With Halloween quickly approaching, Athens is gearing up with some fall favorites that are sure to keep you busy! The Lickskillet Artist Market will be in full swing this Saturday. We will also have bluegrass band Yonder Mountain String Band here performing at the Georgia Theatre! 
---
Canopy Studio's Repertory Company presents: High Stakes, a Theatre of Vampires
Friday, 8 p.m., Saturday, 4 and 8 p.m., Sunday, 2 and 6 p.m.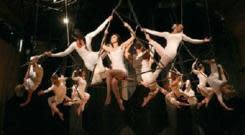 This weekend, immerse yourself in the Halloween spirit with the Canopy Studio's presentation of "High Stakes", an eerie aerial tale of ghosts and vampires and goblins! Despite the frightening features, this show is a family-friendly event sure to please all ages!
Canopy Studio
Learn More>>
---
Bill Cosby's Far From Finished Tour
Sunday, 3 p.m. (tickets available) and 7 p.m. (sold out)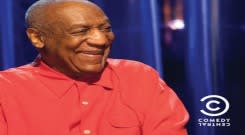 Comedy Central presents a TV concert of the beloved Bill Cosby. Tune in for a special screening of Bill Cosby himself to share in his personal and professional experiences. Come reminisce on his joyous career and be prepared for plenty of laughs!
The Classic Center Theatre
Learn More>> 
---
Athens Heritage Walks: Gospel Pilgrim Cemetery National Register District
Saturday, 10 a.m.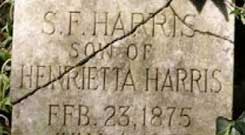 Learn about the spooky Athens history on this Athens Heritage Walking Tour through the cemetery district. But have no fear--this event is during the day, so you will be safe from all ghoul sightings! Al hester will be leading this group through the small crevices of this fascinating Athens history!
Athens-Clarke Heritage Foundation
Learn More>>
---
Jack-O-Lantern Jog and Goblin Fun Run
Sunday, 1 p.m.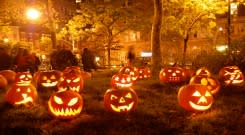 Make plans to run or walk in the annual 5K Jack-O-Lantern Jog and one-mile Goblin Fun Run! These festive events are prefaced by a costume contest for runners age 10 and under. Come support the Sandy Creek Nature Center with these family friendly activities!
Sandy Creek Nature Center
Learn More>>
---
Saturday, 10 a.m. - 5 p.m.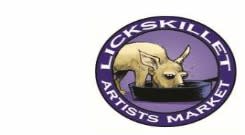 The Lickskillet Artist Market is a perfect weekend activity for any art lover! With eclectic artist wares for sale, artist demonstrations, live music, kid activities, food vendors, live music and tours of the Ware-Lyndon Historic House Museum, this festival is a great way to spend a beautiful fall Saturday!

Lyndon House Arts Center
Learn More>> 
---
Yonder Mountain String Band with The Larry Keel Experience
Saturday, doors open 7:30 p.m., music 8:30 p.m.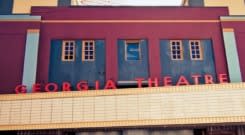 Head on over to the Georgia Theatre for some classic Bluegrass music in the Classic City! Nationally acclaimed Yonder Mountain String Band will be stopping in for the night, so be sure to check out a traditional mixed with contemporary music style that you'll never forget!

Georgia Theatre
Learn More>> 
---
Various days and times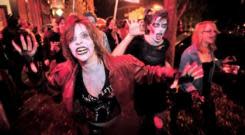 This Halloween, Athens is going all out with festivals, concerts, parades, and more! From slightly creepy to downright scary, there is a ghoulish activity for any level of thrill-seeker. Be sure to check out all of the Athens Halloween festivities a spooky good time!
Various locations
Learn More>>