Fall is in the air and it's Homecoming Week at the University of Georgia! The bulldogs play Vanderbilt between the hedges and the Ice Dawgs are back with three home games this weekend. Don't miss the UGA Homecoming parade on Friday night and if you're not too scared, take a trip to the Zombie Farms - they're back in Athens for the Halloween season!
---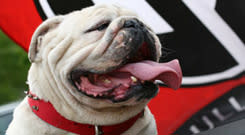 UGA Football vs. Vanderbilt and Homecoming Parade
Saturday, Kickoff at 4 p.m. 
The Georgia Bulldogs take on Vanderbilt in the fourth home game of the 2014 season.
Don't miss the annual homecoming parade the night before! UGA basketball coach Mark Fox will be the grand marshal for the Homecoming parade, which will kick off at 6 p.m. and proceed through downtown Athens. Led by the Redcoat Band, the parade will include floats, displays and appearances by the UGA cheerleaders, athletes and university and Athens dignitaries. Click here for more information about the parade.  
For last-minute hotel rooms, parking info, and great ideas to make the most of your football weekend, click here.

Sanford Stadium
Learn More>>
---
UGA Hockey: Georgia Ice Dawgs
Friday, Saturday, and Sunday
The Classic Center in downtown Athens is the new home of the UGA Ice Dawgs hockey team. Come cheer on the Ice Dawgs as they play the Citadel, LSU, and Mississippi State this weekend!
The Classic Center Arena
Learn More >>
---
4th Annual Autumn Harvest Feast 
Sunday, 4 - 7 p.m.
Share a family style Sunday dinner, music, and silent auction with your favorite local farmers, artisans, chefs, and friends to celebrate the Autumn harvest presented by Athens Farmers Market. Athens' finest local chefs will prepare locally produced ingredients sourced from the Athens Farmers Market for a truly amazing meal.The guest of honor and speaker at this year's feast will be Michel Nischan, founder and CEO of Wholesome Wave.

The Hill
Learn More>>
---
Zombie Farms 
Friday - Sunday, 8 - 11:30
Looking for something different this October? Come visit the new location of Zombie Farms where you can be a zombie and find a place to call home in a world full of brain bashing humans.The zombie apocolypse is upon us. Come to Zombie Farms and witness the dawn of a new era.

Zombie Farms
Learn More>>
---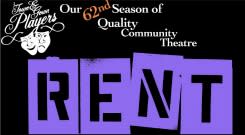 Town & Gown Players Present Rent
Thursday - Sunday

Rent is a rock musical with music and lyrics by Jonathan Larson loosely based on Giacomo Puccini's opera La Bohème.
Starving artists of the early 1990's struggling to pay the rent while following their dreams in NYC's east village. The neighborhood is Alphabet City: a thriving bohemian petri dish bursting with creative energy and populated by musicians, artists, slackers, junkies, rebels, eccentrics, outcasts, and geniuses.

Town & Gown Players
Learn More>>