We're about to begin another fun-filled weekend in Athens, Georgia! Go out and enjoy this beautiful fall weather. Take a stroll through Downtown, enjoy the numerous walking trails in the area and don't miss these events!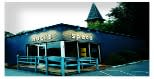 Nuci's Space is celebrating their 12th anniversary with a party open to the public on Friday night! Welcome to the awkward teenage years! The non-profit health and music resource center will offer refreshments, a silent auction and, of course, live music! The silent auction will have any music enthusiast out-bidding the next with items from Widespread Panic and other Athens' businesses. Stop by and congratulate a great part of the Athens community!

While the Football teams takes a bye week, there are several other UGA sports gearing up for a great weekend of competition in Athens! The Women's Volleyball, Soccer and Tennis will play some tough matches this weekend and you should cheer them on! UGA Women's Volleyball plays Ole Miss Friday and Auburn on Sunday at the Ramsey Center. The Women's Tennis team hosts the weekend-long Bulldog Classic at the Dan Magill Tennis Complex. Women's Soccer takes on Auburn on Friday and Kentucky on Sunday!  Bring the kids to support our awesome UGA Athletes!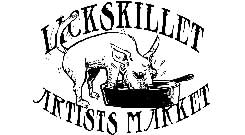 It wouldn't be a fall weekend without a great festival! At the Lyndon House Arts Center, enjoy the Lickskillet Artist Market, showcasing a wide variety of the numerous artists from Athens and beyond! The indoor/outdoor market features demonstrations and hands-on activities for the creative minds of all ages! Listen to live music while shopping in the market. It's never too early for Holiday shopping! 
Want a complete list of all upcoming activities and goings-on in Athens? Check out our event calendar at Visit Athens, Georgia.
 
 
Join the 

mailing list

 to stay in the loop about exciting events going on in the Classic City!