When the Bulldogs are away (in Columbia, SC this weekend!), Athenians will play! This weekend is jam-packed with Family, Art and Music events. Some say October is the best month of the year and with all the great festivals and celebrations in Athens this weekend, it's certainly climbing the ranks! Don't miss The DiXie Film Festival, North Georgia Folk Festival, Terrapin's Hop Harvest Festival, the Pulaski Street Art Crawl and the other events this weekend in Athens, GA! You're going to have a great time!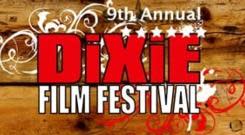 Beginning Friday at 7 p.m., the DiXiE Film Festival is taking over the Morton Theatre! The 9th Annual Festival will be showcasing film makers from all over the world, with a special emphasis on the work shot south of the Mason-Dixon. The competition includes animation, comedy, coumentary, features and shorts.

Best Feature Film, Best Short Film, Peach Fuzz Award (Police related film), Best Comedy, Best Animation, Best Documentary, Best Foreign, Best Screenplay, and the Mason-Dixon Award (Georgia Filmmaker) will reward the excellent films of the weekend! An all-access festival pass is $35. Tickets available at the door or by visiting

 www.dixiefilmfest.com

.
Celebrate the Harvest Season at Terrapin Brewery on Saturday from 4:30-8:30! The Hop Harvest Festival features 16 different casks of hops! Vouchers for glasses are available at the Terrapin Gift Shop on Newton Bridge Road. Once the glasses are gone, that's all for the night! Enjoy a night of great beer, local food and great music! 
3. North Georgia Folk Festival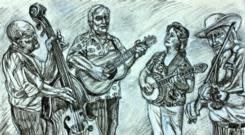 It will be a day of music and activities at Saturday's 28th annual Folk Festival in Sandy Creek Park! Taste great food from 
Harry's Pig Shop, 
Juan's Empanadas, 
Jittery Joe's Coffee, 
Farm 255, 
Sweets 4 U while watching chai
r making, cider making, folk painting, white oak baskets, corn shuck dolls, spinning, jewelry making and more beginning at 11 a.m. The Kid's Fest will feature arts and crafts facilitated by Lyndon House Arts Center staff and animals facilitated by staff from the Sandy Creek Nature Center. Admission is $12 for adults, $7 for students and free for children 12 and under. The music continues until 9 p.m., so expect a day full of fun for all!
4. Pulaski Street Art Crawl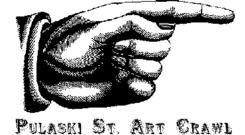 The Pulaski Street Art Crawl is designed to celebrate the rich artistic tradition concentrated on one of Athens' most famous streets. The Crawl begins Saturday at 5 p.m. at Pints and Paints, located in the historic Leathers Building. Heading south, enjoy art, live music, food and drinks from local businesses along Pulaski and cross streets! The Crawl ends at ArTini's Art Lounge with a 

Georgia Sculptors' Society's Exhibition juried by Todd Rivers of the Georgia Art Museum. Look for the Black & White Balloons! 
5. Athens to Atlanta Road Skate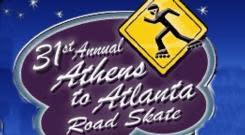 For 31 years, Athenians and visitors have taken the trek to Atlanta, by skating! The Athens-to-Atlanta Road Skate is world's longest running point-to-point inline skating event! At 7:30 a.m. on Sunday, October 7th, experienced skaters will depart from the Classic Center, winding through city and country to Atlanta! You can choose between 

38, 52, or 87-mile distance and skate on four or five wheels, with bus service to the finish in Atlanta's Old Fourth Ward Park. 
6. Athens Heritage Walks: Historic Boulevard District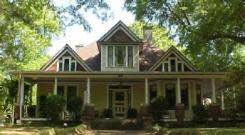 The Athens Clarke Heritage Foundation continues their series 

of heritage walks featuring two areas this weekend. On Saturday, explore Athens' first "streetcar suburb" in the Boulevard District. On Sunday, head back to school to learn about UGA's South Campus! Expect the tours to last about two hours. Come learn about Athens rich history and architectural tradition!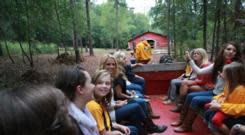 The five-acre Athens Corn Maze is open for visitors Thursday-Sunday through November 3rd! Enjoy the farm animals, pony rides, the Hey Hey Heyride, a corn box (think sand box without the mess!) and of course, the maze! Admission is $10 per person. Don't miss this Fall Family event!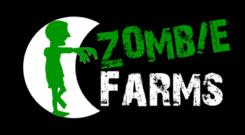 Athens' newest Halloween attraction is the perfect alternative to a haunted house! Take the fear outside, to a farm plagued by zombies and other spooky nighttime oddities. This Friday and Saturday, come dressed as a zombie for discounted admission to the trail, located on Lexington Road. The farm opens from 7 p.m.-midnight every Friday and Saturday in October! 
Want a complete list of all upcoming activities and goings-on in Athens? Check out our event calendar at 
Visit Athens, Georgia
.
 
 
Join the 

mailing list

 to stay in the loop about exciting events going on in the Classic City!