Don't worry, the first five days after a weekend are the hardest, but there's another coming soon! There's so many exciting activities and events around Athens, GA this weekend! The September 29th UGA Football game against the Tennessee Volunteers will be our last home game until November 3rd against Ole Miss, so enjoy the 3:30 kick-off in Athens, GA! In addition, the Athens Corn Maze is open for some fall fun and the Georgia Theatre will host two great acts this weekend.
1. Georgia Bulldogs vs. Tennessee Volunteers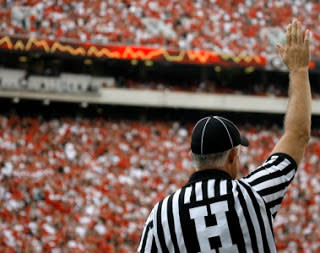 The Bulldogs are 4-0 and ranked #5 coming into Saturday's sold-out game!! We shouldn't have to tell you how thrilling this game will be. There's nothing better than a day with 93,000 friends in Sanford Stadium! Kick-off is at 3:30 p.m. and don't forget our Football Weekends page for all you need to know about getting around Athens while in town for a game! Go Dawgs!
2. Athens Corn Maze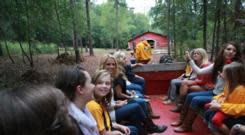 There's no better way to feel fall in the air than a trip to a farm filled with fun harvest activities! At the Athens Corn Maze, guests can take a ride on the Hey Hey Heyride, feed farm animals, and children can take a pony ride! Unique to the Athens Corn Maze is the "Corn Box". It's similar to a sand box, but filled with fresh, clean corn for your children's enjoyment! Don't forget about the Corn Maze, either! The farm is open Thursday- Sunday through November 3rd. Tickets are $10 each.
3. Concerts at the Georgia Theatre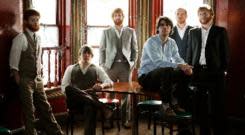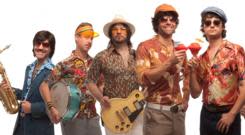 The Georgia Theatre books some of the greatest musical acts in the county and can help catapult up and coming acts into success. It's a special place and luckily, it's in Athens! On Friday, the Dirty Guv'nahs perform at 8 p.m. for a show with a sound described as "rock meets Americana". Tickets are $10. Saturday, Yacht Rock Revue plays a post-game show with their fun and energetic 70s tunes. The group has been featured in publications like the NYT & others, so come see what they're all about! Tickets are $12. 
More great events in Athens, GA...