As the Bulldogs head to Missouri for their first game in SEC play, things are getting really exciting in Athens, GA! There won't be any big crowds and football traffic this weekend, so make sure you get out and explore the Classic City! There are tons of great art events taking place, including the Athens Aerial Arts Weekend, Family Day at the Georgia Museum of Art and the final weekend of ATHICA Emerges V: The Synthetic Mind.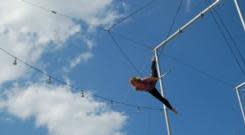 Athens has incredibly advanced programs involving aerial arts like
Leap Flying Trapeze
,
Canopy Studio AerialDance
, and
Athens Vertical Pole Dance Academy
. We're so fortunate to have such great attractions enriching our arts scene and now, they're turning to you! This weekend, you have the chance to test your ability on the trapeze and much more! The workshops and classes this weekend are designed specifically for beginners, so there's no reason to stay on the ground! Events begin Friday evening and continue through Saturday afternoon. Sign up for a weekend in the air!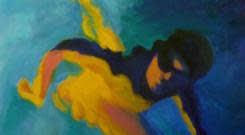 The Athens Institute for Contemporary Art will be exhibiting ATHICA Emerges V: The Synthetic Mind for the last time on Sunday. The collection opened earlier this summer to high acclaim and praise for nine artists participating and their works, which synthesize perception and awareness from a variety of approaches. On Saturday and the final day Sunday, they'll be open from 1-6 p.m. Admission is free!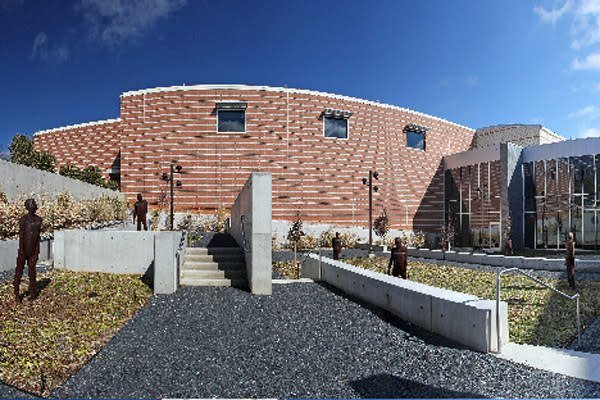 In addition to Athens' residents, students and visitors, the Georgia Museum of Art works diligently to support children's creativity. They host so many great events for kids and this Saturday will be another to add to the list! Inspired by the work of renowned artist Chakaia Booker, whose work is currently on display at GMOA, kids will be creating sculptures out of recycled materials. It's the perfect example of turning trash into treasure! The activities start at 10 a.m. but make sure you see all the other exhibits in the museum, too!
Other events in Athens, GA: 
 
Want a complete list of all upcoming activities and goings-on in Athens? Check out our event calendar at Visit Athens, Georgia.
 
 
Join the 

mailing list

 to stay in the loop about exciting events going on in the Classic City!