For all you foodies out there, be sure to mark your calendar for the week of July 17-23! The seven day ultimate food event allows you to indulge in plenty of quality dining for a reasonable price. 
The Georgia Restaurant Association hosts GA Restaurant Week with hopes to open the eyes of Georgia residents and guests to all the different dining and culinary experiences available. A variety of restaurants are involved throughout the state. Whether you've been to the restaurant a million times or this is your first visit, your new experience is sure to wow. For this special event, many eateries create an exclusive menu, giving the customer a truly unique, dining adventure. 
Athens, GA is heavily involved this year with four local, well-known restaurants joining in on the fun! Since Athens is known for their unique, amazing food, it is no shock that we are on the list. The National, The Foundry, The Savannah Room, and Saucehouse BBQ are participating this year. All four places provide guests a different genre of food, so there is something everyone will enjoy. 
The National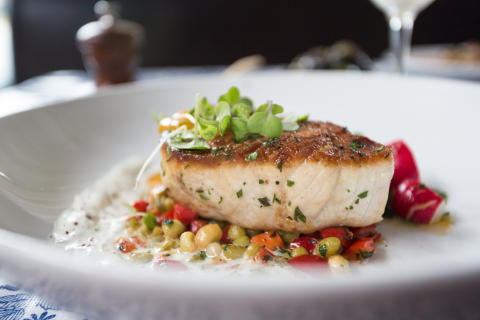 Location: 232 W. Hancock Avenue
Meal: Lunch & Dinner
Deal: $35 a person
The idea behind The National is simple: to provide a casual neighborhood gathering spot reminiscent of European restaurants. Mediterranean inspired food and wine is served for lunch and dinner in the dining room and throughout the day at the bar. The menu points to culinary traditions from abroad, as well as close relations with local farmers to produce dishes that reflect the changing seasons in Northeast Georgia. Gluten-free, vegan and vegetarian options are readily available.
The Foundry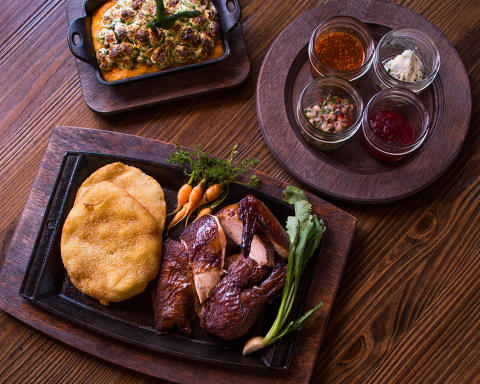 Location: 295 E. Dougherty Street
Meal: Dinner
Deal: $15 a person 
Savor, sip and socialize in style with a mix of locals and travelers alike in an atmosphere like no other. This intimate music venue hosts a variety of music styles and is a favorite of a wide range of fans. it also offers a diverse menu of lighter fare, entrees and desserts that will tempt anyone's taste buds.
**Helpful Tip:  Come Early!  Seating is First Come, First Served and Live Music will be scheduled **
The Savannah Room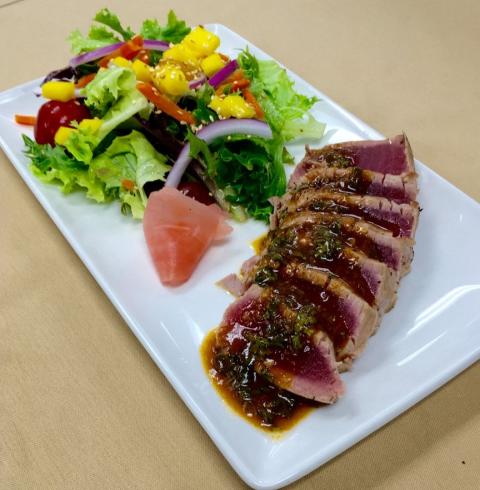 Location: 1197 S. Lumpkin Street
Meal: Lunch & Dinner
Deal: $25 per person
Fine dining, located inside the Georgia Center for Continuing Education Conference Center and Hotel. Whether you crave a light, casual luncheon or a formal dinner, The Savannah Room offers a range of gourmet entrees, vegetarian and special selections, and superb desserts in a relaxed, yet elegant atmosphere. A full bar is available.
Saucehouse BBQ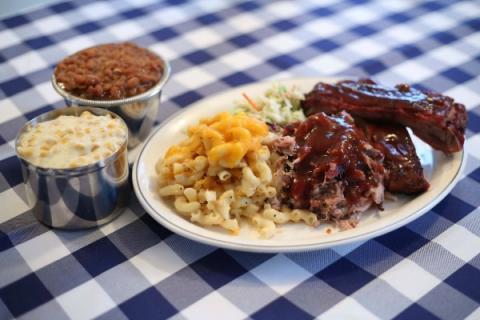 Location: 830 W. Broad Street
Meal: Lunch & Dinner
Deal: $25 per couple
Saucehouse BBQ's claim to fame is not just barbecue that is top notch, but also customizable. Every plate is made based on your preferences of meat, vessel, sauces, etc. At Saucehouse, you will experience outstanding freshly made food, excellent customer service, and a great authentic environment! 
Saucehouse will provide a special menu for the event. 
*Be sure to call ahead to make your reservation. 
We hope to see you dining with us in Athens. Your stomach will be happy you attended!