Athens Spotlight: Fringe Festival  
Get ready for the Classic City Fringe Festival October 27-30 in Athens, GA! The weekend-long festival encompasses a wide range of performers and groups from the avant-garde to the family friendly. It's a perfect reason for a getaway trip to Athens this fall.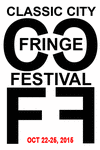 The Classic City Fringe Festival (CCFF) is a fairly new addition to the Athens annual fall festival and event lineup. Co-Founders Marty Cronk, Megan Dunn, and Mux Blank along with Social Media Consultant Darcy Wicked are busy gearing up for the second year of this unique weekend-long festival. I recently had a chance to talk with Marty and Mux to learn more about a Fringe Festival and why Athens is the ideal location of this one-of-a-kind festival. 
Marty Cronk & Mux Blank: CCFF Co-Founders 
What is your performance background and how did you get involved with the CCFF?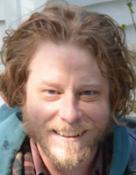 Marty: "I was a theater major in college and then found my way into the film and video industry with my own video company. After some time, I found myself wanting to get back into theater and when my business partners wanted to produce a play, there was not enough money. Instead, we began thinking about a Fringe Festival; a way for artists to pull their powers and take less financial risk. We interviewed other Fringe Festival organizers, attended other Fringe Festivals, and did tons of research. I essentially wanted to provide a way for artists to show the public and build a base of public art and performances but also make a living and become an economic asset to the community."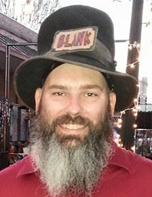 Mux: "I previously ran the 'Moonlight Gypsy Market' that took place in late September. I have a more musical background but felt myself wanting to add visual elements to my performances. When I found out that Marty was working on producing a Fringe Festival in Athens I wanted to join in. I noticed a lot of potential in Athens." 
What is a Fringe Festival and what sets it apart from the average festival?
Marty: "A Fringe Festival is centered around theater. There are various types of performances [burlesque, circus and cabaret, comedy, improv, puppetry, dance, art installations] with music as a secondary component."
What is your favorite component of the Fringe Festival?
Marty: "So many artists have a second job they call their 'real' or 'day' job. This is an opportunity for artists to make what they love as their main job. It is something that is of value to them and their time." 
Mux: "Bringing people outside of town into Athens with the potential that they will join the fringe community."
What are some performers are you looking forward to? 
Marty: "Kilted Creature is a South Carolina native and musical performer dressed as the creature from the Black Lagoon​. He plays bagpipes and a heavy metal guitar."
Mux: "John Patrick Bray is a UGA Professor and local Athens playwright. Producing a 1 night only performance of his play, Friendly's Fire at the UGA Fine Arts building."
Visit the CCFF site for a complete list of 2016 performers! 
Walkers Pub and Coffee, Lumpkin Street Station, White Tiger, UGA Fine Arts Building, The World Famous, just to name a few. All venues will be announced soon! 
Why choose Athens, GA as a location for a Fringe Festival? 
Marty: "There are so many artists that do not know each other. This will get fringe artists to network, come together, and be artists full time."
Mux: "Athens is diverse and it already promotes fringe artists. Making money is hard, but the culture is already here. Hopefully the festival will help spotlight those in the fringe community and give them a chance to showcase what they love to do."
How can people get involved?
Marty: "Volunteers are in high demand. They are crucial to the festival's success. All levels of experience are welcome, but knowledge of fringe artists in the area is a plus. This is a chance for fringe artists to come together." 
CCFF will host a volunteer meeting on September 23rd and a Benefit Dinner to help raise money for the festival that is TBA. To learn how to get involved, visit the CCFF volunteer and donations page!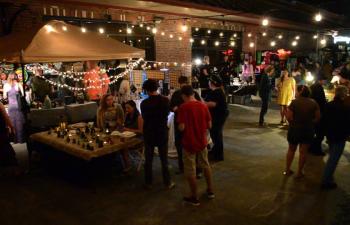 The 2nd Annual Classic City Fringe Festival is a must see and an excellent fall getaway opportunity to Athens, aside from football. Both Marty and Mux have high aspirations for the future of the CCFF and fringe artists like themselves. In addition to the annual festival, they hope to highlight fringe artists in the upcoming year leading up to the 3rd annual festival. 
So come support local artists this fall in Athens! For more information about the festival, please visit the Classic City Fringe Festival site! We can't wait to see you in Athens for this awe-inspiring weekend! For more Athens, GA fall festival and events, please visit our fall page.