Although

Athens, Georgia

may be best known for its nightlife and UGA Football, the Classic City's agenda is stock full of

events and attractions

that are ideal for a Georgia family getaway or a family staycation this summer.  From the beautiful scenery to unique concerts, these Athens attractions are essential to your plans and will surely be enjoyable for adults and children alike!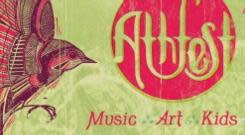 Downtown Athens' family-friendly summer festival, AthFest, is coming up on June 19th-23rd!  This celebration of music, art, film and family are five of our favorite days in Athens each year.  Over 150 bands will perform outdoors in downtown Athens alongside a variety of other attractions including an artists' market, a club crawl, and film screenings.  Kids will love this event as much as you will, as there's a special area just for them called KidsFest. KidsFest will have performers and activities intended for a youthful crowd.  The best part is that all of these performances, for adults and children, are free!  We encourage you to purchase a $20 wristband, however, which will provide entry to the club crawl and other special events.  We are offering hotel packages at Holiday Inn Express, Foundry Park Inn & Spa, and Hotel Indigo Athens.  The packages start at just $105 and include your hotel room reservation, wristbands, t-shirts, and AthFest CDs!  We are proud to share that AthFest was named a Top 20 Event by Southeast Tourism Society and one of the Top 10 Summer Music Festivals by Livability.com!  No matter the age range of your family, we think you'll agree that there's plenty of fun to be had by everyone.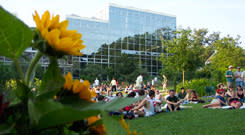 What sounds better than a concert set in a beautiful outdoor garden on a warm Athens night?  We don't know either, so luckily the State Botanical Garden's Sunflower Series has us taken care of.  The Garden will host four shows this summer as follows:
June 4th- Shonna Tucker and Eye Candy (Previous musicians with the Drive By Truckers; Alternative Country)
July 9th- Caroline Aiken (Folk/Blues/Rock)
August 20th- Grogus (Latin/World)
September 17th- Arvin Scott Quartet (Jazz)
Purchase your tickets online for only $15 ($5 for kids) or buy a package of tickets to all four events for $50 (only $15 for kids!)  Your ticket includes admission to the show, light snacks, and wine and beer for those of age.  Grab the family and a picnic blanket and come prepared to kick off your shoes and relax!

There are plenty of opportunities to enjoy some quality family time in Athens while getting some exercise this summer!  In addition to concerts, the State Botanical Garden offers Full Moon Hikes.  Set out with a guide to explore elements of nature such as the moon, nocturnal creatures, and constellations.  The gorgeous surrounding gardens are an added bonus.  The Family Hiking Club, also at the Botanical Garden, will educate you and your loved ones about diverse birds and flowers each month through an exciting exploration of the surrounding woods, gardens, and streams from 9-11 a.m.  The cost of each of these events is $5 for an individual or just $15 for the whole family!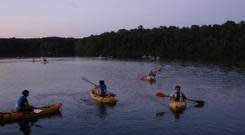 Another unique event for the family is

Sandy Creek Park

's bi-weekly 
Friday Night Paddles.  Everyone (ages 12+) is invited
 to explore Lake Chapman by moonlight on canoes and kayaks from 9-11 p.m.!  The cost is 
$8 for Athens-Clarke County residents without a boat or $5 for residents bringing their own boat, and $12 for non-county residents or $8 for non-county residents bringing their own boat.  A simple prepayment and registration is required and can be done via phone at 
706-613-3631.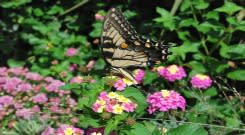 Among other favorite Athens spots is 

Memorial Park

.  Pack a lunch and enjoy your day at the park, which is open 8:00 a.m. to sunset on weekdays and 9:00 a.m. to sunset on weekends and holidays.  Within the park is the
 Bear Hollow Zoo Wildlife Trail, 
which is home to black bears, bobcats, white-tailed deer, owls, and many other species of wild, free-living animals.  The zoo is open from 9 a.m. - 5 p.m. daily.  Also, every Saturday from 1:00 p.m. - 4:00 p.m., the exhibit hall is open to the public, featuring projects for younger visitors and live animals to see and touch.  Birchmore Trail, a mile-long nature trail, is also on the grounds and open for exploration.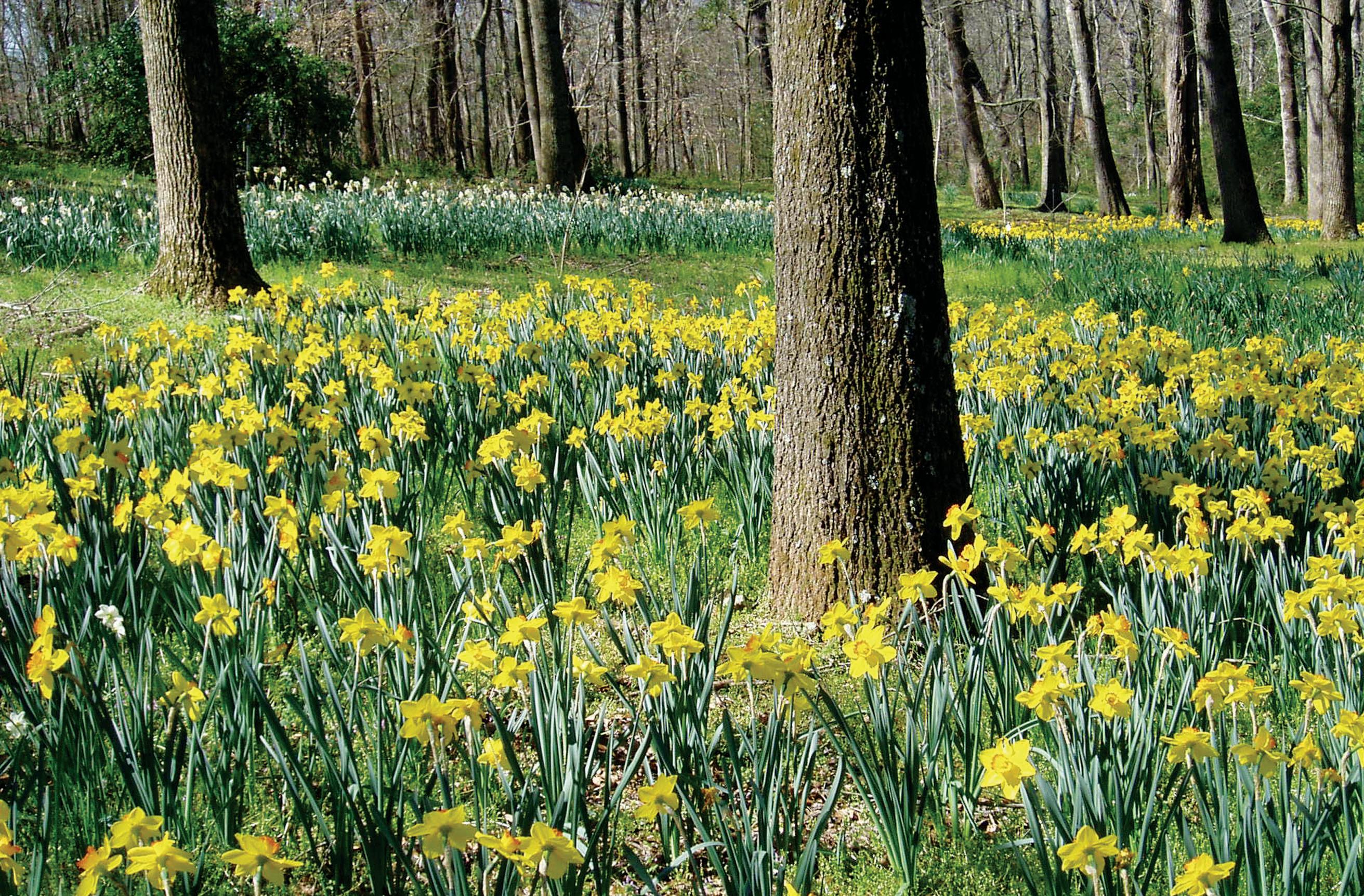 Southeast Clarke Park's 124  acres are full of attractions.  For starters, it houses the 

World of Wonder Community Playground

, appropriately nicknamed the "WOW Park."  Within the giant playground, the castle-domes and swinging bridge will make kids feel like they have found their own personal kingdom.  
The Tot Lot is a separated section of the park that is intended for the youngest children so that there's no need to worry about them crossing paths with the more rambunctious visitors.  For the adventurous guest, the 
Skate Park,
 also located within Southeast Clarke Park, is comprised of a ten foot, 4,500 square foot bowl and a street course including ramps, rails, grinding edges, and steps.  All skill levels are welcome to give it a go!  
Among Southeast Clarke Park's other amenities are 
baseball/softball fields, a bicycle track, football/soccer/lacrosse fields, and tennis courts.  The park 
opens Monday-Friday at 8 a.m, Saturday at 9 a.m., and Sunday at 12 p.m.  and closes at sunset daily.

Whe
n the heat is just too much, 
Active Climbing
 
is conveniently open to the family and is located right here in Athens.  
In addition to traditional and bouldering rock climbing equipment and rope walls, yoga classes are also offered.  
Daily passes cost $12.95 for adults and $10.95 for kids 12 and under.  A deal that is great for first-timers is a $20 day-pass that includes
 a quick intro class and all rental gear for the day. 
  Friday night is Family Night, when belay classes are free!  Active Climbing is open Monday-Friday 4-9 p.m., Saturday 12-8 p.m., and Sunday 1-6 p.m.  
This summer, Athens, with its outstanding parks and music scene, is full of opportunities that the whole family will enjoy.  For a more complete listing of events and ideas, visit our website's

event calendar

.  Happy Summer to you and the whole family!