Everyone knows that Athens is full of amazing restaurants. Most locals know exactly where to go when they have certain cravings. Pizza? Transmetropolitan or Little Italy! Seafood? SeaBear Oyster Bar or Shokitini! Italian? La Dolce Vita or DePalma's. But, what about for a good-every-time burger place? Clocked! American Diner should be at the top of that list. For burgers, french fries, milkshakes, and onion rings head to this one-of-a-kind diner.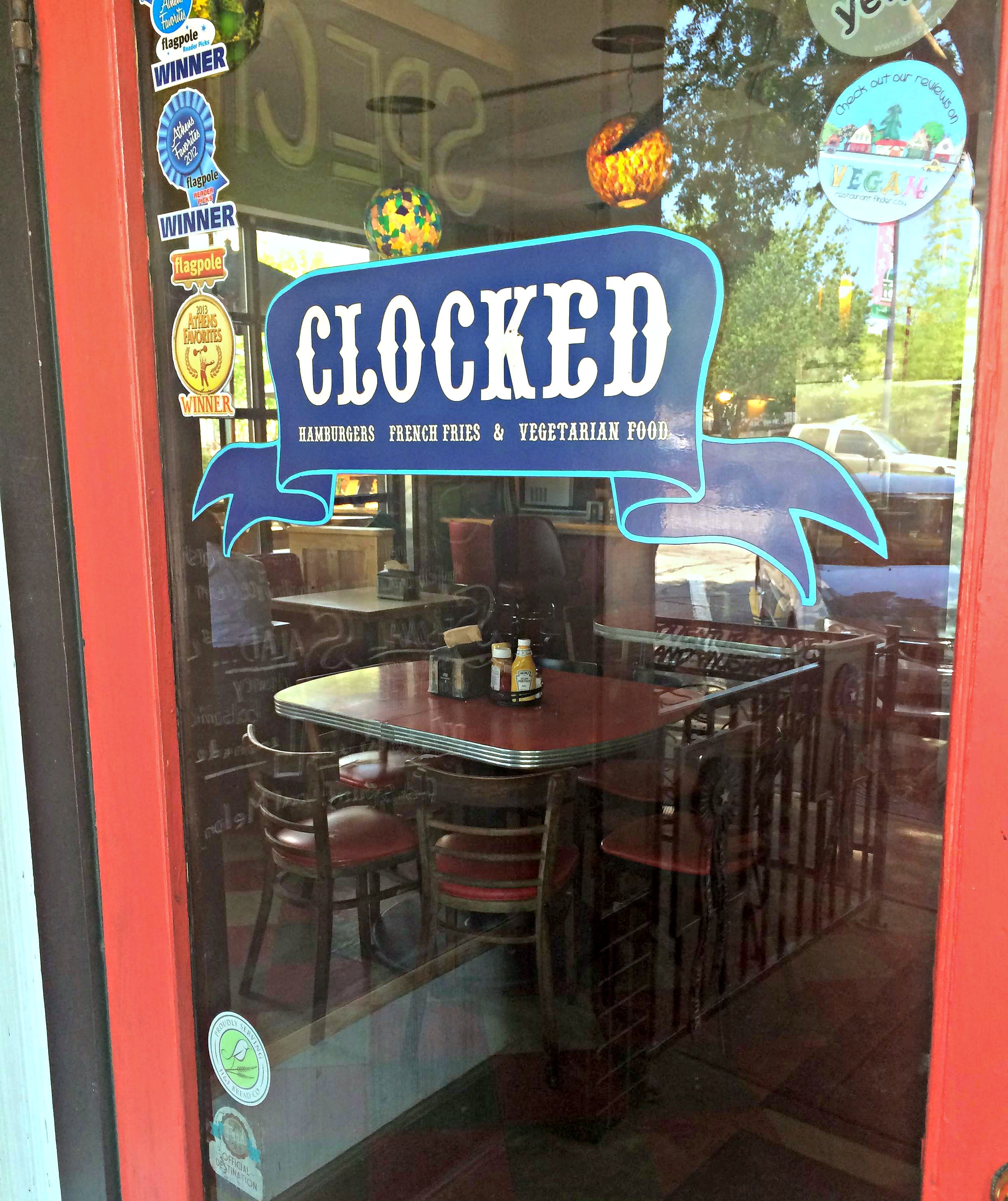 Clocked! is a diner right in Downtown Athens that has earned its way in the hearts of locals. Any person who has a hard time balancing healthy living with diner favorites like burgers, hotdogs, and french fries should try Clocked! They proudly use 100% all natural, humanely raised beef. No growth hormones, no fillers, never frozen, delicious burgers are offered at this small diner that stands out in a big way. It's a relief to not have to worry about steroids or added nitrates when you're craving a good old hamburger or hotdog.
While they serve all natural hamburgers as simple as they come, Clocked! has some unusual options that draw in customers who want something outside of the "good old" go-to food choices available at any typical, ordinary diner. They have a peanut butter bacon hamburger and even a burger with fried eggs in it. If those are a bit too extreme - make any burger unique with Clocked! top secret sauce, garlic-Dijon mayonnaise, bells beer battered pickles, or house made bacon-jam.
Vegan and vegetarian options at Clocked! get great reviews. House-made falafel patties, black bean patties, smoked tempeh, and a variety of vegan subs are always available. They offer dairy-free and gluten-free buns or a bun-less option where they put your toppings over salad.
Clocked! has mastered the "twisted take" on diners. This cozy, intimate restaurant is the perfect place for the adventurous, the eco-friendly, animal-lovers or anyone who just loves a great burger. Make sure the next time you have a craving for burgers you head to Clocked!
Check out these mouthwatering pictures from the Clocked! website, then head to Downtown Athens and see for yourself. 
Garlic Roasted Cheeseburger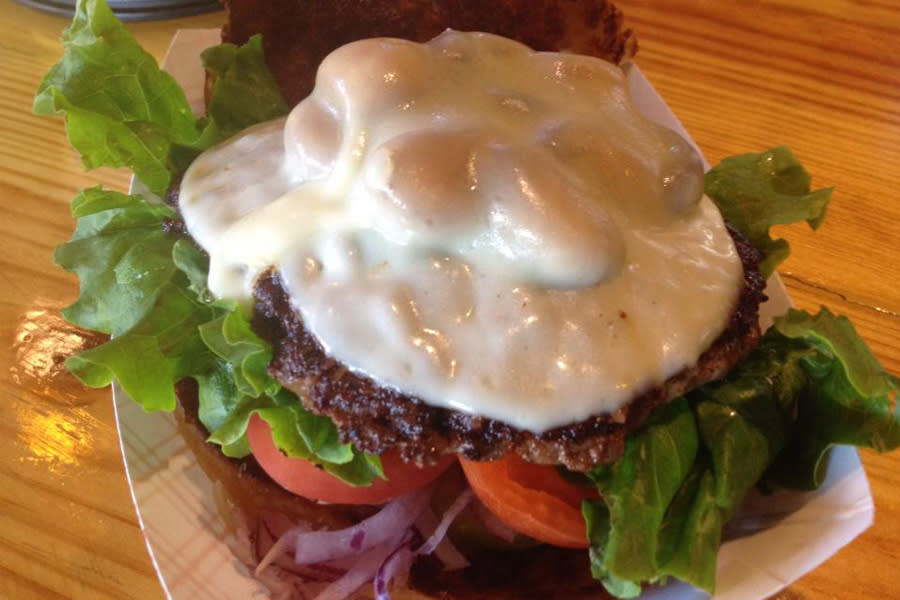 Bayou Burger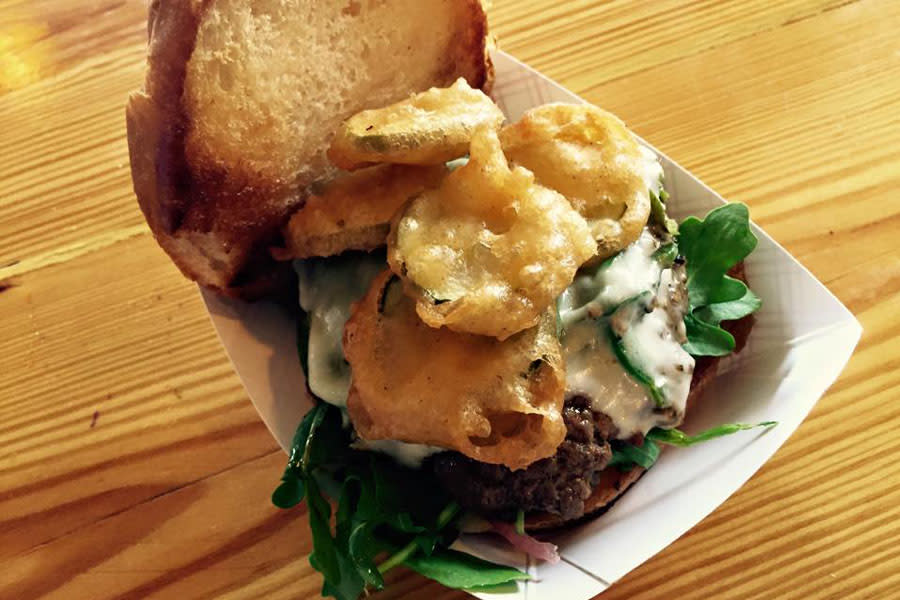 Jalapeno Cream Cheese Burger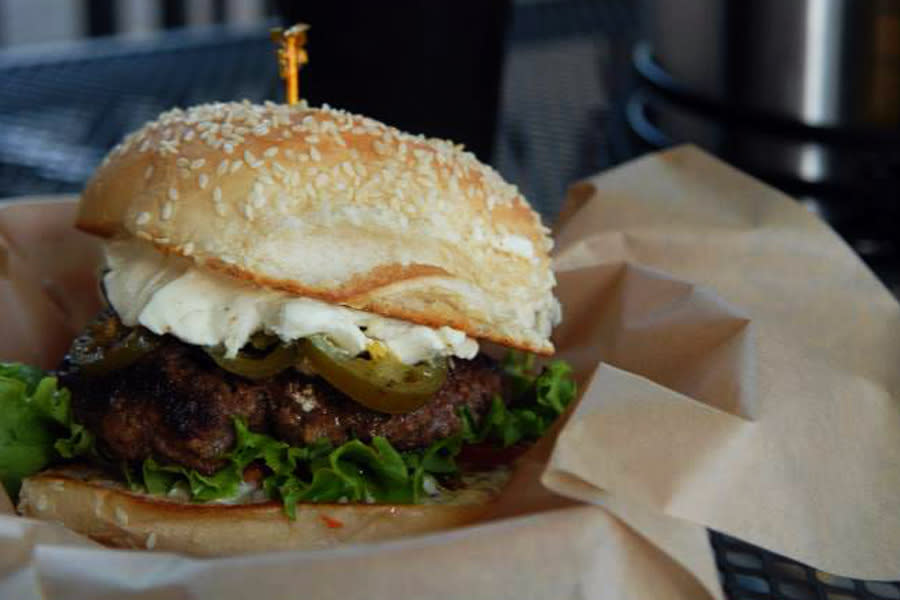 Autumn Salad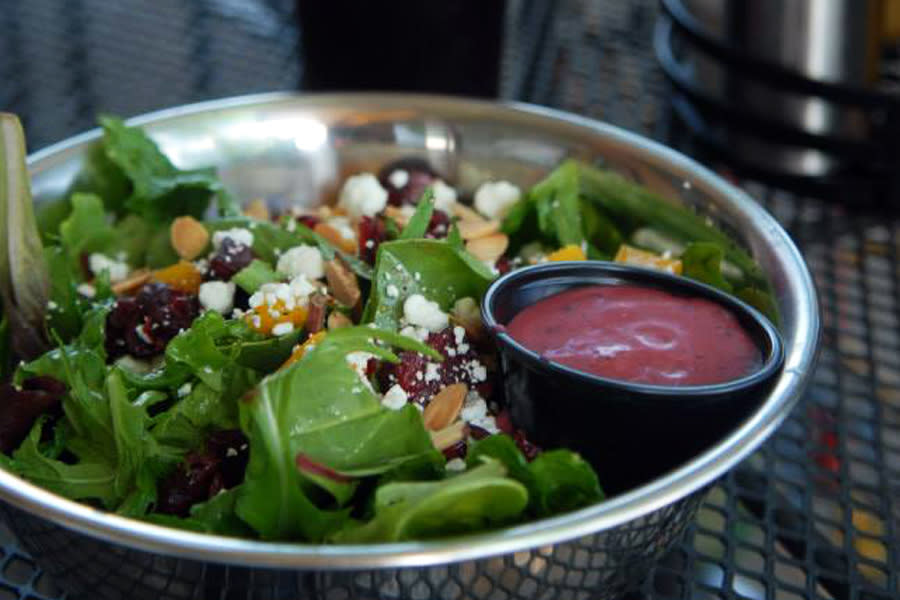 Cheese Fries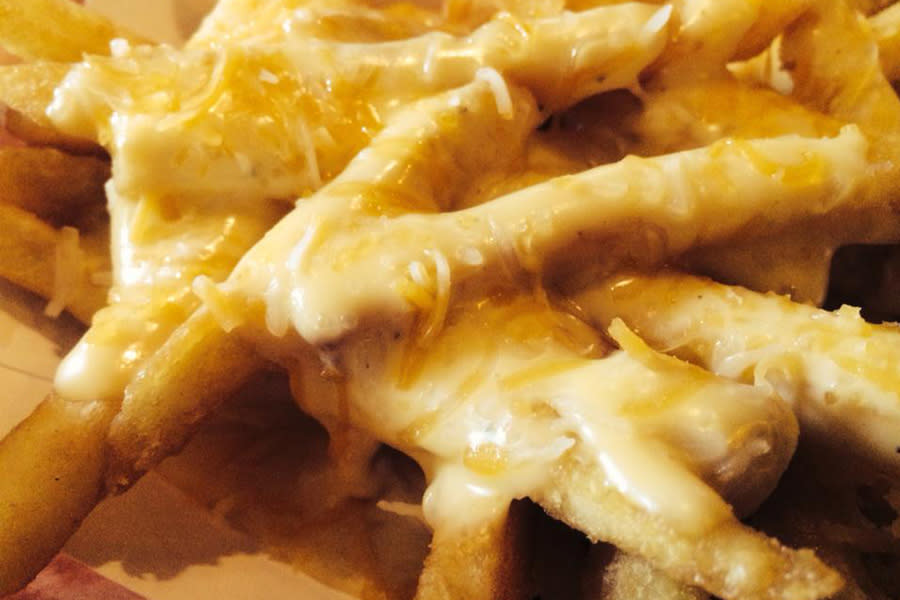 For more Athens restaurant ideas, see our dining page at visitathensga.com/restaurants/