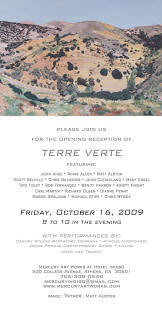 Athens is at its cultural best this weekend with a plethora of diverse events this weekend.
Friday, October 16th:
The economic and personal struggles in John Steinbeck's Grapes of Wrath parallel today's recession. The University Theatre's production runs through Sunday at the Seney-Stovall Chapel on Milledge. Commiserate with the characters at 8 p.m. nightly with a matinee performance at 2:30 p.m. on Sunday. Tickets are $10 for adults and $7 for students.
The 6th annual Dixie Film Fest takes over the Morton Theatre this weekend. The Festival has garnered worldwide attention in its first 5 years with filmmakers from over 12 countries submitting their films, including multiple films making their world premieres at the Festival. See the festival's website for a complete list of titles and show times. Tickets are $10 per showing or $35 for a weekend pass.
Come celebrate the opening of Athens' newest art house! Mercury Art Works, the gallery at Hotel Indigo, opens with the exhibit "Terre Verte", featuring photographs by multiple national and local artists. Party in high style with entertainment throughout the evening including aerial dance, multi-media music, interpretive performances and contemporary dance. The event runs from 8-10 p.m.
Saturday, October 17th:
Georgia returns to Tennessee this weekend to take on Vanderbilt in Nashville. Cheer on the dawgs as they look to rebound from last week's tough loss. Kickoff is at 12:21 p.m. on the SEC network.
The Eco Filmfest enters its third weekend with the Geodome Multimedia Event & Party. The Geodome portal is a portable, inflatable half-dome with a digital projection system. David McConville of Geodome and Ned Gardiner of NOAA will take viewers on a visual journey of the cosmos and Earth's ecosystems. Experience the Geodome with musical guest Our New Silence and food sponsored by The National. The party begins at 7 p.m. at Cine, tickets are $8.
Sunday, October 18th:
It's Parent's Weekend at UGA, and to celebrate UGA student performers are taking the State Botanical Garden by storm. Student musicians will play a variety of music throughout the grounds. There may be classical music on the Entrance Plaza, salsa or jazz in the International Garden, a fiddle in the Heritage Garden. Visit the garden from 1-3 p.m. See the Garden's website for more details.
Watch two UGA teams take on the hated Gators before the showdown in Jacksonville in two weeks. Georgia volleyball's match vs. Florida is at 1:30 p.m., then make your way to the soccer complex for the 3 p.m. game. Go Dawgs!
Feel free to look over the past blog post listing parent-approved activities to make the most of this parent's weekend!