It's time to celebrate the arts! Starting next week, the UGA Arts Council will host a special event at the University of Georgia. The 2013 Spotlight on the Arts Festival is bringing over 50 events to the Athens area from November 7 - 15. Each day of the nine-day festival will feature a wide selection of performances, exhibitions, literary events, films, discussions on the arts and so much more! Events will be going on continuously throughout the festival, and with so many different arts on display there is sure to be something to suit every taste! Check out the festival schedule for a complete list of events, times, and additional information.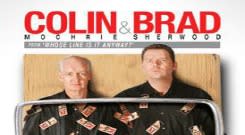 Kicking off the Spotlight on the Arts Festival on November 7th, audiences are in for quite a treat when the comedy show,
Two Man Group
, comes to
The Classic Center
. Fans of the Emmy-nominated improvisational comedy show Whose Line Is It Anyway? will be able to witness first-hand the amazing improv abilities of two of its stars, Colin Mocherie and Brad Sherwood. Seize the opportunity to enjoy the hilarity of the acclaimed comedy duo! The show begins at 8 p.m. and is a ticketed event.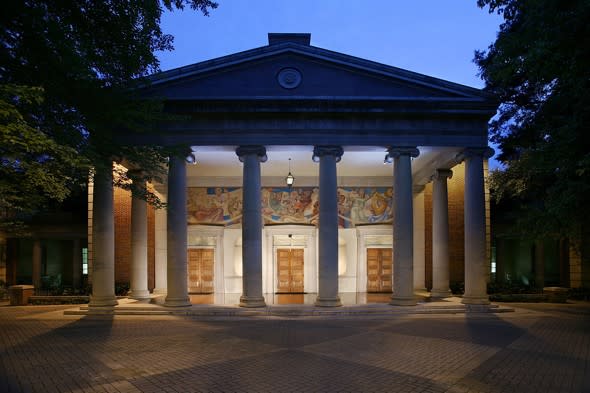 The University Theatre's production of
Pride and Prejudice
 was first performed at the University in 1941, when the
Fine Arts Building
 hosted a five-day festival.
Spotlight on the Arts
, almost twice that long, is offering several additional performances of Jane Austen's famous novel. Opening night of the play is November 7th at 8 p.m., and then additional performances will take place on November 8th, 10th, and 13-15th. Don't miss out on seeing this beautiful take on the literary masterpiece in the
UGA Fine Arts Theatre
! Check the Spotlight on the Arts
schedule
 for times and information on how to get tickets.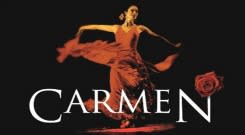 Come watch as UGA Opera Theatre joins forces with the Symphony Orchestra led by Mark Cedel to catch the beautiful concert version of
Carmen
. Under the direction of Frederick Burchinal, audiences will have two nights to watch as Bizet's masterpiece is brought to vibrant life. An open dress rehearsal will be hosted, for a discounted price, on November 13th, with the full concert version performance on November 14th. Both nights are ticketed events and prices and times can be found
here
.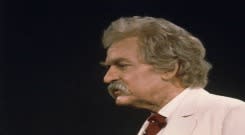 On November 15th, audiences are in for a treat as Emmy- and Tony-award winning actor Hal Holbrook brings his long-running one-man show
Mark Twain Tonight!
to the stage at the
UGA Performing Arts Center
. For nearly 50 years, the Oscar-nominee has been highlighting the unique humor and wit of the American icon Mark Twain, and is now gracing the stage and closing out the last night of the festival. This special performance begins at 8 p.m. and is a ticketed event.  
Tickets for the ticketed events are available through the
UGA Performing Arts Center
and can by found at
pac.uga.edu
, or through calling the box office at 706-542-4400. UGA students receive discounts for most ticketed events, and many free events and activities will be offered throughout the festival. 
The Athens Convention and Visitors Bureau is your source for all events going on in the Athens area. For more information on the Spotlight on the Arts Festival, or any other fall events, check out
visitathensga.com
.