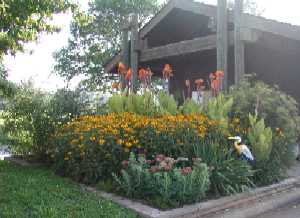 Spring is nearly here...or at least we hope this time! The warm weather sends me straight outside, whether it is to run, study or just hang out, Athens is full of places to take advantage of the bea-u-tiful weather.

If you are looking for a way to get outside whether it is to relax, exercise or make convince the kids to play outdoors, here are some great Athens options.

Sandy Creek Park:
Sandy Creek boasts a nature center home to

a diverse group of animals, plants, and ecosystems. The forests, fields, and wetlands full of life are ready for you to explore. The park is also home to numerous playing fields, running and biking trails and picnic tables for the perfect afternoon outside!

Memorial Park and Bear Hollow Wildlife Trail:
Athens has a zoo?! Yes. Avoid the rush of traffic in bigger cities and plan to visit Bear Hollow while in Athens. The zoo features animals native to the Athens area and seeks to educate visitors about wildlife. Black bears, woodchucks and bald eagles are only a few of the residents in this zoo. The park is open everyday from 9 a.m. to sunset and is free.

Broad river Outpost:
Rent a kayak, canoe or camp out! Rentals are only $20 a person on weekends and offer a whole new experience as you tread down the river on your own for the day!

For more ideas click here!