Photo courtesy of Lindsay Ferrier   

VisitAthensGA had the pleasure of hosting Lindsay Ferrier, a writer for StyleBlueprint, when she visited Athens, Georgia, for a weekend. We absolutely loved her Athens, GA itinerary- she truly captured the local flares and special experiences of Athens. 

During her trip, she visited various historic places in Athens, ranging from staying at the famous Graduate Athens Hotel to dining at an all-vegetarian restaurant, The Grit, and of course grabbing some classic Jittery Joe's coffee. Her article also features some of  the most popular shopping areas in Athens, where you can find some local, southern-style items. StyleBlueprint's itinerary is definitely a must-see and do in Athens!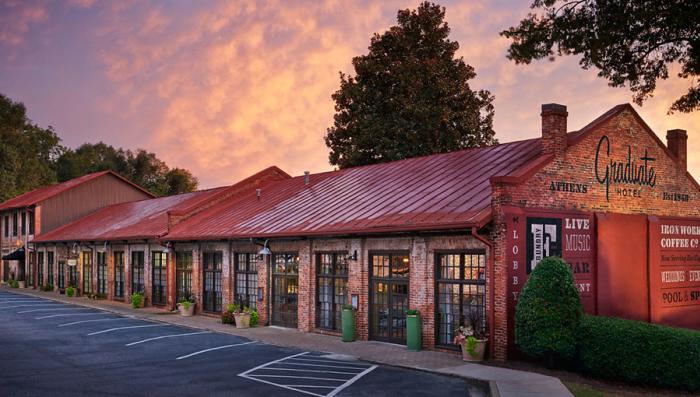 Photo courtesy of Christian Horan

Here is an excerpt from her article that gives a glimpse of just why you should visit Athens, Georgia: 

"Located an hour and a half east of Atlanta, Athens is best known as home to the venerable University of Georgia (full disclosure: I am a UGA alum — I may be slightly biased) and the birthplace of legendary rock groups R.E.M. and The B-52s. Fortunately, there's far more going on here than tailgate parties and aging rocker reunions. Athens' thriving arts and music scene and increasingly sophisticated selection of restaurants is matched by a friendly small-town vibe, making it ideal for a weekend getaway. I've traveled the world since graduating from UGA, and Athens remains one of my favorite cities on earth. Follow along on our weekend adventure and you'll understand why."

 

Check out her full StyleBlueprint Athens Travel feature here and start planning your trip to Athens, GA!