Busy restaurants, a bustling night life, and rowdy shows abound in Athens, but it's good for one's health to escape to the confines of a calm and soothing bookstore every now and then. Athens is home to two fantastic local bookstores: Avid Bookshop and Jackson Street Books. While it's possible to browse a corporate chain bookstore or the paltry book section of your favorite mass retailer, there is simply no comparison to a local, independent bookstore.
Nestled among other local businesses, Avid and Jackson Street exude a sense of warmth and welcome. These bookstores carry titles of Athens-area authors that are hard to find elsewhere and host book clubs and social events which enhance the feeling of community. At these stores, you can find a book you've never heard of, far removed form the best seller lists, and it could become your new favorite. 
Jackson Street Books is entering its 31st year of business and is the premier Athens source for rare and used books. If you are looking for a specific author or genre or simply browsing, you can pick a book out and enjoy it right next door at Athens Bagel Company's cafe. Explore over 50,000 titles and find one just right for you.
Stroll past downtown and onto Prince Avenue and you will soon come across the inviting Avid Bookshop.  If you happen to visit on a Saturday morning, you might catch part of the weekly story time for young readers. The people who run these local bookshops truly care about the community and books, and their passion is visible whenever you visit either of these shops. It's very hard to not like local bookstores.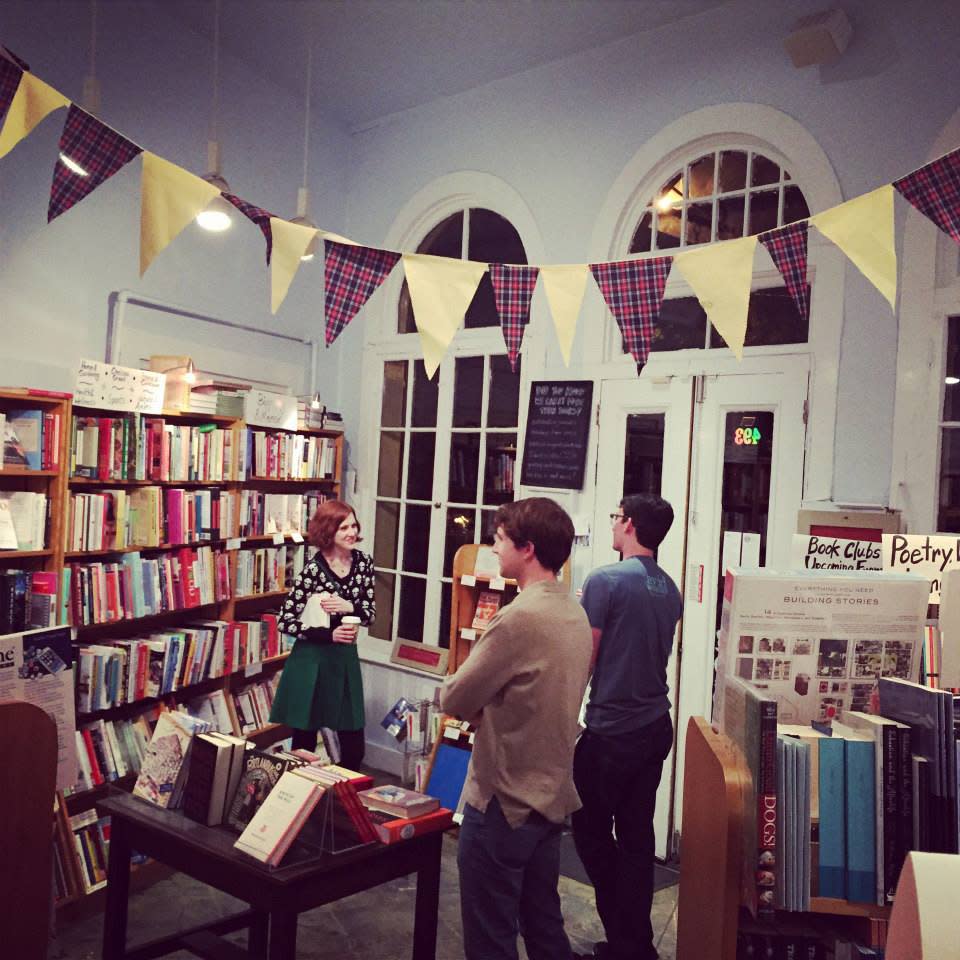 If you just go in and talk with the owners and staff of these bookstores, they can get to know you and can give you great personalized book reccomendations. Amazon could run algorithms on your purchases all day, but a human who actually knows you and your likes could provide a much more accurate reccomendation than a machine. 
Since Athens is a college town, there are also bookstores for student needs. The UGA Bookstore and the Off Campus Bookstore are great places where students can find textbooks and required readings new or at deeply discounted used prices. While these stores do not deal the same depth or type of books as the Jackson Street and Avid stores, they are important local bookshops for the Athens community.
The staff of Avid and Jackson Street are fully committed to staying up to date on publishing trends and getting to personally know authors and publishers, so you can rely on them to have the latest news from the book front. They bring regional and national authors in for signings and readings, providing unique opportunities for locals and visitors to ask questions and learn more about the books they love. In fact, California-based author Mark Danielewski will begin his four-city book tour with Athens and Avid will be his only stop in the Southeast. 
Your local bookstore is a great source for a personal reading experience and shopping at them supports the local economy. Electronic books on iPads and Kindles may be increasing in popularity but there's no such thing as a rare e-book title. You also would certainly have a more pleasurable shopping experience if you were to enter a store surrounded by tens of thousands of bound pages and other book lovers as opposed to pressing a button. Visiting the local bookstore does not deserve to become a lost art.