What a wonderful evening it was last Wednesday at The Classic Center's Grand Opening Gala! The public, meeting planners and state and local dignitaries alike were invited to celebrate the convention center's $24 million expansion with a lovely black tie optional affair. The Gala showcased the best of Athens, featuring a few of the city's most loved restaurants and local attractions.

The Last Resort Grill

and

DePalma's Italian Cafe

, along with several other restaurants, provided guests with samples of their specialities, while the

Georgia Museum of Natural History

and the

State Botanical Garden of Georgia

were among many Athens attractions and hospitality businesses that set up booths for guests to enjoy. Following the dinner portion of the event, guests were invited to attend a one-of-a-kind performance by the Boston Pops in the

Classic Center Theatre

as well as a delicious dessert reception to wrap up the night.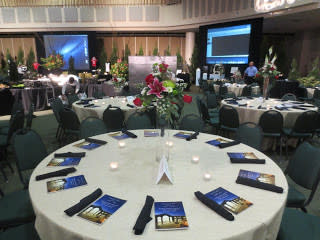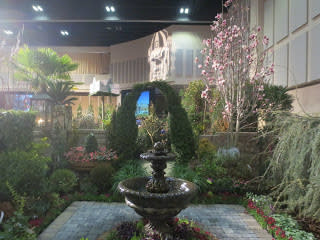 The Classic Center's exciting renovation is no less than impressive. The expansion features a new Atrium of more than 8,000 square feet, increased capacity to groups of more than 6,000 and a Grand Hall exhibit space of 56,000 square feet--which is double the size it used to be! In addition to these extreme changes, the expansion also includes a new attached Hyatt Place Hotel coming in early 2015. 
For more information about the Classic Center's expansion or the amazing Grand Opening Gala, be sure to visit the
Athens CVB website
!