This is the fifth blog post in a six post series highlighting the restaurants with international owners and managers right here in Athens, Georgia. This week we are featuring restaurants with influences from countries in Latin America: 
Mexico
Agua Linda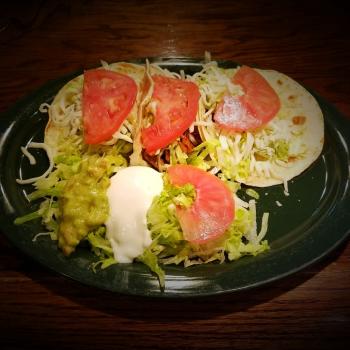 _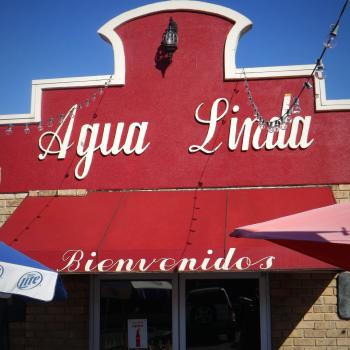 Agua Linda is located off Prince Avenue in the heart of Normaltown. It opened in 1999, and it has been a popular place to eat ever since. Their specialty dishes include Pollo and Camarón Chipotles. An interesting thing about Agua Linda is that it's name is a nickname for the owner's hometown back in Mexico.
Agua Linda is owned by Manuel Robledo. He moved to Athens in 1994 and is from Pantepec, Mexico. The things he likes best about Athens are "the diversity and how chill the town is."
Pictured above are the Los 3 Gringos with Pollo, Asada, and Barbacoa. Other places in Athens to find Mexican restaurants include     Sr Sol, Taqueria al Agave, Dos Palmas, and Taqueria La Parilla.
El Salvador & Mexico
Tlaloc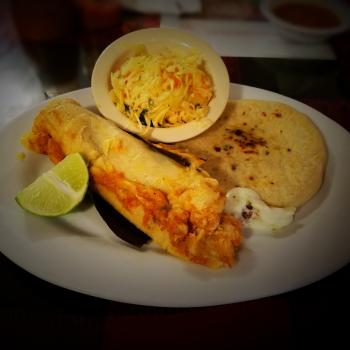 _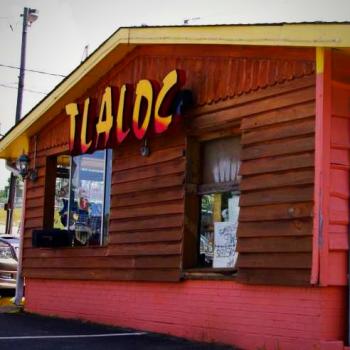 Tlaloc is located right off the perimeter in the Boulevard neighborhood. It's been open since 2009, and it's been a huge favorite among many Hispanic members of Athens and the surrounding counties. Though primarily a Mexican restaurant, they feature many dishes from El Salvador including Pupusas and the Mi Metapan Special. Of the restaurant staff members, one is from El Salvador and another is from Venezuela. 
Tlaloc is owned by Antonio Ramirez. He is from Mexico City, and he moved to Athens in 1997. He likes Athens because "the people are really friendly and really like the food we serve."
Pictured above is a Tamale with chicken, Pupusa with cheese and Loroca, and Mexican cole slaw. Mexican fusion restaurants in Athens include Taqueria del Sol, Fuzzy's Taco Shop, Taqueria Tsunami, Taco Stand, Takorea, Willy's Mexicana Grill, and Barberitos, a small chain founded right here in Athens, GA.
South & Latin American 
Cali N Titos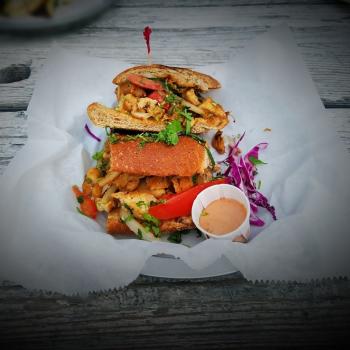 _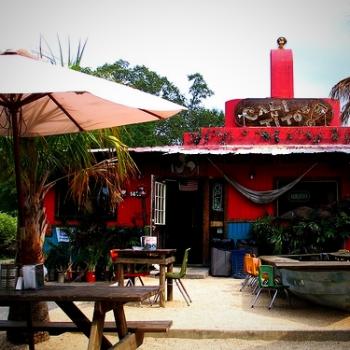 Cali N Tito's is located off South Lumpkin Street in between Five Points and the south campus region of UGA. It's first location opened in 2008 on the Eastside, but their location on South Lumpkin Street is more well known. Their most popular dishes include Cuban sandwiches, Ceviche, and Tacu Tacus. An interesting thing about Cali N Tito's is that the Lumpkin location is cash only, and they allow BYOB service for $2.
Cali N Tito's is owned by the Rubio family. They are from Lima, Peru and first moved to Athens in 2008. The thing they like the most about Athens is "the huge variety of food and restaurants." 
Pictured above is the healthy Cubano sandwich. If you are looking for more restaurants in Athens that serve food from South America, check out Viva! Argentine Cuisine in Bottleworks.