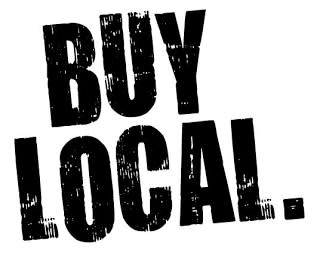 As a native Athenian, I understand the importance of "buying local." With so many great local restaurants, shops and businesses in the area, it is hard to imagine anyone needing more than what the Athens community has to offer.




But it is not just about spending money. It is about helping local owners and employees, the people who genuinely care about this community. My father owns a local auto business in Athens (

Kittle A-1 Auto & Truck

,) and his commitment to serving the community parallels with other local businesses- they truly care about the well-being of Athens and want to provide superior services to meet every need of this community.




An uprising organization in the Athens area understands how vital it is to buy local, and it aims to increase awareness of this importance. We Are Athens, an Athens area buy local initiative, was formed by a group of local business owners, consumers and community supporters to "promote local business in the Athens area through education and promotion of the benefits of buying locally, local business advocacy, and the importance of preserving what makes the Athens area unique."




So what exactly defines, "local?"
Private, Employee, Community or Cooperative Ownership
At least 50 percent owned by area resident(s)
Full decision-making function for the business lies with its owner(s)
Limited number of locations, all within a single state or region
We Are Athens is working toward an official announcement to the community, which includes an upcoming launch event and Web site launch. Until then, be sure to check out the Buy Local Athens
Facebook page
.
Thanks to everyone who supports local businesses and do not forget to keep buying local!