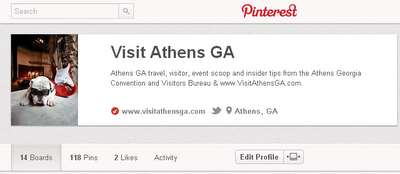 Did you know Visit Athens, Georgia is now on

Pinterest

? We think it's a great new way to share our recommendations about the best food and entertainment, as well as valuable information about the Classic City! 
It's a must if you're planning a trip to Athens, visit frequently or live in town. Now, do yourself a favor and

Follow Us

! We're looking forward to see your pins, too! Pin, pin away!