Athens, GA dominates the creative field with its artistic expressions. The Georgia Museum of Art is a notable outlet through its expansive permanent collections right on the University of Georgia campus, which are showcased all year long. Current temporary exhibits and the permanent collection generate excitement among many crowds, even those that don't typically find themselves in a museum. From Georgia history to opera advertisements, the temporary exhibits are a surefire way to spark inner creativity. The stay of the temporary exhibits range from February to April, so a visit to Athens, GA in the near future should be number one on the travel bucket list! 
Clinton Hill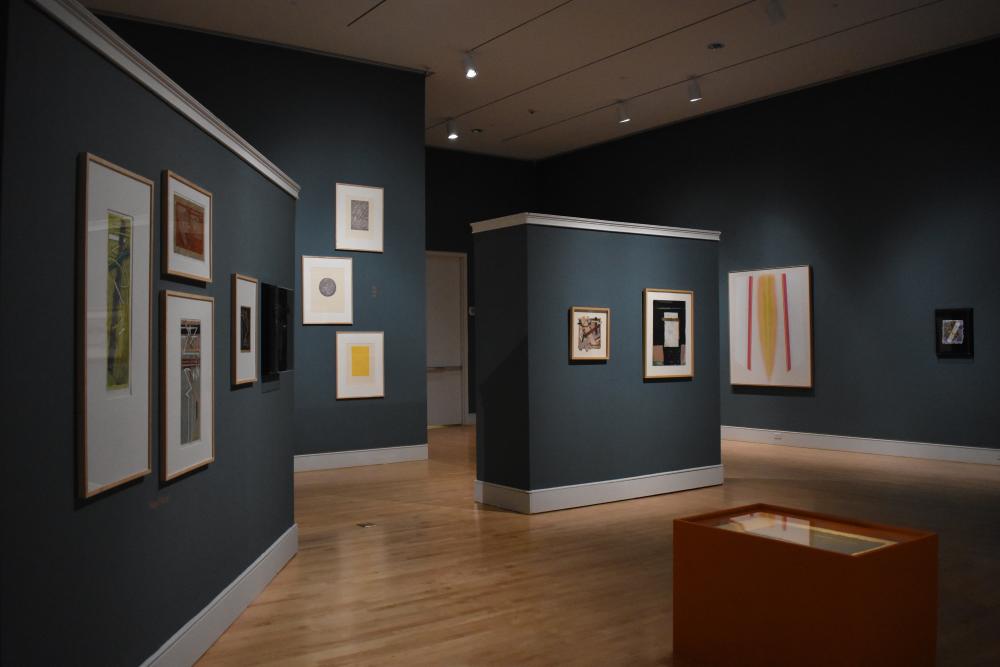 Musuem Director William Eiland organized the layout of Clinton Hill's paintings and printwork in a fashion representing the artist's flair: rhythmic, musical and soothing. Hill experienced a life of adventure and romance. Born in Idaho, he served in the Navy during World War II and attended the Brooklyn Museum Art School. He traveled to Italy and India, was friends with Rothko, and took part in many one man shows. All of this inspired him to excel in the abstract by creating beautiful expressions with paper and combining several components of art. This therapeutic exhibit, lasting through March 18, enthralls guests with Hill's lifelong practice and expertise in the arts. 
Opera in Print
Performing arts, music, fashion and advertising enthusiasts must see the articulate Opera Posters on display. From beloved Cinderella to achieved Johann Strauss, the thoughtful design of the posters allows guests of all ages to envision the theatrical performances. Much can be learned about the art of design through these posters dating back to the Renaissance period. The exhibit lasts until April 22, so bring along a theatre junkie and check out these cool finds. 
Crafting History
University of Georgia, widely known for its athletics, has also excelled in the craft area as early as the Roaring Twenties. The American studio craftsmanship documents UGA's history in craft through intricate metalwork and detailed ceramics. UGA's century-old craft by over two dozen professors shown in this exhibit paired with its talent from current students displayed around campus portrays the creative energy in Athens. No worries, there's enough for everyone. This is the first time the historic craft areas of UGA are documented, so stop by before April 29 to check it out. 
Georgia Gunsmiths and Their Craft
Georgia's gunmaking decorative arts are often overlooked, but the long rifles dating back to the 1800s showcase spectacular detailing through silversmithing, casting and woodworking that encapsulates Georgia's rich history. The hand-crafted rifle exhibition also features a miniature toy cannon and an original sign advertising gun making practices, which were important artistic achievements in Georgia. Don't miss the historic exhibit of Georgia's historic craftsmanship, which will be here until February 25. 
A trip to the Georgia Museum of Art is one of the best ways to enjoy Athens, GA, for free. That's right, there's no admission charge, even to see these extraordinary temporary exhibits. Gather the family, friends or your significant other for a weekend full of bucket-list experiences that are memorable and won't break the bank. 
Georgia Museum of Art gallery hours:
Tuesday, Wednesday, Friday, Saturday 10 a.m. - 5 p.m.
Thursday 10 a.m. - 9 p.m. 
Sunday 1 - 5 p.m. 
Closed on Mondays
Here are even more free attractions in Athens