Front Porch Book Store
102 Marigold Lane, Winterville, GA 30683
The Front Porch Book Store is a non-profit 501(c)3 organization run by the Friends of the Winterville Library. The store sells a wide selection of donated books and other media for $1-$3, in order to raise money for various projects related to the library and store. Children's books are just 25 cents. Every Saturday is a bag sale-- fill your bag with books for only $10!

Firefly Trail and Marigold Festival merchandise is also available for purchase.

April though June and September/October, bring chairs and enjoy the outdoors as local artists take the store's stage for the book store's Saturday concert series.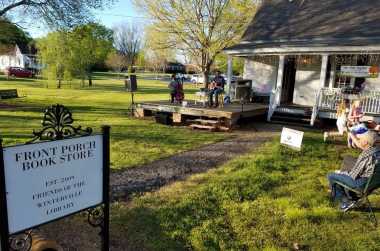 The Front Porch Book Store is a non-profit 501(c)3 organization that is run by the Friends of the... Read More
Valid: Always