Get ready for some legendary action happening in Athens This Weekend!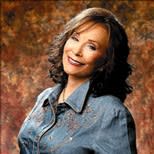 The Classic Center's Country Series in 2010 is shaping up to be its strongest ever, with a number of Hall of Famers headed to Athens. This Friday,
Loretta Lynn
will grace the stage! For over four decades, Loretta has fashioned a body of work as artistically and commercially successful--and as culturally significant--as any female performer you'd care to name. Her music has confronted many of the major social issues of her time, and her life story is a rags-to-riches tale familiar to pop, rock and country fans alike. Come see this legend for one night only in Athens! Friday, 7:30 p.m. For more information and a link to tickets,
click here
.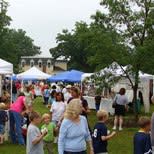 For over 30 years, Winterville's Marigold Festival has been a true slice of Americana. The Festival kicks off with Country Breakfast starting at 8 a.m. Saturday morning and includes a full day of juried arts & crafts, good food, live music, craft and agricultural demonstrations, dog agility, and readings by local authors. The parade starts at 10 a.m. and live music on the main stage begins at 11 a.m. A special stage for kids will be open from noon to 5 p.m. Admission is free to the family-friendly festival, and there is also a free shuttle bus running from the east side Wal-Mart and Lowes every 30 minutes beginning at 8:30 a.m. More information
here
.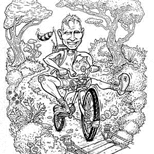 On Sunday, The annual Birchmore Trail Day will include games and activities for children, scavenger hunts on the Fred Birchmore Nature Trail and a chance to meet the legendary Athenian Fred Birchmore, who rode a bicycle around the world, hiked through many countries and built the massive Great Wall of Happy Hollow. Those who walk the Birchmore Trail will receive a special 'I survived the Birchmore Trail' patch. The Trail, just over a mile in length, is named for 97 year-old Fred Birchmore-adventurer, naturalist, author, speaker, world traveler and civic leader. One of the few 'urban forest' trails in Clarke County, it begins in Memorial Park, winds beneath towering trees and over a deep gorge and passes by Birchmore's home, 'Happy Hollow', which is encircled by a gigantic stone wall he built when he was 75 years old. Meet in the small meadow in Memorial Park off Gran Ellen Drive near the trailhead of the Birchmore Trail. No cost; all ages welcome! For more information, visit
here
.
There are plenty of other events, too. Check out the Convention & Visitors Bureau's
calendar of events
for more ideas!