Fall is in full swing and football fans have lots to celebrate with the Dawgs' exciting start to the season coming up fast! Sports fanatics just can't get enough of the hype and fortunately they don't have to--fall isn't just for football! Plenty of UGA teams are kicking off their seasons in Athens, and there are tons of games and events to satisfy all walks (and runs!) of life.
---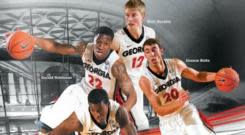 UGA Basketball
With that electricity in the air, fans in the stands, and energy running through the crowd, we could only be talking about UGA basketball! UGA Men's basketball kicks off November 6 in Los Vegas, and their first home game is in Stegman Coliseum on November 10, with Women's basketball close behind, starting at Stegman on November 7. 
---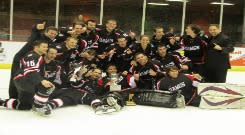 Yes, UGA has Ice Hockey! Hosted in Athens' very own Classic Center, these energy-filled games are sure to have you jumping up and down in the stands. From the opening face-off until the final goal, there is never a dull moment with the Ice Dawgs! The icy atmosphere is perfect for those warm autumn days when you are looking to cool down, or on the chilly fall evenings to compliment the spirit of the season. The Ice Dawgs face-off against Clemson on September 9th to start what should be another exciting season. Whether you are hardcore hockey buff or just interested in the action, head on over to the ticket booth and prepare to have great fun-the Ice Dawgs will never disappoint!
---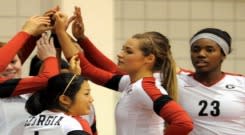 UGA Women's Volleyball 
The UGA Women's Volleyball team kicked off their season with a win at Clemson this month! Taking place in Ramsey Student Center, women's volleyball has a casual atmosphere with dedicated fans to perfectly satisfy your sporting fix. While the fast-paced action on the court is the primary attraction for most, another part of the fun is listening to the pep band, watching the cheerleaders, and dancing along with Spike, the inflatable bulldog. Check out their schedule to see when you can come out to support your volleyball dawgs!
---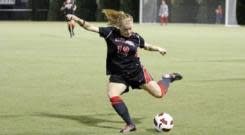 Gearing up for a tough SEC schedule in the next few weeks, a UGA women's soccer game is a surefire win in terms of fun. From the corner-shot stomping to the out-of-this-world headers, the UGA women's soccer team will always entertain. Kick it with these lovely ladies in the Turner Soccer Complex for some friendly competition!
---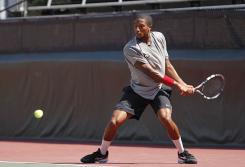 Athens and tennis go hand-in-hand! The Men and Women's teams are both off to hot starts this fall, starting out with the Men's team on September 16! Come out to the Dan Magill Tennis center and watch these Dawgs battle it out on the court!
As you can see, athletics are taking over Athens this fall! From hockey at The Classic Center to swim and volleyball in the Ramsey center, there is sure to be something for everybody. All of these events are family-friendly and affordable, and in some cases free! So keep in mind there is always plenty to do in Athens, regardless of if the football team is in town! Plan your trip today to cheer on the Dawgs and see all that Athens has to offer.