2018 in Athens, GA
Once the holidays are all said and done and it's back to reality, we often find it hard to come up with realistic resolutions that we will truly fulfill, other than the classics "lose weight" or "read more". This New Year, twist the norm and really get excited about a resolution or two you can complete right here in Athens while learning more about yourself, and about this ever-changing Classic City.
Shop Local 
With the plethora of local options Athens has to offer especially when it comes to food, you may often find yourself not really taking advantage of it as much as you always wish you did. Well, now is the time to make this happen!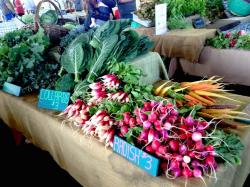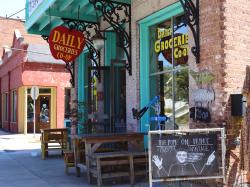 Here are some tips to get you started...
Athens Farmers Market: Lucky for us Athenians, we have one of "The South's Best Farmers Markets", as recognized by Southern Living. From April through mid-December you can find the local goods at Bishop Park on Saturday mornings and at Creature Comforts Brewery on Wednesday afternoons. Local craftspeople gather together to provide customers with local food and works of art that are unique to Athens.
Opa Robby's Market: Located on Atlanta Highway in a modest old garage building is a culmination of the best farmers markets, general stores, and lunch spots. With refrigerators full of 1000 Faces cold-brew coffee, kombucha, or housemade fresh lemonades, they have it all.  Forget about having to plan dinner for the next month - Opa Robby's is stocked with casseroles and soups of all kinds, homemade and fresh just for you. You are sure to find everything you could need to prepare local, fresh, and homemade meals.
Daily Groceries Co-Op: Located right along Prince Avenue, Daily Groceries is a one-stop shop for all things local.  Offering a deli menu, current specials each week, local and organic produce, local meat, dairy, and eggs, local artisan bread, and local beverages of all kinds, there is simply nothing you won't be able to find here.
Try a New Cuisine
With all the independently delicious restaurants Athens has to offer, it surely comes as no surprise that the list includes an array of different cuisines. Going along the lines of a "try something new" resolution, break out of your comfort zone and try a new cuisine this year.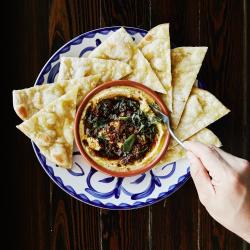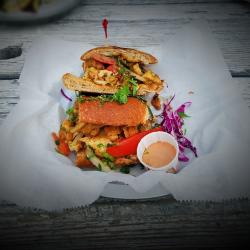 Taste of India: What's better than a buffet of Indian food?! Voted Best Buffet 3 years in a row in the Athens Banner-Herald's annual contest is none other than the Taste of India. Offering traditional Indian food in a low-key setting with a lunch buffet and vegetarian options, Taste of India is a must-try.
The National: Intended to provide a casual neighborhood gathering spot reminiscent of European restaurants, The National has exceeded any and all expectations. Serving Mediterranean-inspired food and wine by combining culinary traditions from abroad as well as working with local farmers to give dishes a seasonal twist, The National deserves to be the first place you try Mediterranean cuisine.
Ahi Hibachi and Poke: Experience the poke trend at Athens' newest Japanese cuisine restaurant. Serving up traditional Japanese food as well as poke bowls, Ahi is authentically delicious and fresh. If ordering a poke bowl, you can pick a base, a protein, a marinade, your choice of various toppings, and a sauce - creativity at its finest!
Cali N Tito's: Latin American eats and BYOB (for the small fee of $2) are offered at this authentic and unique restaurant with a great outdoor ambiance.  With the decor just about as eclectic as the menu, you might feel like you've traveled to Latin America for dinner.
Get Active
Luckily, to combat the indulgences of all the amazing food here in our city, Athens has more than enough ways to get active in the great outdoors and as well as in ways you may never thought you'd try.
Chick-fil-A Half: The CFA Half Marathon takes place right here in Athens on April 7, 2018. What better motivation to get in shape than a half marathon here in the Classic City AND Chick-fil-A breakfast upon finishing?! But really, if you're up to the task, the CFA Half is a great goal to set for yourself, and with all of the running trails around town, you'll be in shape in no time.
AthHalf: Don't forget to keep the AthHalf in mind, as well. The 5K and the half marathon will both be back in October of 2018. If you'd like to get in shape for a race but don't have enough time to be ready for the CFA Half, there is always the AthHalf! AthHalf is produced by AthFest Educates, so, get healthy and give back at the same time by participating in The Athens, GA Half Marathon.
Canopy Studio: Ever thought about taking a trapeze class? Well, here is a unique way to get some exercise in. Canopy is the place to go for all things trapeze dance. The studio offers performances and classes in flying dance trapeze, movement education, and performing arts. Canopy offers classes to complete beginners, as well as private lessons if desired.  The studio also puts on camps, workshops for groups, and lessons for couples wanting to try something new. In addition, unlike many trapeze dance studios, Canopy offers classes for kids, too! 
Active Climbing: From beginner classes to terrain you would find at pro competitions, Active Climbing has something for every skill level. If looking for a new way to get active, look no further than Active Climbing for an environment where you can improve at your own pace while also being inspired by the "regulars!" The facilities also feature 20-feet tall roped walls (lead and top rope), a 40-foot long roof traverse, and more than enough padding to cure you of being afraid of falling! Try it out for an hour, or buy a day pass.
Embrace the Art Scene
A large part of Athens' eclectic atmosphere is largely due in part to the amazing expressions of art we have all around town. Dip your toes into something new this year in the realm of the arts, you never know what you might end up loving - there is a form of art for everyone!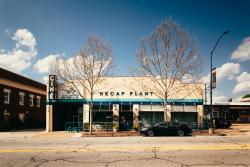 Ciné: Downtown Athens' only art-house cinema screens the latest independent and international films, as well as documentaries, festival discoveries, and classic movies. In addition, Ciné also features an exhibit gallery by local visual artists. See, movies are art, too!
Frog Stomp Studio: Located in the Chase Street Warehouses, Frog Stomp is a distinctive children's art studio for ages 2+, even adults are encouraged to come and join the fun, there is no limit. Frog Stomp is an open-studio environment, meaning there are no classes or schedules - come as you please during the week and pay by the hour.
Third Thursday: Third Thursday is a monthly evening of art in which multiple venues open their doors from 6 p.m to 9 p.m., free of charge. It is a unique opportunity to see art at 7 excellent venues all in one evening. Try it out to figure out what you enjoy most.
ATHICA: Short for Athens Institute for Contemporary Art, ATHICA is an independent, non-profit gallery solely focused on promoting local art over in the Chase Park Warehouses.  ATHICA aims specifically to support contemporary local art and artists, which makes it the first of its kind in the Athens and Northeast Georgia community.  Committed to the local art community, they host national and international contemporary artists of all sorts, thus showcasing rotating exhibitions.
Avid Bookshop: Named one of the top five bookshops in the U.S. by Publisher's Weekly in 2017, Avid Bookshop is more than just a bookstore. A community-focused independent and local seller, Avid Bookshop also hosts plenty of book clubs, local author readings and book signings, poetry nights, and more! In the age of Amazon, break out of the norm and stop in to explore Avid.
Support a Non-Traditional Sport
We love Georgia Football, without a doubt, but when winter comes and we have to turn our focus to another sport, we may overlook these awesome non-traditional sports that deserve some love! In addition, look out for pickleball at the Classic Center in February, and flyball in July.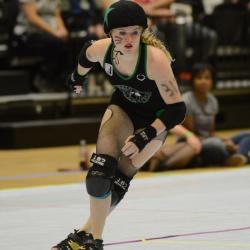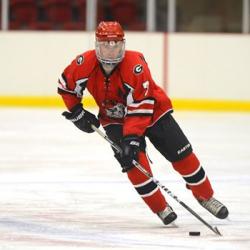 Classic City Roller Girls: Go support Athens' all-female flat track roller derby league! Two periods of hard-hitting roller derby plus intermission entertainment is fun for the whole family. Plus, how many people can say they get to watch something like this on a regular basis? The season kicks off this January at the Classic Center.
UGA Ice Dawgs: The Ice Dawgs compete in the South Eastern Collegiate Hockey Conference (SECHC) against 10 SEC opponents and a handful of other universities. They play all winter long at the Classic Center and are so fun to watch - after all, Atlanta doesn't even have a hockey team anymore, but we do! Go Dawgs!
There are a plethora of ways to try so many different new things here in Athens. Make it a goal this New Year to set a resolution and meet it. As you can see, it doesn't have to be a dreaded task, there are so many ways to have fun with a resolution...especially in Athens.