Spend your day in the sun at one of Athens' many parks! Whether you're looking for a place to kick back and relax or a park that will be fun for the whole family, Athens parks each offer their own unique attractions for a guaranteed good time. 
Dudley Park
What happens when you cross the Firefly Trail with the North Oconee Greenway? You get Dudley Park! This park connects the two paved trails with one another, yet is an area all its own that is worth checking out. Pack a picnic lunch and grab a spot at one of the tables, or spread out in the shade under a tree. This park is a convenient 15 minute walk or less than five minute drive from downtown Athens making it easy to spend the day in one area and the evening exploring another!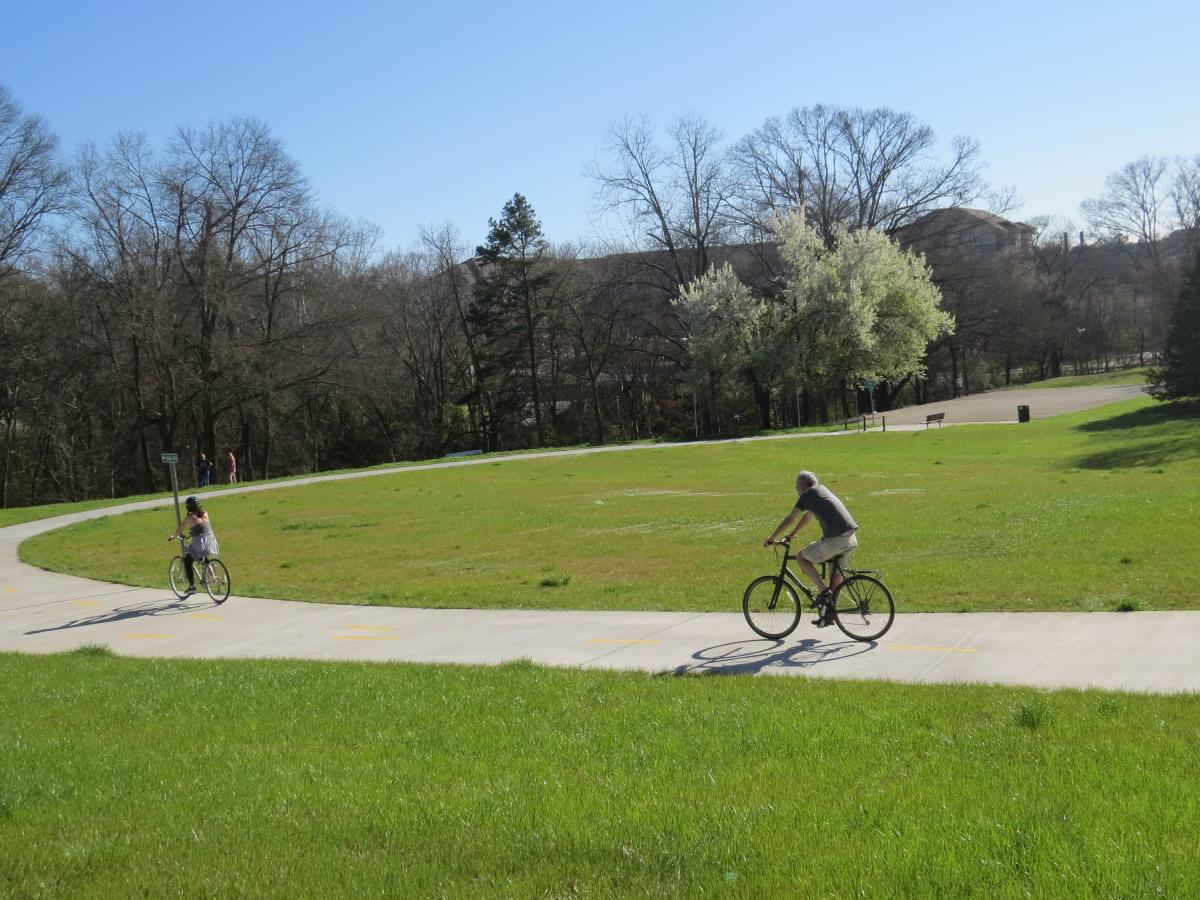 Firefly Trail
Break out your bike or throw on your walking shoes; the first phase of the Firefly Trail is completed and ready for use! This paved trail is perfect for both those riding a bike or those who prefer to get around on foot. The trail has five entrances and includes a bridge that stretches over the North Oconee River. The trail is planned to extend 39 miles after completion and will connect Athens to Union Point, GA. 
Greenway
This paved trail can be used for biking, running, or just walking through to take in the beauty of the Greenway. The 7.25 miles of the Greenway connects to other trails including the Pulaski Creek Trail and the Milledge Extension Trail and passes through additional parks like Sandy Creek Park and Dudley Park. 
Sandy Creek Nature Center
Explore the outdoors and learn more about wildlife at the Sandy Creek Nature Center. With over four miles of trails through woodlands and wetlands, the Sandy Creek Nature Center is a wonderful place for you and your family to wander through. The Education & Visitor Center at the park is home to many animals including various reptiles and amphibians and also features interactive natural history exhibits. 

Check out which parks you can visit during this time at accgov.com.