The Athens African American Heritage Pathway
Resilient Civic and Musical Life: Ware-Lyndon House Enslaved and Descendant Stories exhibition and the Athens African American Heritage Pathway are an interactive experience exploring Black history here in Athens, GA.
The historic Ware-Lyndon House Museum tells the stories of two doctors and their families: Dr. Edward Ware and Dr. Edward Lyndon. In 2019, however, a research project began to create a more holistic and truthful story of the home's inhabitants, including stories of the enslaved plantation and domestic workers. A new interpretive display reflects that research to date – however, this research is dynamic and evolving as much more is to be done to understand the full stories. 
Located in the Ware-Lyndon House Museum, the new exhibit includes a short film, featuring two musicians with family ties to the enslaved, David Wilborn Jr., whose father was born enslaved on the Ware- Lyndon House campus, and Hall Johnson, whose enslaved great grandparents lived and were forced to labor here.  The film provides insight into enslaved families and their descendants, charting a musical journey that suits the rich musical history of Athens.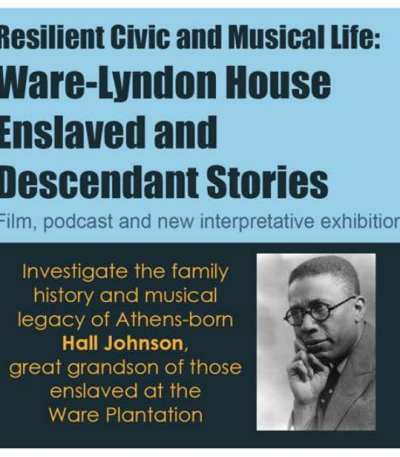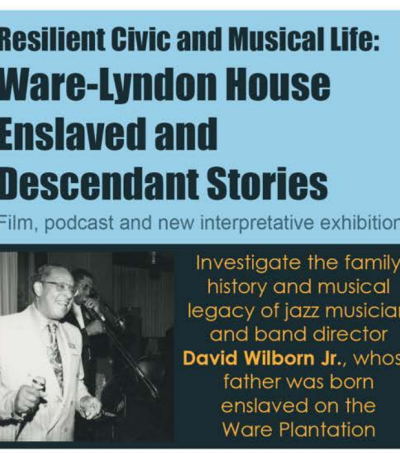 This exhibit also includes a reading room of books relevant to the African American experience in art, music and heritage and a visual timeline aiming to relate a fuller and truthful story of this property and all its inhabitants. 
Along with this new exhibit is the Athens African American Heritage Pathway through downtown Athens featuring stops at sites including Hot Corner, Morton Theatre and First AME.
The Ware-Lyndon House is open for self-guided experience Thursday – Saturday from 10 am – 5 pm. All exhibitions and programs are free of charge and open to the public. Please be advised that this exhibit of research is immersive and uses language that might be disturbing to visitors. Children must be accompanied by an adult. Parents and guardians may want to preview.
For more details check out our blog