The 1980s put Athens, Georgia at the center of music history when bands like The B-52s and R.E.M scored breakout hits. Since then, our charming college town has continued to cultivate fresh talent year after year, with nationally successful bands such as Neutral Milk Hotel, Corey Smith, and Widespread Panic. Join us in celebrating the Year of Georgia Music, and take our tour of the best music attractions Athens has to offer.
11 AM: Lunch at Weaver D's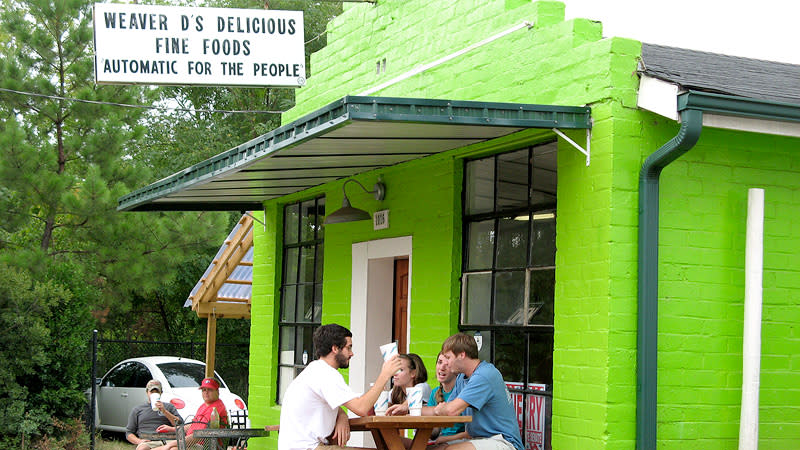 Weaver D's Delicious Fine Foods serves up home-fried, soul food classics in an iconic lime-green building to the east of downtown. Owner Dexter Weaver's trademark saying "Automatic for the People" catapulted the restaurant to fame when R.E.M. used the slogan as the title of their 1992 album. Inside, the restaurant is filled with R.E.M. memorabilia and other local celebrities. This is a must-do for R.E.M. fans and fried chicken enthusiasts alike!
12 PM: Shop for Records
What's a great music town without a great record store? The folks at Wuxtry and Low Yo Yo Stuff Records offer an impressive mix of old and new releases, with vinyl records, CDs, tapes, and posters. Many notable Athens musicians have worked at Wuxtry, like Peter Buck of R.E.M. and Danger Mouse. Today, you might see the smiling face of multi-instrumentalist John Fernandes and other local talent behind the counter. 
1 PM: Get New Gear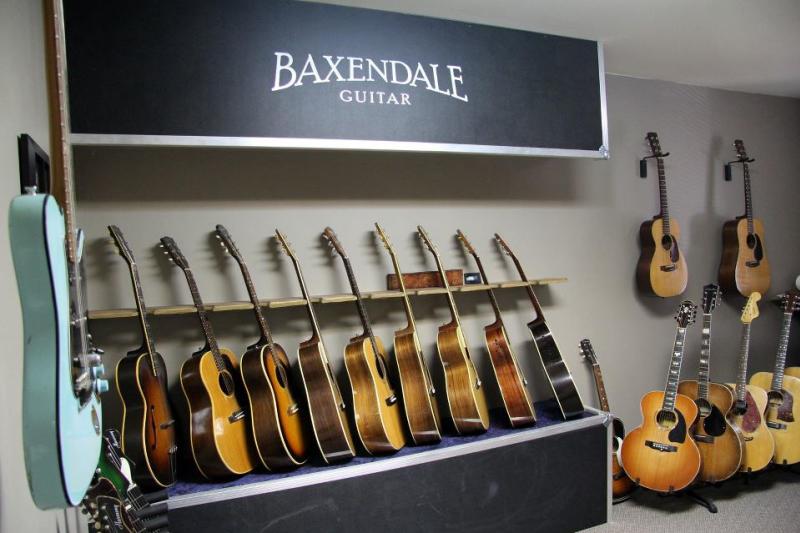 For over 35 years, Scott Baxenale has been a maker and player of fine guitars. He and his wife, Pamela, own and operate Baxendale Guitar. If you are interested in building custom guitars or restoring vintage guitars, Scott is an excellent resource for aspiring craftsmen who want to learn the art of lutherie. For more variety, head down to Chick Music. Chick Music is a family business that has been serving Athens area musicians for over 70 years, and they have you covered with everything from pianos to mandolines to sound equipment. 
2 PM: See "Athens Potluck"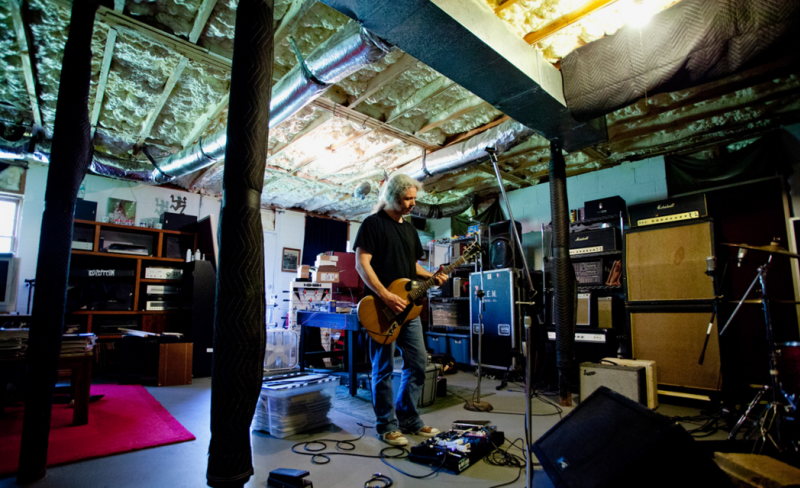 Jason Thrasher is an Athens local who has been working as an artist and professional photographer for nearly 20 years. His coverage of the Southeast's rich and varied music scene includes published portraits of the Drive-By Truckers, of Montreal, R.E.M. and the Elephant Six collective, to name a few. His newest series, Athens Potluck, features local musicians in their natural habitats. You can catch these photos and more at the Georgia Theatre now.
3 PM: Visit St. Mary's Steeple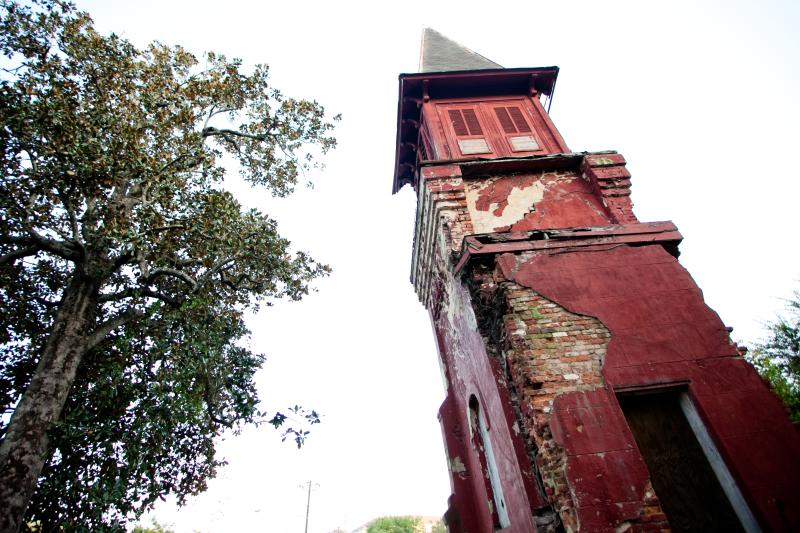 Over thirty five years ago, R.E.M. played its first show at St. Mary's Episcopal Church. Today, the church's iconic steeple is recognized as a music mecca for R.E.M. fans from around the world. After a devastating fire six years ago, the steeple was donated to nearby Nuci's Space, a nonprofit organization that provides an array of services to assist in the emotional, physical and professional well-being of musicians. Nuci's Space ran an online crowdfunding campaign to stabilize and restore the steeple in 2014, and you can now buy one of the 2000 bricks that had to be removed during their stabilization efforts. 
4 PM: Jam at Nuci's Space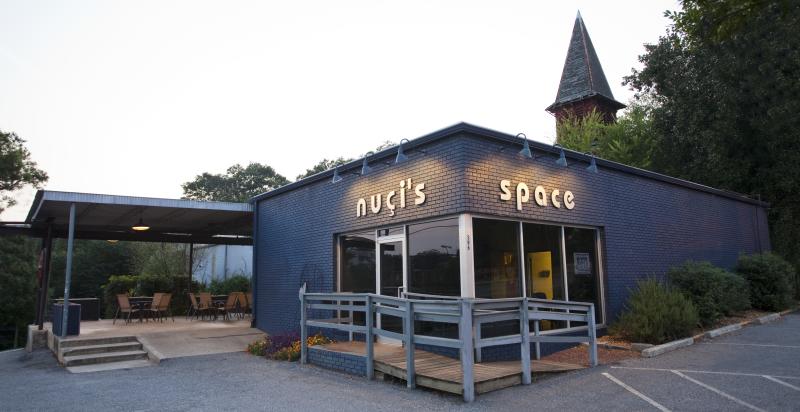 As mentioned previously, Nuci's Space is a non-profit health and music resource center in Athens, GA. The aim of the organization is to prevent suicide by providing obstacle free treatment for musicians suffering from depression and other such disorders as well as to assist in the emotional, physical and professional well-being of musicians. They also offer low cost gear rentals and practice rooms so you can jam with your friends while you're in town. 
5 PM: Visit Orange Twin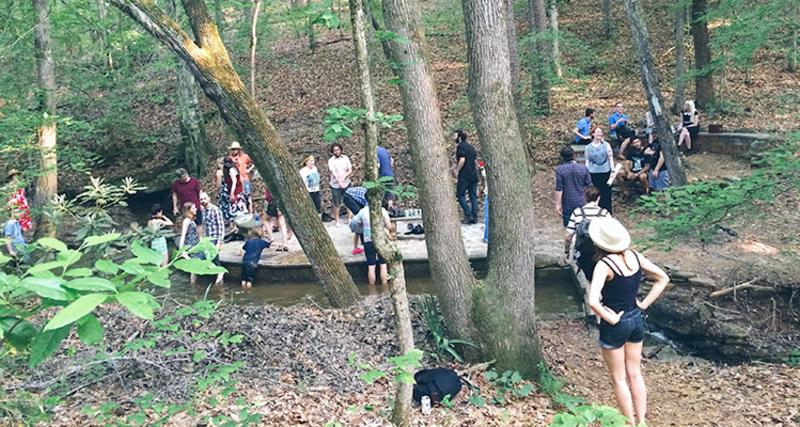 Home to the label that gave rise to Neutral Milk Hotel and Elf Power, Orange Twin is one of Athens best kept secrets. Carefully tucked away on a dirt road about ten minutes away from downtown, you might miss Orange Twin Records if you weren't looking for the small sign. The land around Orange Twin, which was once a Girl Scouts of America summer camp, is now used as a land conservation co-op, where Athens residents can live in a small group of properties surrounded by acres of untouched land. 
6 PM: Dinner at Last Resort Grill
The original Last Resort opened as a music club in 1966. Those who can still remember the tunes of such passionate performers as the Reverend Pearly Brown, Towns Van Zandt, Doc Watson, Jimmy Buffett, and even Steve Martin may feel nostalgic at the mere mention of the club's name. Today that passion is found in Last Resort's menu and atmosphere, pulling directly from the room's eclectic history. The flavors of Last Resort's dishes extend from the farmers, growers and bakers that call Athens home. 
7 PM: Find a Show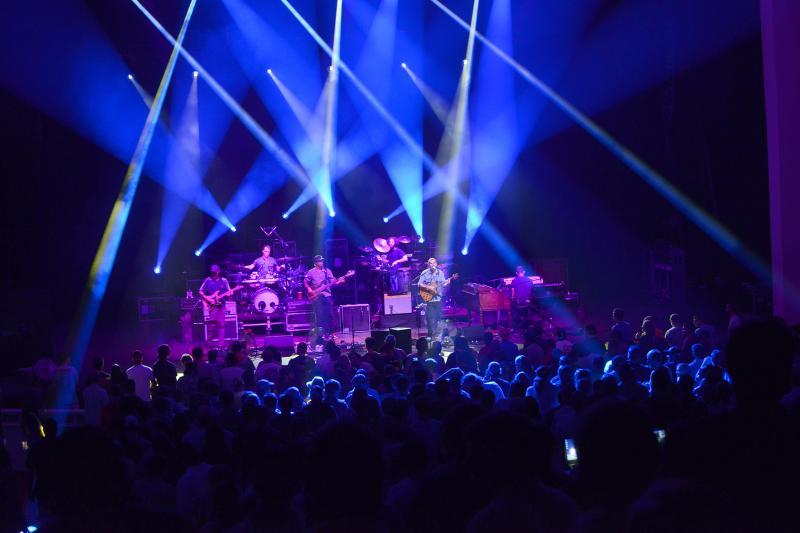 Athens comes alive at night with a variety of live music suited to every taste. Famous venues, like the Georgia Theatre and the 40 Watt Club, attract world renowned and up-and-coming acts every week. Not only is our music scene diverse, it is also surprisingly affordable. If you want to find out what bands will be in town while you're here, check out our event page here or pick up a copy of Flagpole Magazine (published every Wednesday).
11 PM: Rooftop at the Georgia Theatre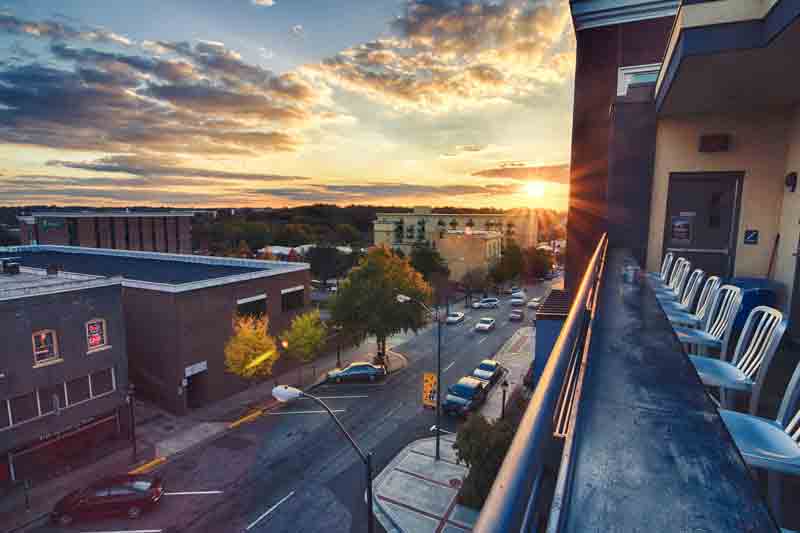 You won't find a better view of the Athens skyline at night than the rooftop of the Georgia Theatre. The roof is a great place to hear a show, have a beer or cocktail, and meet up with friends. It is the perfect place to cap off your day of Athens music.
Want to learn more about Athens music? Check out our live music page here.