With the weather turning cold and Halloween behind us, winter is finally in the air! While the chilly weather allows us to look forward to hot chocolate by the fireplace, many people seek the nostalgia of ice skating throughout the holidays. Lucky for everyone, ice skating in Athens is more convenient than you may think, with a rink located in the heart of Athens at The Classic Center!  Here are five things you need to know about ice skating in the Classic City!
Athens has a HUGE indoor rink
The ice-skating rink at Athens' Akins Arena is a regulation National Hockey League-sized rink! Plus it is indoors, meaning regardless of the weather, you know you'll have smooth ice with no worries about rain, cold or even melting due to 70 degree December weather (hey, this is the Deep South, it can happen!). You'll also have more than enough room to twirl about if you're an ice-skating aficionado, or to have room to practice if you're still a bit wobbly on skates. Once you've skated on a rink this large, the smaller, temporary rinks just won't feel big enough!
Ice Skating Season in Athens Runs from Nov. 23 to Feb. 24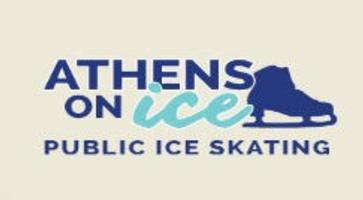 You'll have plenty of time to plan a time to go skating, and even enough to time to return again and again throughout the winter! The indoor rink is open from November 23 to January 9, then moves outside to 440 Foundry Pavilion on January 25!
Grab a Seal!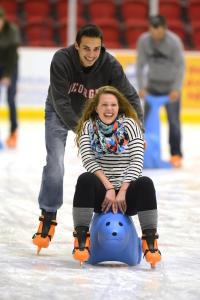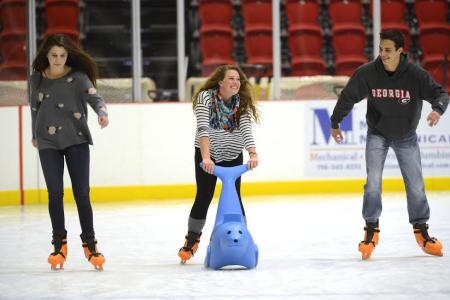 There are plenty plastic ice seals scattered throughout the rink, sure to be fun for skaters of any age and level of expertise! Grab a super-cute seal so even the littlest skaters can have fun on the ice with the rest of the family, or make way for some competitive ice racing as speed skaters push their pals from one end of the rink to the other! And awww, how cute does that couple look as he glides her across the ice? 
Improve Your Moves
For many of us who grew up in the South, skating is not in our blood! Don't be embarrassed about it, sign up for a lesson with experienced skater and instructor Robyn Babecka (404.710.0884) so you can wow your friends and family the next time they come up to Athens!
A Night Out With The Whole Crew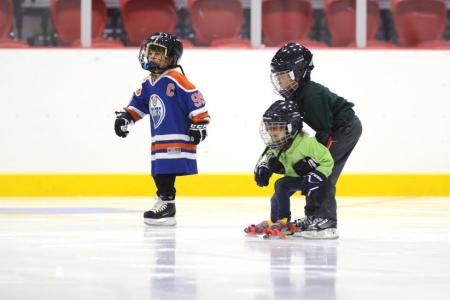 Rent out the rink for your church group, neighborhood or civic group party, or organize a fundraiser night for your organization or club! Either way, the more the merrier. Regardless of who you go with, the night at the rink is a night well spent. Interested in booking? Email Danny Bryant at danny@classiccenter.com for more information and to set up a night out at the skating rink!
Ice skating is an important holiday tradition that everyone should experience! Regardless of age or skill, an evening on the ice is sure to produce tons of laughter and fun. And with tickets just $13, get yours today and make it a priority to stop by Akins Arena next time you are in Athens! 
Contact the Classic Center for group rates for 10 people or more at $10 per person at (706.357.4444) or go online classiccenter.com.
This article was originally authored by Tristan Otto, Fall 2017 Communications Intern, Alvieann Chandler updated it on November 15, 2018.