Tucked away on Prince Avenue in Athens, Georgia, is a neighborhood called Normaltown where you can embrace your retro hipster side. There's just about everything you need in a one-block radius, and we've got the rundown on how to spend a day at one of Athens, Georgia's unique neighborhoods. 
Shop Local
Normal Books

This cozy bookstore is heaven for any bibliophile. Normal books is stocked with more than 20,000 books of almost every genre including fantasy, history, cookbooks, children's books and more. Publishers send any extra books they might have to Normal Books and sell them at affordable prices. Book lovers will even have opportunities to chat with their favorite authors, present their own works, and more. 
Half-Shepherd Market and Cheese Shop
Half-Shepherd is a neighborhood market in the Normaltown-Boulevard area of Athens. They offer specialty cheese and charcuterie as well as made-to-order sandwiches, soups, salads and sides. Click here to learn more about their cheese classes.
Lunch 
Marti's at Midday 
This gourmet eatery is a supper club salvation filled with southern charm where you'll find savory entrees, salads and Southern staples. Marti's at Midday is complete with a cheery dining area, sunroom and patio that offers a place to relax, enjoy your company and food. You may even get to meet Marti herself, as she loves to greet every customer with a warm southern welcome and smile.
Lunch & Dinner
Automatic Pizza

Yes, you can get pizza just about anywhere, but Automatic Pizza is memorable. If you love a good New York-style slice, this is your joint. They do New York-style pizza just how we like it: always fresh and never skimp on the toppings. However, it's not just the pizza locals rave about, Automatic's atmosphere is unparalleled. 
Agua Linda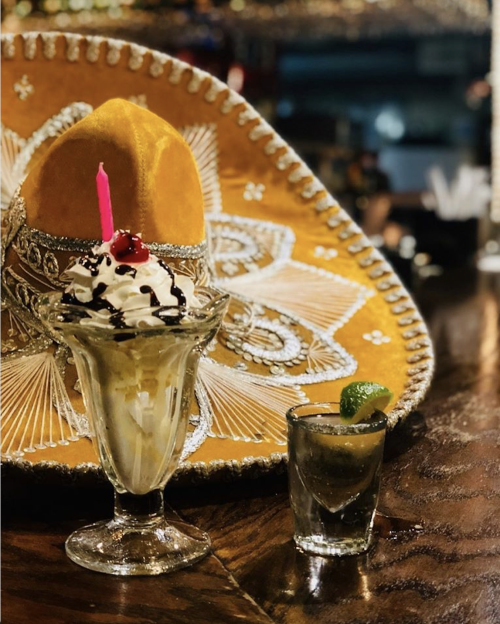 Agua Linda has been serving the most authentic Mexican food in Athens for more than a decade now. The family-owned and operated restaurant creates dishes from recipes that have been in the family for generations. 
Square One Fish Company
Square One Fish Company is painted with bright colors in a way that looks worn at sea and is home to Athens' largest sustainable line-caught fish. The Florida-style restaurant serves up to eight different types of fresh fish each day as well as oysters and a variety of seafood.
Refresh 
Journey Juice 
Nourish. Refresh. Energize. Journey Juice is a cold-pressed juice store dedicated to educating the community on healthy living and proper nutrition.  All juice creations are made from natural produce and ingredients to give you the nutrients you need. Blends include fruit juices, vegetable juices, nut milks, and infused waters. 
Sips Espresso Cafe
This quaint coffee shop perfectly captures the allure of Athens. Everything from its cozy patio seating to its assortments of brews and smoothies Sips Espresso Cafe reflects the charms and flavors of our beloved city. 
Bars
The Old Pal
The Old Pal is where the locals go to escape the downtown college crowd. Housed inside an award-winning historically preserved storefront, it's truly a neighborhood hangout. They offer a thoughtfully curated menu of seasonal cocktails, craft beers and Old World wines along with a well-rounded list of whiskey and amari. Since opening, The Old Pal has been named one of the "South's Best Bars" by Southern Living Magazine and has also been recognized by the Atlanta Journal-Constitution as "Best of Southeast."  
Hi-Lo Lounge 
With comforting pub food, incredible beer, cocktails, and a wine selection Hi-Lo Lounge is an absolute Athens experience. They're known for their three-way served Cincinnati style and variety of hot dogs, as well as salchipapas and housemade caramel corn. 
Normal Bar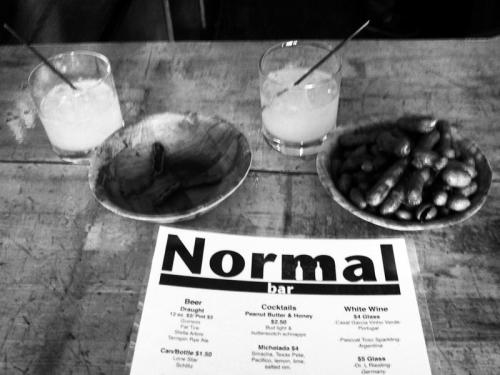 Cozy, dark, and homey - Normal Bar is the perfect place to kick back and enjoy an ice-cold domestic and craft beer on tap or in a bottle. This neighborhood bar will celebrate 10 years in 2020.Stay tuned for more information on the festivities. 
Visit our Normaltown page for even more things to do in Normaltown or check out other neighborhoods in Athens here.