The south, of course, is known for its barbecue. Throw in the creative energy of a college town and the scene is ripe for amazing barbecue creations in Athens, Georgia.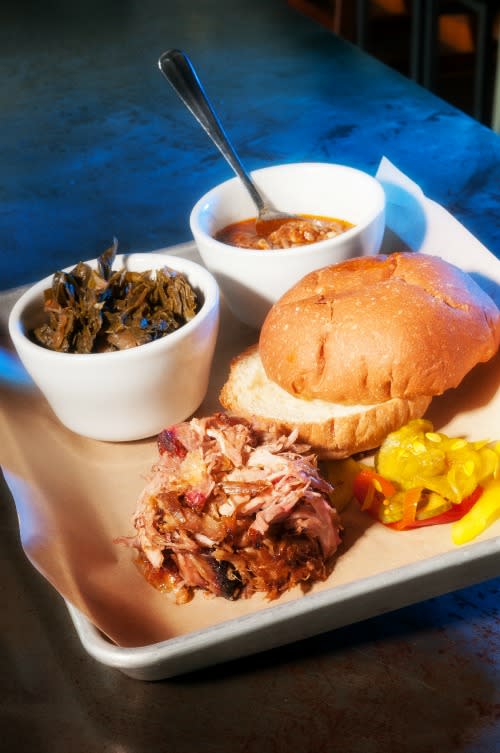 Pulaski Heights BBQ offers a new-school, chef-run take on southern barbecue. Chef Chuck Ramsey, formerly of James Beard Award Winner Hugh Acheson's Five and Ten, focuses on slowly-smoked meats and is so successful at infusing flavor that it seems a shame to add any sauce at all. Hearty, down-home sides such as squash casserole and macaroni and cheese sit aside exciting specials such as a Redneck Reuben sandwich with house-cured thick-cut bacon, collards, and house-made ranch dressing on Texas toast. Vegetarians will feel at home with smoked tofu. The best seats in the house are upstairs by the window, which overlooks the railroad.
675 Pulaski Street, Suite 100
706-583-9600 
http://pulaskiheightsbbq.com/
The Butt Hutt is the ticket for basic, straightforward quality cue.  A variety of house made sides and sauces compliment the meats. The atmosphere suits the rabid sports town, with plenty of TVs and Georgia Bulldog fanaticism. Founded in 2009, the Butt Hutt has become a favorite of locals and those visiting the Athens, GA area. It was named "Best Barbecue in the SEC" by Fox Sports South during the 2012 football season.
480 Macon Hwy.
706-850-8511
http://butthuttbarbecue.com/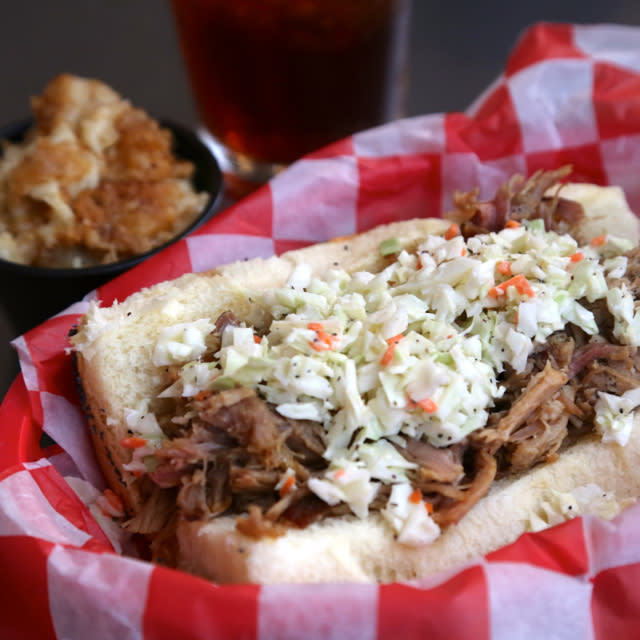 Harry's Barbecue opened in 2009 as way for guests to satisfy their cravings for the pulled pork Epting Events catering had become known for over 25 years.  The Southern Pride smoker runs around the clock using local Pecan Wood.  Everything is made from scratch with a focus on locally-sourced ingredients. Traditional smoked pork anchors a menu that also includes variations such as tofu sliders, BBQ nachos, quesadillas, wontons and
more.
2425 Jefferson Rd.
706-612-9219
http://www.harrysbarbecue.com/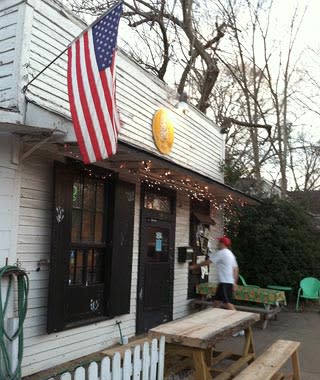 With fresh selections made from local and organic products, White Tiger Gourmet serves great barbecue in addition to breakfast, sandwiches,and salads.  Specialty sandwiches include
pecan-wood-smoked pulled pork barbecue, smoked chicken, and vegetarian ciabatta.
Vegan options are also available. White Tiger is located in the historic Boulevard neighborhood in a former grocery store built in 1905.  The cozy, informal atmosphere is a
distinctive space to dine and view the work of local artists. Chef-owner Ken Manring is a Georgia native and graduate of New York's Culinary Institute of America. White Tiger was named one of America's top BYOB restaurants by Travel + Leisure magazine.  
217 Hiawassee Ave. 
706-353-6847
http://www.whitetigergourmet.com/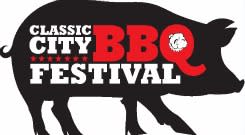 Barbecue will be all the rage during the 2nd Annual Classic City Barbecue Festival,  August 15-16, 2014. The festival will feature a professional BBQ contest, a backyard BBQ contest, a classic car show, a tailgate tradeshow, live music, a kids zone and much more. Visit www.ClassicCityBBQFest.com for more information.