Hopefully, a lot of you have a good amount of free time this weekend, because there are some really fun, big events going on! If you've been wondering about what you should do to enjoy a really great weekend in Athens, GA, then you've definitely come to the right place. Grab your agenda and start marking dates!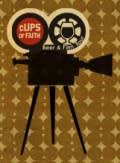 1. New Belgium Brewing, the maker of Fat Tire Golden Ale, is bringing its travelling
Clips of Faith
Beer and Film Tour to Athens, GA this Friday. The
outdoor festival will feature independent comedic shorts, adventure documentaries, and music animation. It will also feature tastings from New Belgium's Brewing's Lips of Faith series and their regular offerings as well as food from local Athens vendors. The best part about it? There is no admission cost! However, plan to bring some cash anyway because all proceeds from food and drink sales will go to Bike Athens. The event will start at 7:00 p.m. on the corner of N. Hull Street and W. Washington Street, so make sure to get out there and have a great evening of watching movies and drinking beer while supporting a local non-profit organization.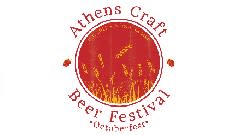 2. Beer-lovers will be happy all weekend, because the beer festivities continue through Saturday and Sunday with the
Athens Craft Beer Festival
. Hosted by Trappeze Pub and
Hotel Indigo
, this festival was established in order to support local, independent brewers as well as celebrate the distinctly unique beer culture in Athens, GA. The event, located at Hotel Indigo, will feature over one hundred craft beers, live music, delicious food, numerous giveaways, cask releases, demonstrations, and more! General admission is $45 and VIP admission is $65 -- with the VIP ticket, you get access to special beers, a reception, as well as certain amenities and facilities within the hotel. Get your tickets now, and look forward to indulging your love for beer this weekend!  Special overnight packages are also available-- check them out
here
!

3. If you're looking for a refreshing form of exercise, make sure to check out the
30th Annual Athens-to-Atlanta Road Skate
this Sunday. This famous tradition allows participants to choose between a 38, 52, or 87 mile skate (the 87 mile choice will take you all the way to Atlanta!). Those skating the 38 and 87 will start off at The Classic Center in Athens and skate through the beauty of the Northern Georgia countryside before hitting the 38 mile checkpoint, where they will be given a choice to skate ahead, bus ahead, or bus back to Athens. People all around the world come to this event, so make sure to register on Saturday at The Classic Center from noon to 6 p.m.! Skaters will depart from the Center at 7:30 a.m.
That's not all! Keep reading to see what other exciting things are occurring in Athens.
On Friday, check out

Nuçi's Space 11th Anniversary

celebration. This resource center for musicians will celebrate its birthday an open house featuring a silent auction, refreshments, and live music. This event is family-friendly, open to all, and free, so make sure to stop by anytime between 5:30 and 9:30 p.m.!
Saturday brings us the

Inaugural Pulaski Street Art Crawl

, hosted by the Georgia's Sculptors Society. Head out to Pulaski Street from 5:00 - 9:00 p.m. and check out the 20+ businesses showcasing Athens artists! There is no admission charge.
It's time to bring out the kids on Sunday, because

Disney's "My Son Pinocchio: Geppetto's Musical Tale"

is coming to Morton Theatre! This magical musical will warm your heart with its story surrounding a father-son relationship. Tickets are $15 for adults and $12 for children and seniors; the magic begins at 3:

00

p.m.!
These are just a few of the happenings scheduled for the weekend, but hopefully you have a better idea of how you'll be spending your three nights and two days! For those of you who are already planning a weekend of fun in Athens, let me know what you plan to do. I'm looking forward to the weekend!
- Debbie