Athens, GA is known as many things: the Classic City, home to the Georgia Bulldogs, and even the quintessential college town are all names that Athens takes on. Perhaps one of the most notable names that the city lives under is the home of live music. This city is responsible for producing huge musical talents like R.E.M. and the B-52s. The bands that have come out of Athens have always been known for their hip and experimental styles. The Georgia Theatre, the 40 Watt Club and the Foundry are known for showcasing many artists on the verge of making it big. In recent years however, Athens has become home to a different genre of music. Country music has flooded the city and made its presence very well known.
Not long ago, country music transitioned into two categories: original country and new country. Original country offers a much slower tempo and generally targets those who grew up in the deep south or came from a different generation. The music generally tells stories of the woes of the southern man with the accompaniment of a single guitar or banjo. New age country music, while neither superior nor inferior, is vastly different.  It often attempts to target everyone who even vaguely identifies with a southern living style with a much more upbeat tempo and a variety of instruments. The songs, while some do address the downs that everyone faces, tend to take a more positive outlook on life.
To say that Athens quickly adopted new age country music would be an understatement.  New and on the verge artists fled to Athens like it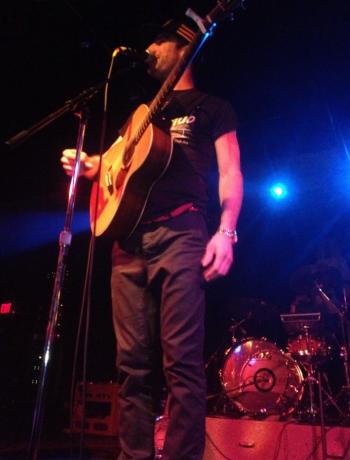 was a mini Nashville. Country superstar Jason Aldean has always proudly promoted to his fans that he got his musical start in Georgia before it was cool. Artists that want to get noticed have begun flocking to Athens, GA  because they know it is a place where the music is likely to be well received. I remember being a freshman at UGA two years and being able to simply walk into the 40 Watt Club to see Sam Hunt play a free concert. The intimate venue was about half full and, out of all the people there, about ten of them actually knew a small collection of his songs. Everyone loved him and he truly took off from there. In order to see him again at the end of this past summer at a huge amphitheater in Atlanta, I had to buy tickets almost a month and a half in advance just to sit among thousands of fans who had fallen in love with his music on the radio.
One of the venues that is beginning to truly take advantage of the country music scene in Athens is Hedges on Broad. Just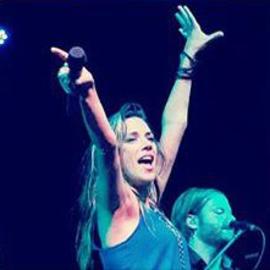 recently they hosted Jana Kramer from the hit television show One Tree Hill. It was perfect because the venue was packed with people trying to get closer to the stage to hear her sing her hits like "Why You Wanna" and "I Got the Boy," but no matter where you were, you had a perfect view of the stage. I know that I have already purchased my tickets to see Frankie Ballard, who has already had multiple number one radio hits like "Helluva Life" and "Sunshine and Whiskey", at the Hedges in late October.
Seeing the recent increase of country music in Athens, bigger names have begun making their way to the Classic City. Cole Swindell will be playing at The Classic Center on November 20th and Chase Rice played there on October 9th. Just a few years ago, superstars Jason Aldean and Luke Bryan held a massive concert at Sanford Stadium.  This fall, Brad Paisley makes his way to Legion Field to put on a free concert for UGA's homecoming weekend.  As the country music scene continues to grow, I am excited to see the continued transformation of the local music scene as well. 
To plan a music visit to Athens, check out http://www.visitathensga.com/events/live-music/where-to-hear-live-music/.