The Athens-Clarke Heritage Foundation has announced its fall 2016 Athens Heritage Walks series. The walks are a series of guided tours highlighting historic Athens' neighborhoods and places. Tour guides are local volunteers with a love for Athens and a special place in their hearts for their personal stomping grounds. The walks take on the interests and personalities of the guides, some of whom have expertise in architectural styles and historic trends, others who have a first-hand knowledge of the people who have inhabited their neighborhoods over the years…most of the guides bring a little of everything.
 
Athens Heritage Walks was first started in 2009 to celebrate Athens' designation as one of the National Trust for Historic Preservation's Dozen Distinctive Destinations. Since then, the Foundation has put together close to 3 dozen different guided walking tours.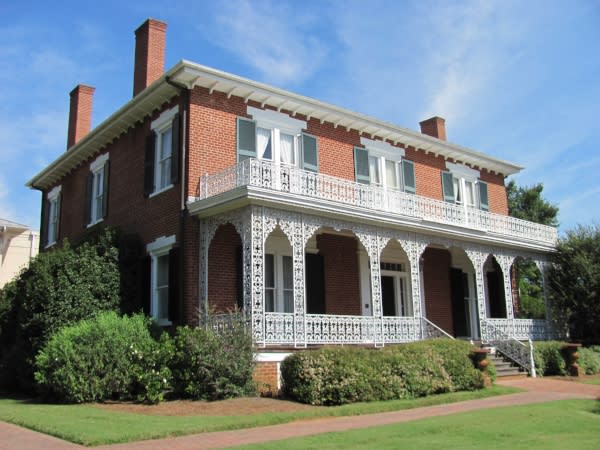 The series kicks off on Sunday, September 11th at 3:30 p.m., with the Historic Buena Vista National Register District. Kristen Morales, a Buena Vista resident, will serve as tour guide. Tour prices are $12 for ACHF members and $15 for non-members.

Historic Buena Vista National Register District
Created in 1890 as part of the Boulevard neighborhood by the Athens Park and Improvement Company, Buena Vista Heights was located just outside the original city limits and was much more working class than its "in-town" Boulevard portion. Yet its proximity to the Southern Manufacturing Company, the streetcar line, and the State Normal School brought millworkers, engineers, students and small business owners to the neighborhood. Most of the homes in Buena Vista Heights were built between 1890 and 1949, and architectural styles run the gamut from Victorian homes with gingerbread detailing to simple mill homes. The neighborhood has been home to unique ventures, such as a soda company, a neighborhood cannery and the original location of Town & Gown Players. This tour will not only teach you more about the distinct blue-collar ventures and residents of this neighborhood, but also highlight the lives of some original residents, reveal stories from older residents about what life was like before the roads were paved, and give you a feel for what life was like "living in the county" in the first decades of the 1900s.
 
2016 Athens Heritage Walks Tour Schedule:
 
 
Sunday, September 11, at 3:30 PM
Historic Buena Vista National Register District w/ Kristen Morales
 
Sunday, October 9, at 3:00 PM
Pulaski Heights Historic Neighborhood w/ David Bryant
 
Saturday, November 5, at 10:00 AM
Historic Oconee Hill Cemetery National Register District w/ Charlotte Thomas Marshall
 
Sunday, November 13 at 2:00 PM
Historic Cobbham National Register District w/ Gwen O'Looney
  
For information on tours and to print an order form, visit http://achfonline.org/heritage-walks/.
To make an online reservation, go to http://athensclarkeheritagefoundation.bigcartel.com/.