Before Weaver D's became internationally known as a mecca for alternative-rock lovers, it was simply a place to get great soul food in Athens.Owner Dexter Weaver kept customers happy with plates of crispy fried chicken, mac and cheese and sweet cornbread, all served up with an upbeat-exclamation of "Automatic!" 
Everything changed for Weaver when Michael Stipe, lead singer of Athens-born rock band R.E.M., asked Weaver for permission to use his iconic slogan, "Automatic for the People."
"My slogan was a local slogan and it was catchy, and R.E.M. tries to spotlight Athens when they're doing things," Weaver said. 
Weaver gave his permission to use the phrase, and the rest is the stuff of music legends. 
The album put Weaver D's on the map and attracted R.E.M. fans from all over the world to Athens to visit the restaurant that was loved by their favorite band. 
"When the album first came out, we sent 300 T-shirts to Germany, and some to Spain and Portugal," Weaver said.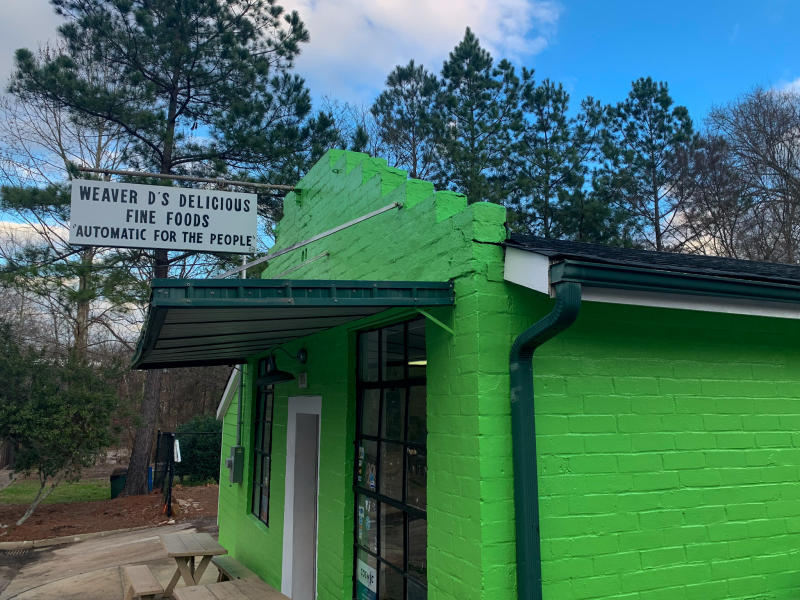 Weaver D's is located at 1016 E Broad St. in Athens. 
Weaver also attended the 1994 Grammy Awards with the band, an experience he called "life-changing."
"When I came back, I didn't want to be back, I wanted to be back in New York," Weaver said. "It was a really life-changing experience, being among all the stars. All the singers you've known all your life were there." 
Besides keeping the restaurant up and running, Weaver wrote a part-cookbook, part-autobiography called "Automatic Y'all: Weaver D's Guide to the Soul," and has maintained a catering side to his business, providing food for local weddings, family reunions and more.  
Around 2012, the fate of the restaurant was in question as Weaver D's nearly had to go into foreclosure. But as a testament to how much the restaurant means to the Athens community and people all over the world, people rallied around Weaver, donating money and getting the word out that the restaurant was in jeopardy. The efforts were enough to keep Weaver D's from closing and keep the restaurant thriving as a culinary and musical landmark. 
"They rallied behind me, and I thank God for that," Weaver said. 
Weaver D's is also a can't-miss stop on the self-guided Athens Music History Tour. The tour leads to other significant locations that R.E.M. fans enjoy checking out, including the Oconee Street steeple from the church where the band played its first gig. 
Although he grew up in Baltimore, Weaver is originally from Athens and considers it his hometown. Now 65 years old, Weaver said he will spend his "golden years" in Athens, but that whenever he meets people, they always try to get him to move to their hometown.
"It's hard to find cooks that can cook with the true meaning of food," Weaver said.
Be sure to stop by Weaver D's on your next visit to Athens and check out some of Weaver's other favorite spots around town which are listed below.
Favorite Five
Restaurant:
Bar:
Music venue:
Things to do around Athens:
Sightseeing of the historic landmarks
Meal:
Dexter Weaver's Favorite Five