Akademia Brewing Company is an excellent new Brewpub located on the west side of Athens, GA, serving craft beer and delicious food to go along with it. Rooted in Athens history, owners Matt Casey and Morgan Wireman have truly created something special here that you won't want to miss out on. Akademia offers a casual atmosphere to enjoy craft brews, interesting food inspired from all over the world, and a fun environment to meet with friends and family. 
Meet Matt Casey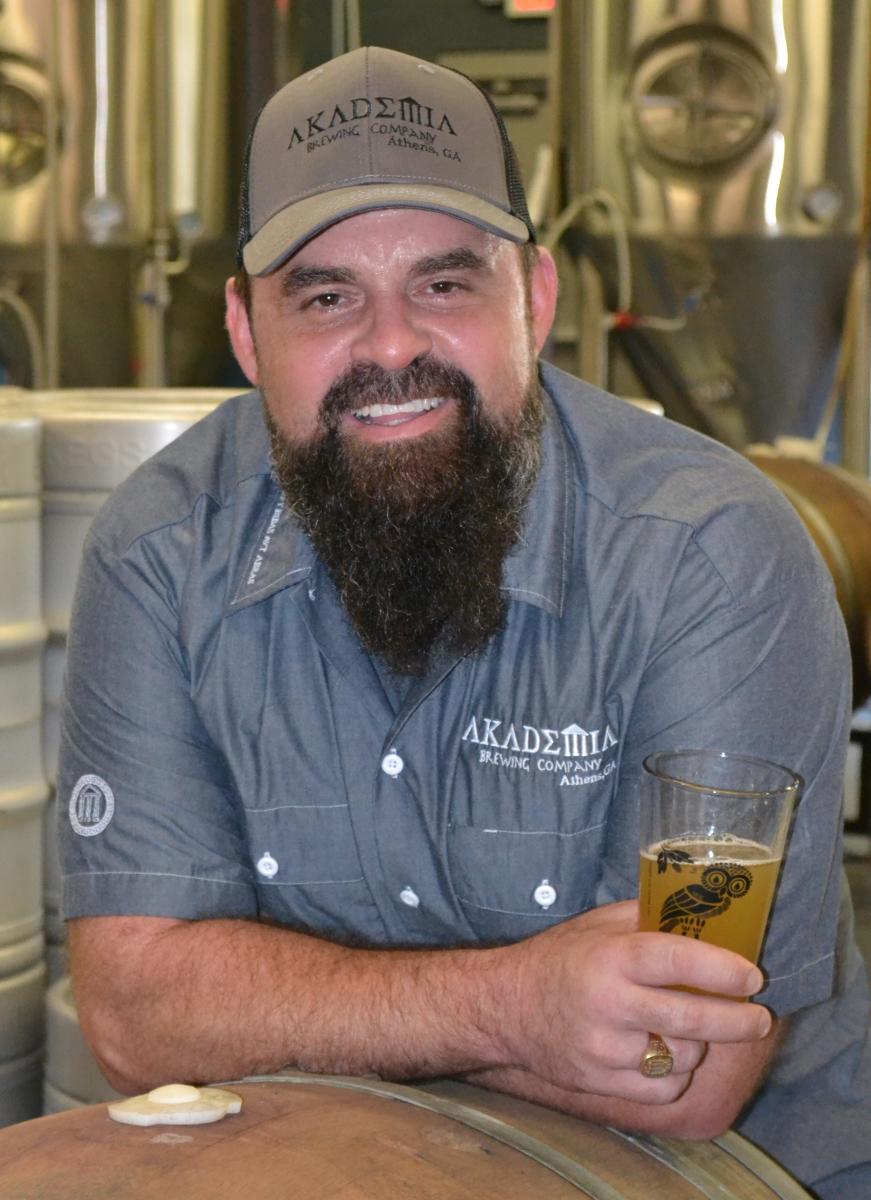 Matt Casey is the co-owner of the new Akademia Brewing Company, which opened in October 2017. During his time in Athens at The University of Georgia, Matt discovered his passion for beer and his love for Athens. During his time in the corporate world, Matt was given the opportunity to travel all over the world, where he was able to try countless beers of various styles, where he began to incorporate into them into his own brewing style. Matt soon realized his calling to meld his passions and open a brewpub. After 5 years of researching, looking for the perfect space, and finding his brew partner Morgan Wireman, all their hard work came together. Akademia Brewing Company, located on the West Side of Athens, opened its doors to immediate success and they are only getting better and better.
The Idea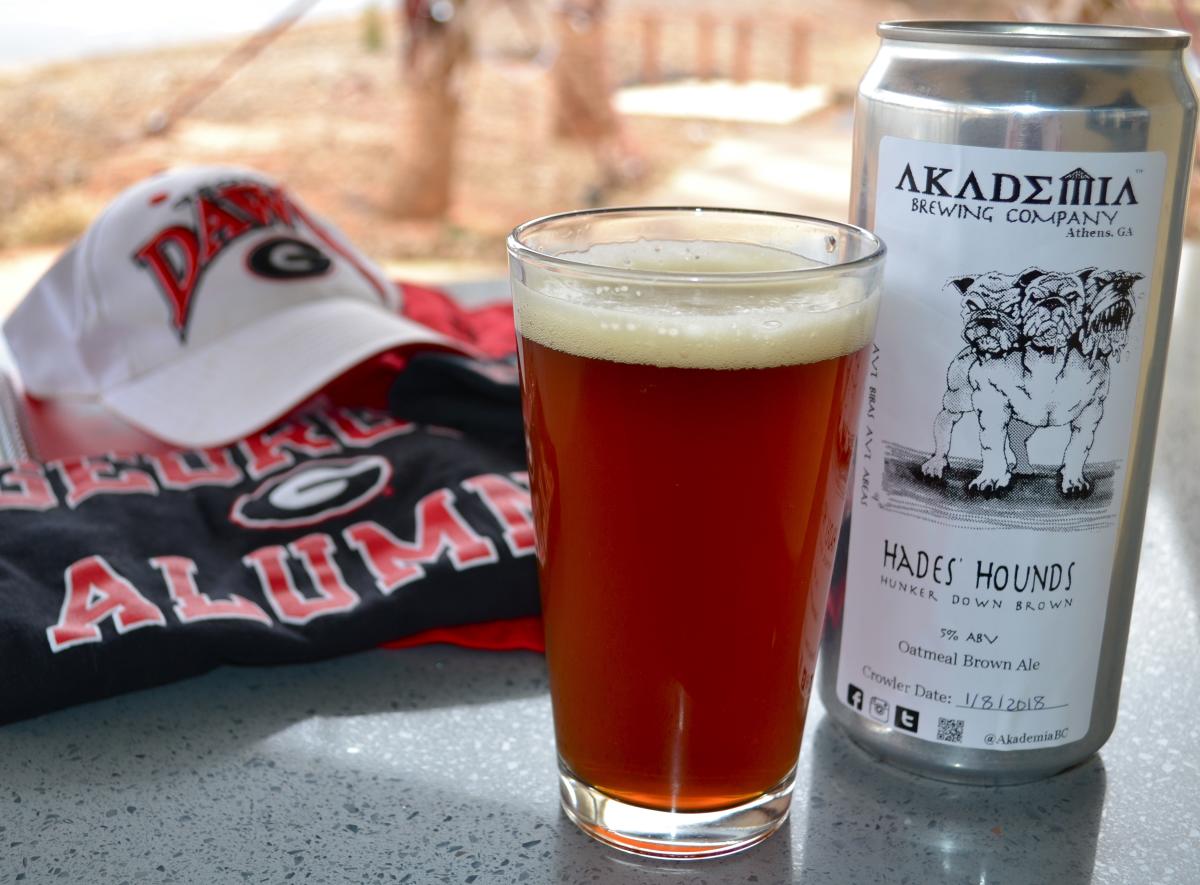 Matt chose the name Akademia as an homage to the Greek roots of Athens, as well as the rich educational heritage of The University of Georgia. Each of the beers incorporate this theme, with names like Extra Credit, High IQ, and Hoprodesiac. The brewpub dining room wall has a giant ancient Greek inspired mural, which shows the entire brewing process, from the raw wheat and barley all the way to packaging.
Matt knew that Athens is a great location for a brewery, and turned down other opportunities elsewhere because of his love of Athens community. He said he loves that Athens is an "eclectic melting pot of arts and music and of course, with an outstanding beer and food scene." His hope is that Athens will grow to become an amazing craft beer destination, similar to the cities of Asheville and Savannah, and plans to make sure that Akademia is part of that success.
About Akademia
Unique from the other breweries in town is the fact that Akademia is a Brewpub. They pride themselves on making consistent craft beers with a twist and perfectly complemented menu offerings, definitely going beyond your typical "bar food." Matt has said that being a brewpub offers a competitive edge because "customers are able to stay longer and develop connections with the staff. We are able to get their feedback, plus ideas about their food and brews so everyone is satisfied."
Every detail is extremely well thought-out, from the beer to the menu to the decor. Their housemade sauces incorporate their own brews and are designed to complement both their food and beer. For the decor, almost everything is handmade by local artists including the tables, light fixtures, bar and an elaborate mural on the wall. Reclaimed beer barrels are used for the bases of the tables and overhead lighting, providing the feel of a traditional brewery with the added ambience of a restaurant. You can't miss the giant stainless steel tanks behind the bar, where the beer is dispensed directly. Talk about getting it straight from the source!
The Food and Beer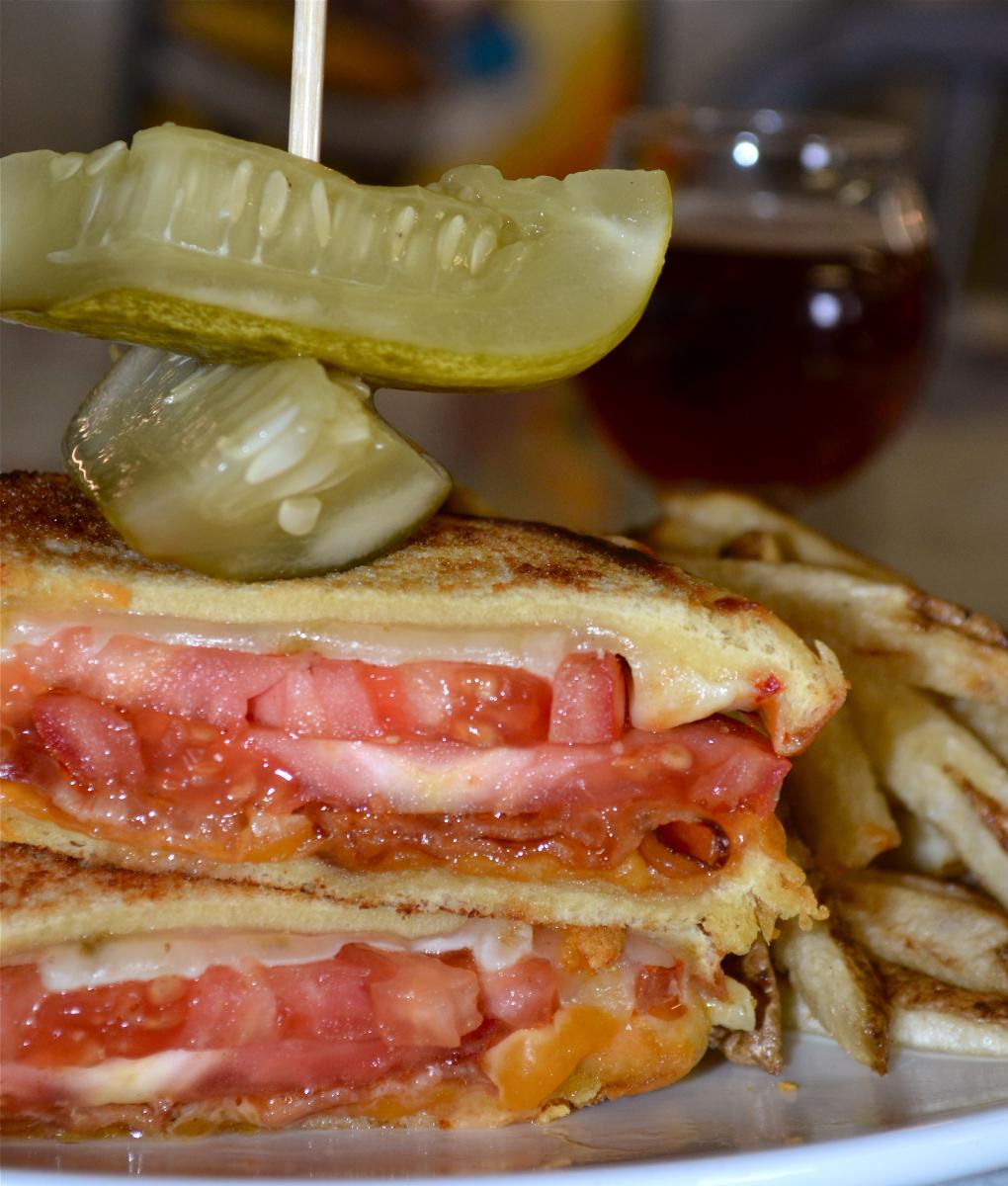 When asked about his favorite part of the brewing process, Matt immediately said, "The Creativity." Although Akademia's brewery is small, their 10 barrel system allows them to brew many small batches of unique beers. They have already been able to brew almost 40 different recipes in their first few months of operation, but stay focused on quality over quantity. They serve all different types of beer from sours to IPAs to stouts so you are sure to have something that will satisfy your craving.
Akademia's brews are inspired by traditional German styles, which makes them stand out from other breweries. They offer tasting flights, which allows you to try all different styles before ordering a pint, and crowlers to take home. 
Who knows? You may find your new favorite. A small list of wine and other spirits are available as well. 
The Future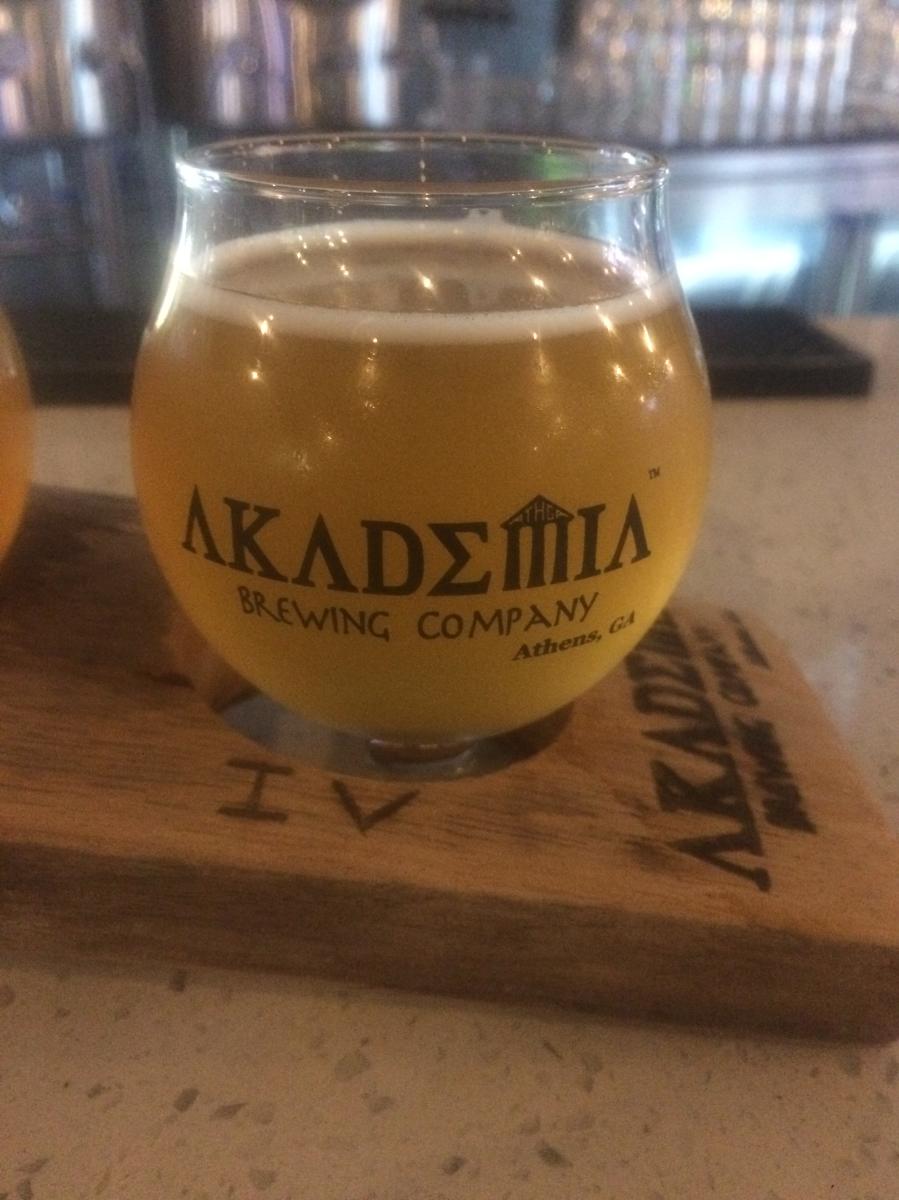 Having recently signed with Distributor Modern Hops, Akademia is working on distributing all across the state of Georgia. Also in the works is finishing their outdoor patio area that will be perfect for customers to enjoy the warm Georgia weather. Akademia is also working to build out an event space for private weddings, dinners, and parties. In true Athens style, there is live music on Thursday nights, with hopes to continue to grow.
Currently, Akademia Brewing Company is focused on serving great beer and food to the Athens community and looking to grow. From the special brews to the yummy food, this brewpub is a great addition to the city of Athens. Stop by with friends or family to enjoy great food and great beer in a fun and relaxing environment. For information about Akademia, visit their website. 
All photo credits: Dallas Duncan, Akademia Brewing Company