Next in our series of profiles of Athenians who contribute to our town's creative energy:
Timi Conley is one of Athens' favorite musical talents, as well as visual artist and "Master of Ceremonies" for Athens' annual Halloween blowout, the Wild Rumpus. Famous for his incredible guitar skills and harmonious vocals, Timi is guaranteed to rock the stage and share his highly-contagious energy with any crowd.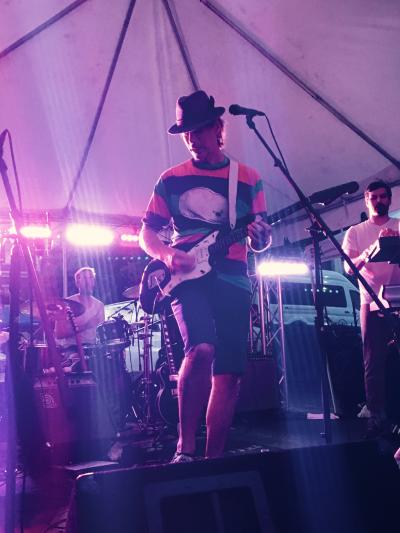 Meet Timi Conley
Growing up as a kid, Timi constantly found himself getting into trouble.
"I was a hyper-active, trouble-making kid, but my parents were good at getting me into the right things," says Timi.
Whether it was guitar, singing, or visual arts, Timi was consistently supported and encouraged by his parents to put his energy into multiple creative platforms. This artistic drive didn't end as a child, but followed him to the University of Massachusetts where he received a degree in oil painting and "partying." Even though Timi was a well-rounded artist and loved creating artwork, something pulled him to follow a different path and to pursue his true passion: music.
It was then that Timi packed up everything he owned, put it on top of his "rust-bucket car," and headed down to the Classic City to make a name for himself in the world of music.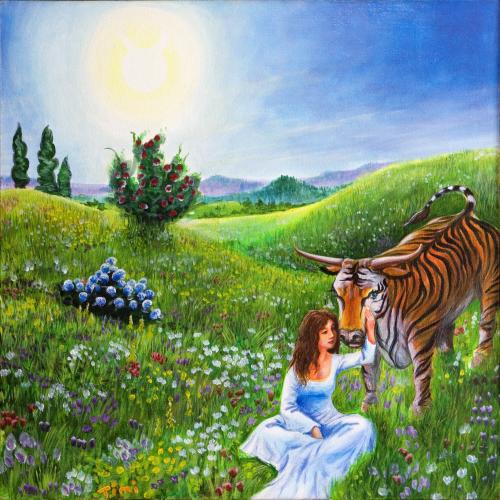 "Astrological Sign Taurus" by Timi Conley

After starting off (and spending all his money), Timi eventually became the self-made musician he is today. Taking part in numerous amounts of diverse musical projects, Timi has covered events ranging from favorite Athens' venues like the Georgia Theatre, all the way to Electric Forest. 
"I get my music inspiration from anywhere really." says Timi, "My brain puts things on repeat and turns it into something else." 
This inspiration, along with the love for his band serves as one of many musical influences for Timi. The particular sound, psyche, and personality of each band member serves as an inspiration for Timi's music, and encourages his performances on and off the stage. Sharing that energy with the bandmates, and especially the crowd,  is one of Timi's favorite parts of being on stage. 
"When you're up there, it's like you're experiencing the sound waves," says Timi. "Your body really feels it."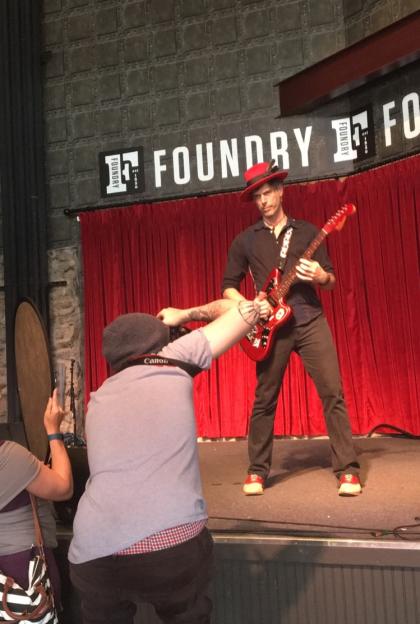 Check out a show!
Whether you've seen him perform shows such as Athfest or would like to see him in the future, Timi loves hanging around his favorite Classic City! After years of going on tour, Timi would now rather stay in Athens and conserve the oil and gasoline it would take to run a tour bus. Being a true environmentalist, Timi prioritizes clean air and clean water, and will often be seen biking around downtown Athens. 
One of Athens' annual events where you'll be guaranteed to see Timi is an event of his own creation, the Wild Rumpus. This Halloween celebration started in 2009 and was inspired by the spirit of Burning Man, the Oregon Country Fair, and Timi's many Halloween parties in college. What started out as a small gesture to bring some attention to a new album turned into one of Athens' favorite street parades and spectacles. 
"I had just put an album out and was trying to spread the word." says Timi, "I had made a Facebook event that said 'Halloween Parade...here are the details' and I was honestly shocked by the outcome." 
Eight years later, the Wild Rumpus still continues to rock the streets of Athens. 
"My favorite part of the Wild Rumpus is the involvement." says Timi, "It's not an act and an audience...everybody's in."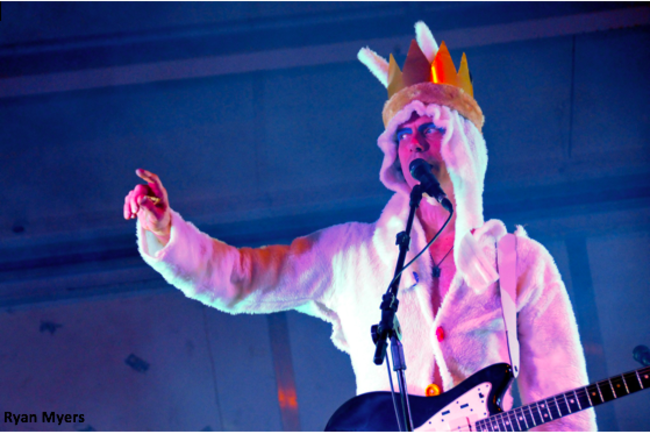 "Athens is a place where you can be yourself with amazing friends and tons of color and creativity…and it happends to be my home" - Timi Conley
Timi's advice for a visit to Athens!
- Come for Halloween if you can! The Wild Rumpus is a night to remember (October 28-29, 2016) 
- Get a room at one of the awesome Athens hotels (Especially the Graduate or Hotel Indigo)
- Grab a local coffee at Jittery Joe's or Hendershots
- Last some local food at a local favorite! Try: 
              - 5&10
              - The Grit
              - or Depalmas
- Have a drink at Flicker Theatre and Bar or Manhattan
- Catch a show at almost any local venue! A couple favorites are:
              - the 40 Watt,               -
              - and Iron Factory!
- See a show or take a class at Canopy Aerial Dance Studio
- Visit the Tree That Owns Itself
- Wander and explore downtown Athens and Normaltown
- Talk to the locals! They're awesome. 
"It's all about the local!" -Timi Conley
Want to know more about Timi Conley? Check out new music, upcoming shows, and so much more on his website!