The weekend is finally here! A weekend getaway to Athens,GA is the perfect solution for "de-stressing" after a long week. Athens has so many exciting festivals and events taking place.

With an array of festivals, entertaining performances, sporting events, and even more for the entire family, we know you will have an amazing weekend in Athens, GA! Here are a few ideas to mark down on your calendar.


This event is perfect for all of the garden enthusiasts! The State Botanical Garden of Georgia, The UGA Horticulture Club and The Trial Gardens at UGA have combined their Spring plant sales to create '

Plantapalooza

.' Gardeners are expected to travel to Athens from throughout the state to attend! There will be a wide array of garden plants  available at each location, combined with horticulturists, volunteers and Master Gardeners to help you with any plant selections.  There will be coffee and light snacks sold at the two gardens, and admission is free for all plant sales! Don't miss out on this amazing opportunity! This event will take place on Saturday, April 14, from 8:00 a.m. to 2:00 p.m. For more information about the gardens and their locations visit

here

.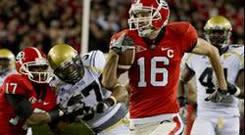 Georgia Football is finally back in action! Come out and get a preview of the great things that lay ahead for the 2012 football season. The

G Day

 game annually features the Bulldog team split into the Red and Black squads. Come out in your red and black and cheer on your Bulldogs at Sanford Stadium. Kickoff will be at 3:00 p.m.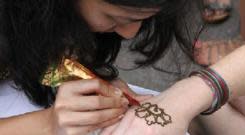 Bring the entire family out for this exciting and culture-filled festival! The UGA International Street Festival features cultural displays, traditional costumes, dances, and international bands. 

International and multinational groups will perform and host colorful displays from around the world. A children's corner will allow young guests to participate in a variety of fun activities 

such as coloring international paper dolls, creating their own flags, crafting African necklaces and much more. This festival will be held this Saturday in College Square of Downtown Athens,GA from noon-5:00 p.m. There is no admission charge for this event, so make sure you come and check it out!
These are just a few of the many exciting events taking place this weekend. With spring in full bloom, festivals and events are endless in Athens,GA. Here are a few more ideas that we know you will love:
Friday:

Canopy Studio Aerial Dance presents: Evolve. This exciting performance 
will feature newly invented apparatus, flying cubes, mini tramp, double vertical pole and even roller skates, in addition to trapeze, lyra, and fabrics. This show will touch on Canopy's history and celebrate what is to come! This event will take place on Friday at the Canopy Studio at 8:00 p.m.
Saturday:  Terrapin Beer Co. 10th Anniversary Carnival.  

Come out for a fun filled afternoon and celebrate 10 years of Terrapin Beer! Terrapin will be raising money for charity through several fun activities including a beer filled dunk-tank, carnival snacks, and a "tattoo parlor" among other surprises. There will be 10 casks, a barrel aged beer tent and a very special anniversary ale! This event is one you should not miss! The carnival will be on Saturday from 4:30-8:30 p.m. at the Terrapin Brewery. 

Sunday: 17th Annual Classic City Brew Fest. 

Come out and experience one of the Southeast's favorite beer events. There will be live music, and over 250 of the best beers from around the planet. All proceeds from this event will benefit the Athens Area Humane Society. This event will take place on Sunday from 2:30-6:00 p.m. at The Melting Point. 
Hopefully you have read something that you are looking forward to! To complete your weekend getaway, check out all of the available hotels and restaurants

here

. Also, b
e sure to check out our
 

Visit Athens, GA

 
calendar
 for a full list of even more events and activities! 
To stay in the know about what's coming up in Athens, join our mailing list!
What Spring time festivals and events are you looking forward to?