How are everyone's holidays so far? Great? We certainly hope so! This season, Athens has been bustling with activity and this weekend is especially busy! Our Artist Markets are in full swing, along with some wonderful theater events to transport you to holidays past. Enjoy your weekend and enjoy Athens, Georgia!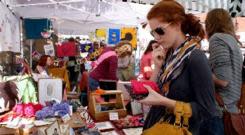 We bet you'll be able to knock out all your holiday shopping at great local markets this weekend in Athens! Stop by the Indie South Fair, located behind Ben's Bikes on Broad Street on Saturday. The Athens Artist Market will be open for your gifting pleasure Saturday and Sunday at the Classic Center with over 75 artists from the Athens area! For a list of more great fairs leading up to the holidays, look at our previous blog post!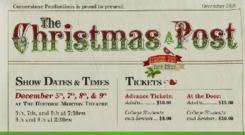 The Saturday Evening Post comes to life this weekend in this family-friendly play based on the beloved paintings of Norman Rockwell. Enjoy four shows at the Morton Theatre this weekend: Friday & Saturday at 7:30 p.m. and Saturday & Sunday at 2 p.m.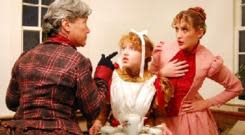 Travel back in time for the 4th Annual Holiday Spirits Museum Mile Tour! The two-hour guided tour will be an 
evening of theater, music and delicious fun while learning the history of the Athens House Museums! Check out our blog post for more information about this fantastic Heritage event!
Want a complete list of all upcoming activities and goings-on in Athens?  Explore our event calendar at 
Visit Athens, Georgia
. Join the 
mailing list
 to stay in the loop about exciting events going on in the Classic City!