Looking for something to do in Athens, Georgia this weekend? After hunkering down for the coldest weather in decades, you'll want to get out  and about in Athens this weekend! It's family day at GMOA, plus UGA basketball takes the court as well as plenty of opportunities to sample our arts & music scenes!  You'll be warm and dry at all these indoor activities!
~~~~~~~~~~~~~~~~~~~~~~~~~~~~~~~~~~~~~~~~~~~~~~~~~~~~~~~~~~~~~~~~~~~~~~~~~~~~~~~~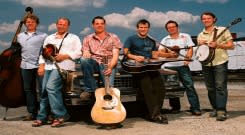 It's a great weekend for live music in Athens. Hometown favorite Lera
Lynn is back from Nashville and performing at the Melting Point.  The Infamous Stringdusters appear with The
Packway Handle Band and Darnell Boys at the Georgia Theatre. The 40 Watt's lineup includes Big Morgan, Wieuca, Padre, & Evan Tyor. And Crosby, Stills, Nash & Young tibute band Deja Vu is at The Melting Point.
Learn More»
~~~~~~~~~~~~~~~~~~~~~~~~~~~~~~~~~~~~~~~~~~~~~~~~~~~~~~~~~~~~~~~~~~~~~~~~~~~~~~~~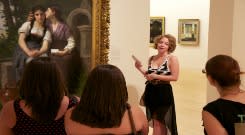 Family Day at GMOA: Marvelous Medallions
Saturday 10 a.m. - 12 noon
Visit the exhibition "The Material of Culture: Renaissance Medals and Textiles from
the Ulrich A. Middeldorf Collection" for inspiration before making your own medal
portrait in the Michael and Mary Erlanger Studio Classroom.

Learn More»
~~~~~~~~~~~~~~~~~~~~~~~~~~~~~~~~~~~~~~~~~~~~~~~~~~~~~~~~~~~~~~~~~~~~~~~~~~~~~~~~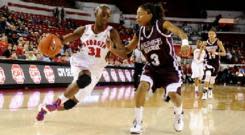 UGA Men's and Women's Basketball
Saturday 4 p.m.; Sunday 2 p.m.
The men's and women's basketball teams are home this weekend for SEC action! The
men take on Alabama at 4 p.m. Saturday, and the women face Texas A & M on Sunday
at 2 p.m. Free t-shirts both days for early arrivals and lots of fun & family activities
for all.
Stegeman Coliseum
Learn More»

~~~~~~~~~~~~~~~~~~~~~~~~~~~~~~~~~~~~~~~~~~~~~~~~~~~~~~~~~~~~~~~~~~~~~~~~~~~~~~~~
Other Events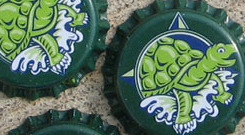 ~~~~~~~~~~~~~~~~~~~~~~~~~~~~~~~~~~~~~~~~~~~~~~~~~~~~~~~~~~~~~~~~~~~~~~~~~~~~~~~~