Another weekend is upon us in the Classic City, and like always, there's plenty of activities to keep the family occupied! Take advantage of one of the last weekends that
Athens, Georgia
has plenty of room to move around before all of the students return. Head to Athens for live music, free tours of Terrapin Brewery, a real-life "Where's Waldo?" hunt, a pool party, and more!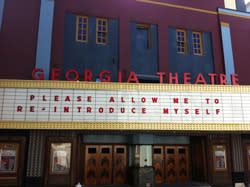 Kick off your weekend on the
Georgia Theatre
Rooftop with an energetic performance by Jubee and the Morning After, a local Athens band full of soul and spunk, followed by the headlining band, Stokeswood, who got together in Atlanta, GA and coined the phrase "Low-Endie" rock to describe their layered mixture of pumping synths, powerful vocals, and irresistible dance vibe. Best of all, the whole show is free of charge, and if you get hungry,
The Branded Butcher
 
serves their food on the Rooftop! Music starts at 11 p.m., and this is a 21+ show.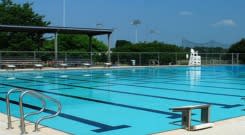 This Saturday from 7 - 8:30 p.m., Bishop Park is celebrating the 43rd anniversary of Neil Armstrong landing on the moon with a night of swimming and fun activities at the Bishop Park Pool. This free event is open to all ages, and everyone will enjoy the nights arts, crafts, music, and astronomy activities! Wrap up the night's festivities with a free Moonpie dessert and Tang (the beverage of astronauts). 
Splashdown at Bishop Park Pool
 is going to be a blast for the whole family, so plan your weekend accordingly!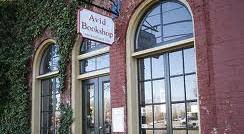 Fulfill a childhood dream by making the "Where's Waldo?" game come to life this month. 
Where's Waldo in ATH?
 is a month-long competition to find the 25 Waldos hiding in 25 local Athens businesses.
Avid Bookshop
is hosting this game and is offering coupons when you find 8 Waldos, and even better prizes when you find 16 of them! The winners will be drawn at the party on July 31st at Avid Bookshop. Additionally, you'll be supporting your local Athens businesses and local economy, so download you Waldo 'passport' from
Avid Bookshop's website
today!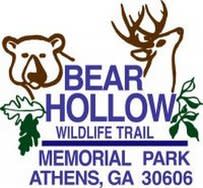 This is a great weekend to check out 
Bear Hollow Zoo and Exhibit Hall
! Located in Memorial Park in Athens, Bear Hollow Zoo invites you and the family to observe some unique wildlife such as black bears, bobcats, white-tailed deer, owls, and more along the wildlife trail seven days a week between the hours of 9 a.m. and 5 p.m. Saturdays are special at the zoo because the exhibit hall is open, which features projects for you and the kids and live animals that you can see and even touch from 1 - 4 p.m.! You'll also get to learn about the zoo animals' stories and how the staff take care of them. It's fun and educational for visitors of all ages! 
Terrapin Beer Co. Free Tastings & Tours
 is always a great idea on any Wednesday, Thursday, Friday, or Saturday. This weekend, though, the deal has been sweetened, and you'll get to try Athens' first food truck, Street Cafe Food Truck, at Terrapin's tours on Friday and Saturday evenings! The truck serves food full of flavors from around the world. As usual, a $10 beer souvenir glass grants you eight tickets that are each redeemable for a 4 oz. pour of your choice of Terrapin's fine beers (for those ages 21+). Bring your family, friends, and/or four-legged leashed companion and enjoy outdoor live music, good beer, lawn games, and a delicious meal this Friday and Saturday from 5:30 - 7:30 p.m.!
Athenians and visitors have been loving 
Summer Water Rentals
 and 
Friday Night Paddles
 at 
Sandy Creek Park
 lately; if you haven't tried it, this weekend is your chance! Visitors ages 12+ who complete registration and payment by calling 706-613-3631 before 5 p.m. on Friday will get to enjoy Sandy Creek Park's Lake Chapman under the moonlight atop a canoe, kayak, or paddle board from 8:30 - 10:30 p.m. during
Friday Night Paddles
! The equipment can also be rented from 1 - 5 p.m. on Saturdays and Sundays with Sandy Creek Park's
Summer Water Rentals
program. Make this weekend fun, healthy, and full of beautiful outdoor scenery at Lake Chapman!
This weekend, Athens, Georgia has lots of activities for people of all ages. Take advantage of the free music and wildlife, water activities, and local beer, food, and games! For more ideas and event listings, check out our
event calendar
. Have a wonderful weekend!