This weekend in Athens is jam-packed with lots of fun events! There are several special events we think are really worth checking out, so clear your weekend calendar and head over to Athens!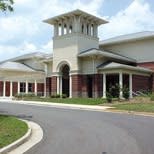 Thursday: At 7 p.m., go to the inaugural screening for the Lyndon House Speakeasy Movie Club, where the legendary film Koyaanisqatsi will be presented in the LHAC Community Room. There is no admission charge, and refreshments will be available! This is the first of many films to be shown at the Lyndon House, so be sure to be there for this awesome, free event! There are also concerts going on at Go Bar, Caledonia, and Farm 255.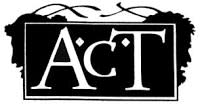 Friday: The Town and Gown Players bring Carousel, a Rogers and Hammerstein classic and Time magazine's Best Musical of the 20th century, to the Classic City this weekend! Come to the Athens Community Theater on Friday at 8 p.m. to enjoy a night of theatric fun! There is also a great show at the Melting Point on Friday, Sensational Sounds of Motown, so head on over there at 9 p.m. for some classic Motown beats. Tickets are only $12, so splurge on an appetizer and cocktail while you listen!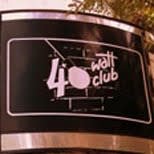 Saturday: The FIFA World Cup starts Saturday, so be sure you get up early, go to the Farmers Market, then head to a watering hole to watch the World Cup games! Games start at 10 a.m., and team USA takes on England at 8:30 p.m. I recommend going to either Farm 255, the Globe or Royal Peasant in Five Points to cheer our team on, but beware that places are sure to be full of plenty of rowdy football fans! If you're not into soccer, be sure not to miss The Carolina Chocolate Drops live at the 40 Watt at 9 p.m.! The young string band plays in the centuries-old Piedmont banjo and fiddle musical tradition, and has been nominated for the Americana Music Award for Duo or Group of the Year. Tickets are $15 in advance, $20 on the day of the show. You can't beat a venue like the 40 Watt, so it's sure to be a great show.

If these suggestions can't suffice, visit our calendar of events to see what else is going on this weekend!