The weekend of AthFest is here! This event is Athens, Georgia's most exciting music and arts festival. Enjoy a weekend packed full of great live music, food, arts & crafts, and more. We're certain you and your family will have a blast hanging out in Athens this weekend!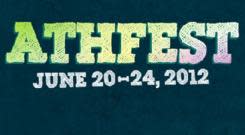 It's that time of year again! Starting Wednesday, June 20 and lasting until Sunday, June 24,
AthFest
is Athens, GA's biggest music and arts event. Experience over 150 bands on three different outdoor stages, as well as in Athens' famous music venues and clubs. Outdoor stage headliners include Atlas Sound, Reptar, Elf Power, The Glands, Yacht Rock Revue, and many more! Original art, music, local film screenings, and KidsFest activities provide entertainment for all ages. Shows on all outdoor stages are free, and wristbands for access to all club crawl shows are $20. Don't miss out on this great weekend event that the Southeast Tourism Society has named a Top 20 Event for the region!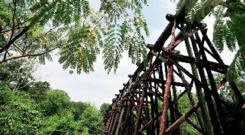 The Athens Welcome Center and Classic City Tours will host Music History Tours of Athens, GA during AthFest. This year's tours will include a variety of walking and bus tours. Come out Friday evening at 5:30 p.m. for a 90-minute downtown walking tour that will include insider stops and sound checks at famous venues. Saturday morning at 10:30 a.m. will be a 90-minute downtown walking tour, followed by a 30-minute bus tour that includes famous sites like Nuci's Space, Murmur Testle, and Weaver D's. Join in on Sunday morning at 10:30 a.m. for a bus tour covering broader music history spots and step-off points around Athens. The cost of a tour is $15 a person. Don't miss out on the opportunity to learn about Athens, Georgia's rich musical history!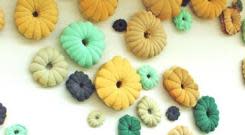 This is the last weekend to enjoy the
Upcycle Exhibit at Athica
! The Athens Institute for Contemporary Art, Inc., in collaboration with the Athens-Clarke County Recycling Division and Keep Athens-Clarke County Beautiful have created this special exhibit that features art made from material that otherwise would have been thrown away, destined for a landfill, or even worse, for toxic pollution. Come enjoy the last weekend of this exhibit's uniquely creative art. Upcycle is open to viewers on Wednesdays from 9:30 a.m.-3:30 p.m., Thursdays from 1-9 p.m., and Fridays through Sundays from 1-6 p.m., as well as by appointment.
Hopefully you've found a great way to get out and enjoy Athens, GA this weekend! For even more fun and exciting events, be sure to check out the Visit Athens, GA calendar! Happy AthFest everyone!
To stay in the know about what's coming up in Athens, join our mailing list!