The month of October has flown by and its last weekend is already approaching. Athens, Georgia has all you could ever need to soak up the last days before November. Halloween festivities will be in full swing this weekend.  If you're looking to drink at historic pubs, experience all the local arts, or join the wildest Halloween party in all of Georgia, there's no excuse to sit at home this weekend. Come visit the Classic City and experience a weekend you're sure to never forget!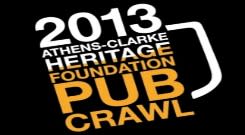 This Friday, the
Athens Clarke Heritage Foundation
will hold the
4th Annual Historic Pub Crawl
.  The Pub Crawl is the perfect opportunity to check out Athens' renowned hot spots. Even club veterans will learn new details and behind the scenes stories from their favorites.  Crawlers will visit several local and historic watering holes. They'll also enjoy a sample of Terrapin beer at each stop, as well as receiving samples of appetizers, a custom Pub Crawl t-shirt, and a downtown parking voucher. The crawl lasts from 6 - 10 p.m. and space is limited so make your reservations now to ensure a spot!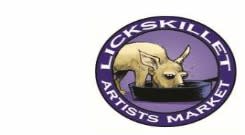 Summer may be long gone, but festival season is ripe for the picking! This Saturday from 10 a.m. - 4 p.m., come out to
Lyndon House Arts Center
for the
Lickskillet Artists Market
. This unique indoor/outdoor festival will host more than 50 artist booths, including hands-on activities perfect for families and performances by several local musicians. There will also be tours of the
Ware-Lyndon House
, live art demonstrations by area-artists, and food vendors. The market will take place rain or shine; plus it's FREE and open to all ages so there's really no reason not to come check it out!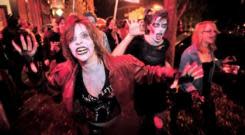 It's finally here! The Halloween event of the year, the
Wild Rumpus Parade
, is this Saturday at 7 p.m. Come express your inner creative spirit by dressing up in costume and marching solo or in a themed brigade. Along with the traditional mayhem in the streets, this year will be bringing all new features such as an outdoor stage from 8 - 9 p.m. and all sorts of daytime activities for the kids i.e. a Monster Mash rock show from 2 - 4 p.m., Halloween crafts, a Haunted House, and more! Athens' craziest Halloween party all ends with a wild bash at the
40 Watt Club
at 9 p.m., featuring performances by several local musicians. This event isn't for the faint at heart, so this Saturday be ready to get WILD! For more information, such as the parade route or schedule details, check out
www.wildrumpus.org
.
There's so much going on this weekend in Athens, Georgia that you're not going to want to miss out on! For a complete list of events and activities, check out the Athens CVB
events calendar
. Have a fun and safe weekend!