Autumn is almost here in Athens, Georgia! If you're heading to the Classic City this weekend, get ready to enjoy your last weekend of summer with some fun events! The 21st annual Insect-ival is coming on Saturday, not to mention so is UGA football, and so much more! If you're looking for something fun to do this weekend, look no further! Athens, Georgia has all you need to celebrate the end of Summer and kick-off fall just right!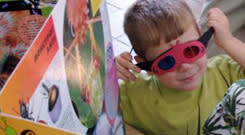 This Saturday marks the
21st Annual Insect-ival
at the
Sate Botanical Gardens of Georgia
. This is the perfect family festival, so bring the kids and get closer than ever before to all sorts of creepy-crawlies! There will be roach and beetle races, discovery stations, a puppet show and, of course, lots of live insects! You're also not going to want to miss the live butterfly release at 11 a.m.; the image of dozens of butterflies flapping their wings above your head is one your kids will never forget! Click
here
 for more information!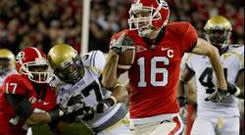 The UGA Bulldogs are taking on the North Texas Mean Green
this Saturday
at Sanford Stadium! The Dawgs are coming off a bye week after their big win against South Carolina two weeks ago, so they should be fully rested and ready to take another win. If you've never experienced a Saturday in Athens on football game days, then you don't know what you're missing! And if you have, then you know that there is nothing comparable to spending the day with nearly 100,000 of your closest friends cheering on the Dawgs to a victory! Come out to Sanford Stadium this Saturday for the 12:21 p.m. kickoff! For everything else you need to know about UGA Football in Athens, click
here
!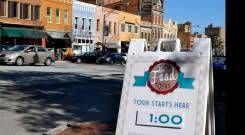 After you've been celebrating the Dawgs' victory over North Texas,
Bloody Mary Athens Food Tours
is the perfect way to cure the post-game hangover! The tour includes stops at four favorite Downtown Bloody Mary locations with food - and drink- along the way.
Athens Food Tours
visits only locally owned, preferably locally sourced establishments. Bloody Mary tours are only offered the Sunday after UGA home football games, so catch one while you can. With only 5 a year, these tours sell out fast so make sure to reserve your spot well in advance! To book your tour or for more information, click
here
!
Football is finally back in Athens this weekend! With North Texas this Saturday, and a huge game against LSU after that, the Dawgs and their fans are taking over the city! Make sure to have your plans set before it's too late! For everything you need to know UGA football, including where to park, where to stay, or what to eat, check out
visitathensga.com/football
!
With so much going on this weekend in the Classic City, it's sure to be one you won't forget! With the UGA football game, the Insect-ival, and a Bloody Mary Tour through locally owned restaurants, there are so many opportunities to appreciate the uniqueness of Athens, Georgia. Get out with your friends and family, and explore this amazing city! Be safe, have fun, and GO DAWGS!