It's that time of the year again - it's almost AthFest weekend! AthFest is one of the best times to experience all that Athens has to offer, with a focus on Athens' phenomenal music and arts scene. AthFest has something to offer for everyone, with musical performances, art vendors, comedy shows, and performances and activities that are kid-friendly! Not only is AthFest weekend full of good times, but it also benefits AthFest Educates, a local nonprofit organization that focuses on promoting music and arts education for youth in the Athens community! From June 22 to June 26, Athens will be bustling with excitement and energy, so get psyched and start gearing up for this multi-day festival, because you won't want to miss it!
Wondering what's in store for AthFest weekend? Here's a breakdown of what you can expect!
AthFest Music and Arts Festival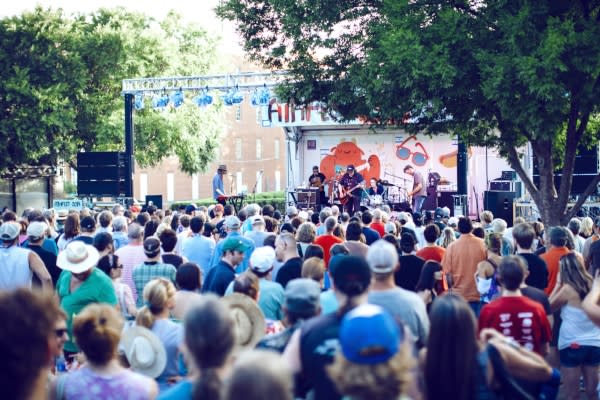 The main event all weekend is the FREE outdoor music festival and artist market, located in the heart of downtown Athens! Local musicians, including, but most definitely not limited to, Wrenn, Family & Friends, Kishi Bashi, Monsoon, Arrested Development, will perform at three different outdoor stages on Friday 5-10 p.m., Saturday 12:30-10 p.m., and Sunday from 12:30-8 p.m. The full schedule for the outdoor stages can be found here. While listening to your favorite artists and discovering new ones, you can stroll through the Artist Market, which will have more than 60 artist booths! So you can shop until you drop and enjoy the best live music Athens has to offer, all in one weekend!
AthFest Club Crawl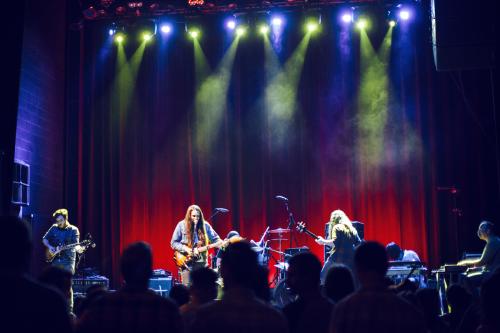 The festivities don't end after the outdoor performances are done! In fact, the night is still young! Following the outdoor performances and artist market, head to one of the designated Club Crawl venues, where exclusive shows will be hosted on Friday and Saturday night! In order to participate in the Club Crawl, you must purchase the $30 Club Crawl Wristband, which can be purchased on their website, as well as at the festival and in local spots such as Wuxtry Records, Low Yo Yo Stuff and the Georgia Theatre. The wristbands give you complete access to over a dozen Club Crawl venues, as well as discounts at AthFest affiliated events during the weekend! Some of the headliners for these shows include The Dexateens, The Black Lips, Elf Power and The Coathangers. Check out the Club Crawl schedule for more information.
KidFest at AthFest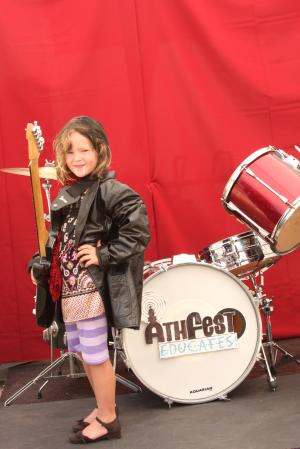 AthFest has something for people of all ages, so bring the kids along! KidsFest is a special block-long area with family-friendly musical performances and activities! KidsFest will kickoff on Friday night at 6 - 9 p.m. with the UpNext Showcase, which allows incredibly talented middle/high school performers to take over the stage! The fun doesn't stop there! Stop by on Saturday from 10:30 a.m.-5:30 p.m. and Sunday 1-5 p.m., for more performances, activities, demonstrations, and even a scavenger hunt!
LaughFest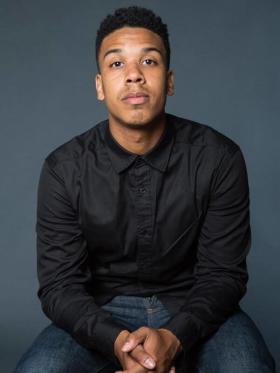 To get warmed up for the weekend festivities, head on over to LaughFest, a comedy show on Wednesday, June 22 at the Georgia Theatre starting at 8 p.m.! For 7 years, LaughFest has been serving up good laughs and good times, and it doesn't disappoint! This year's show features Rob Haze and friends David Perdue, Jason Webb and Ismael Loutfi, and is hosted by Shaunak Godkhindi. Tickets are $8 in advance and with AthFest wristband, and $10 at the door.
Athens Music History Tours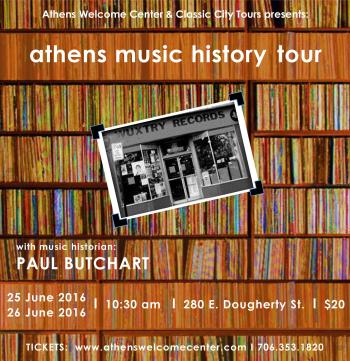 There's no doubt that the Athens music scene is one of the best, but you may be wondering where it got its musical roots. Discover more about Athens' rich musical heritage by taking one of the Athens Music History Tours! These tours will visit some of the most important music sites in Athens, including Wuxtry Records, the Steeple, Nuci's Space, the REM Trestle, and more! Tours will be held on June 25 at 10:30 a.m. and June 26 at 10:30 a.m. and should last for approximately 2 hours. Tickets are $20 per person and space is limited. You can purchase your tickets at the Athens Welcome Center or on their website. 2016 is "The Year of Georgia Music", and what better way to celebrate that than exploring and learning about one of the best music hot spots in Georgia!
Flagpole Music Awards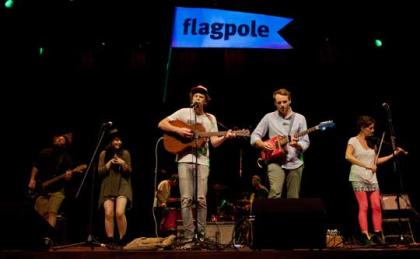 One of the best ways to celebrate local Athens music is to attend the Flagpole Music Awards! This award show will take place on Thursday, June 23 at the Morton Theatre. Athens bands and musicians will receive awards in over a dozen music categories, and there will also be live performances! Attending this event will also allow you to familiarize yourself with the artists that will be performing all weekend long and fall in love with Athens music all over again. 
Four Athens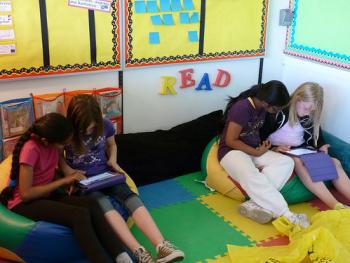 AthFest is an event that supports AthFest Educates, which works to provide high quality music and arts education for local youth! Four Athens is offering four coding workshops, focused on the intersectionality between coding, music, and the arts. Classes will be offered on June 25 at 9 a.m.-2 p.m. and 1-4 p.m., and on June 26 from 9 a.m.-noon and 1-4 p.m. These 3 hour classes are available for youth ages 8-15, and cost $50 per student. This is a unique opportunity for students to gain new skills and insights that will benefit them in so many ways! A portion of the proceeds from this event go towards AthFest Educates!
AthFest has so many things to offer, and you can experience it all! For more information, schedules and to purchase wristbands, visit athfest.com.