Summer is in full swing here in Athens, Georgia and that means it's the season for one of our backyard favorite treats- barbecue. Locally-owned barbecue is not hard to find here in Athens, so here is a guide to help you find your new favorite spot. 
White Tiger Gourmet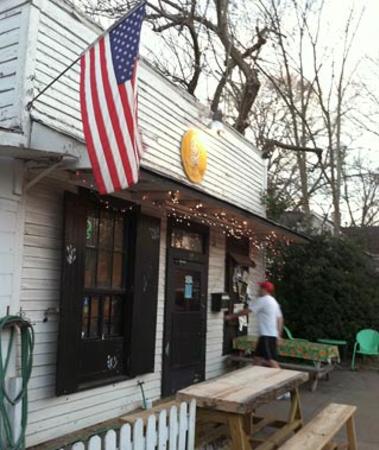 Craving BBQ, but your friends aren't sold? Suggest White Tiger Gourmet! This casual barbecue joint focuses on more than just meat- offering both gluten-free and vegan options on the menu. All the meat is smoked daily, and the restaurant strives to use locally sourced organic ingredients. The restaurant owner and chef, Ken Manring knows food. Though a Georgia native, he attended the New York Culinary Institute of America to become a Master Chef. After graduating, he toured the country before deciding to settle in Athens. He chose an over 100 year old structure in the Historic Boulevard District of Athens for the location of White Tiger. The whole space is colorful and eclectic, with bright checkered tablecloths and mismatched furniture. 
Pulaski Heights BBQ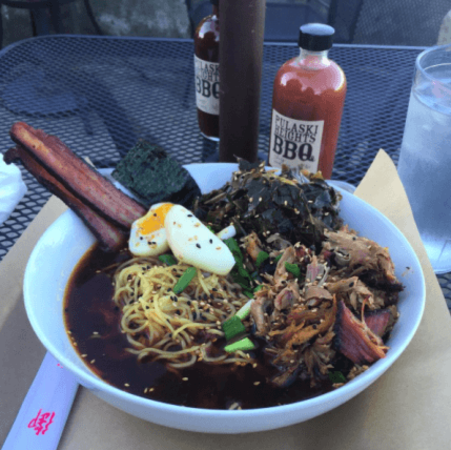 Pulaski Heights BBQ is open everyday at 11 am, but because the meats are slow smoked daily, the restaurant closes as soon as they are out. Chef Chuck Ramsey has made his mark on the Athens' food scene, working at Last Resort Grill before leaving to co-open 5&10. In 2012, Ramsey left 5&10 and started Pulaski Heights BBQ. Because of this background, Pulaski Heights takes no short-cuts in the kitchen, focusing on providing the freshest, made from scratch ingredients. Come try something different and stop in for the restaurant's Ramen Nights, every Wednesday. This unique fusion of barbecue and ramen is so good that it was featured last year on the Food Network's "New 'Cue." But no matter what day you go in, Pulaski Heights will have something to suit your mood. The restaurant offers specials daily, such as kids eat free on Mondays and a Sunday brunch. Pulaski Heights is also BYOB friendly and offers outdoor seating, so grab a beer and come enjoy Flagpole readers' "Favorite BBQ Restaurant" for the past 5 years.
Saucehouse Barbecue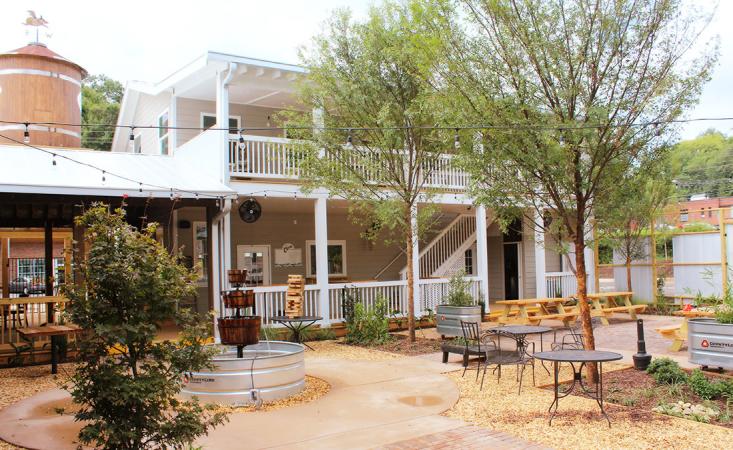 Are you picky in how you like your BBQ? Check out Saucehouse Barbecue to fully curate your meal to your tastes. You pick your meat, and then the "vessel" you want it in. This can range from the classic bun to nachos or a salad. Then top it off with one of their nine different homemade barbecue sauces. Saucehouse is located right off downtown on Broad Street, in a spacious and inviting building that is perfect for large groups. The restaurant also features "The Bar," which has daily specials, signature cocktails, and live music on Fridays. 
Dawg Gone Good BBQ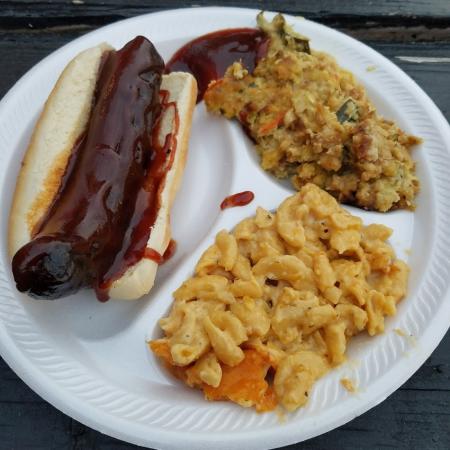 Soul food meets barbecue with Dawg Gone Good BBQ. African-American owned and conveniently located on W. Hancock Street, this downtown barbecue joint is mostly take-out, but has a small seating area of picnic benches outside. The menu is short but sweet, offering ribs, BBQ, chicken, or sausage, and then your choice of a side. And don't forget to save room for one of their homemade desserts! 
Butt Hutt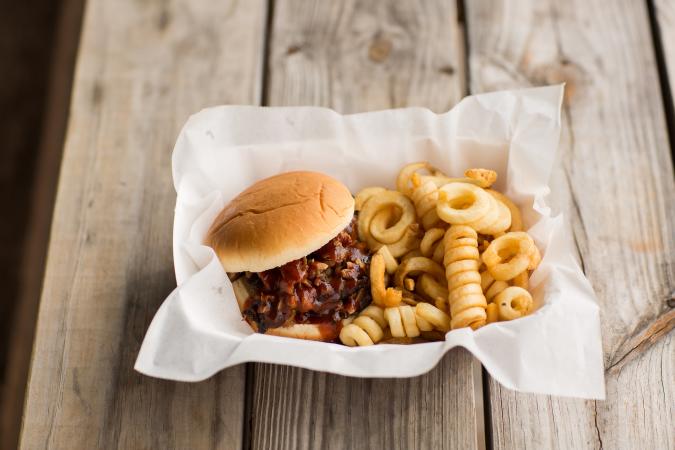 This family-owned and UGA-themed barbecue restaurant features an extensive menu as well as a full-service bar. On the menu, family-favorites are marked off with a cartoon pig, as well as a proud declaration on the top of having the "best butts" in Athens, Georgia. Stop by Butt Hutt on a Thursday night for trivia with pitchers of beer, or swing by on a game-day to take advantage of one of their tailgate packages. 
Fresh Air Bar-B-Que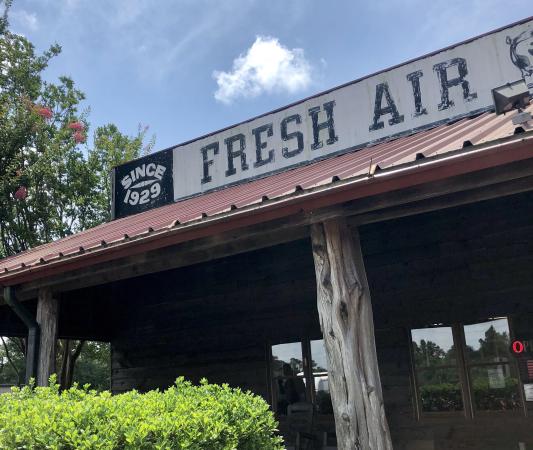 Fresh Air Bar-B-Que opened its first location in 1929 in Jackson, Georgia. The restaurant came to Athens in the 90's, and now has two locations, one on Atlanta Highway, and the other next to Athens Tech. Throughout the years, Fresh Air has won numerous awards, including being named the Best Barbecue in Georgia by WSB in 1984. Today, this causal, counter-serve joint offers an all you can eat buffet for under $10 at the Athens Tech location on Wednesdays, Thursdays, and Fridays. 
Can't make up your mind about which one to try next? Try them all! Barbecue may be known as a summer meal, but in my opinion it's still good all year long.