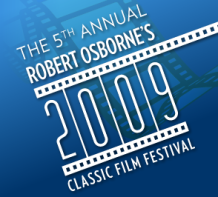 Last year more than 1.3 trillion tickets were purchased to see movies in the United States alone.

But every year, there are the same movies, the ones maybe your mom, dad or a friend told you to see get put on the back burner. The classics.

March 19-22 at the Classic Center in Athens you will get the chance to experience some of the best, and believe me, this time you're not going to want to say "maybe later."

The Robert Osborne Classic Film Festival, sponsored by the Grady College of Journalism and Mass Communication at UGA is hosted by...well...Robert Osbourne of course!

Robert Osborne, the primetime host of Turner Classic Movies and a columnist for The Hollywood Reporter, has picked eight classic films that he reports on the event's website, "represent the breadth and variety of classic cinema from the 1930s to the 2000s."

The three-and-a-half day film festival will include a 60-foot motion picture screen and fan favorites such as Rear Window (my personal favorite), ET and King Kong. For the full list of all eight movies click here.

Tickets are only $10 per film for adults and $8 for students, but passes with extras such as access to film discussions and brunch are available here or at the Classic Center box office.

Looking for a place to stay over the weekend? Click here for ideas to jump start your planning.

Not sure if you are quite ready? Check out pictures from last year's event.

Get ready to dust off that list of "must-see movies" and check them off March 19-22!