Athens, GA is more than just a unique city. With so much to experience, it has something to offer to absolutely everyone. The historical beauty and excitement that sweeps throughout the streets, is just one of the many reasons people have fallen in love with the captivating Classic City.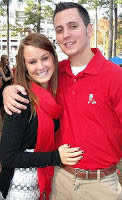 My name is Teri Gardner, and as I am ending my fourth year at the University of Georgia, the whirlwind of internships, graduation, and finding future jobs has begun. However,  living in Athens, GA for the past three and a half years has been an experience of a lifetime. With an endless amount of options, I still have so much left to explore in this charming city. When I stumbled across an internship with the
Athens Convention & Visitors Bureau
that focuses on Athens culture, events, and experiences, I knew that I had found the perfect opportunity.  By combining my Advertising and Communication Studies major with my passion for everything this city has to offer, I have found my niche!
I am excited to continue my exploration of Athens, GA, and hope to give you a unique insight of my experiences of everything that Athens, GA has to offer including the music scene, unique boutiques, delicious restaurants, and exciting events.
In addition to promoting Athens on
www.VisitAthensGA.com
,
www.facebook.com/VisitAthensGA.com
, and
www.twitter.com/VisitAthensGA
, I am also looking forward to hearing about your experiences and favorite places as well. What Athens treasures do you recommend I check out?
- Teri