Halloween is just around the corner and the weather is getting spooky! It is the perfect time of year for a Halloween Weekend Getaway to Athens, Georgia. Don't miss out on the many festivities happening around the Classic City. From pumpkin patches, to zombie farms, and corn mazes to costume parades, we've got the entire month of October planned out for you!
UPDATE:  We've got even more Halloween festivities on tap-- see the rest of our calendar of Athens Halloween events HERE! 
---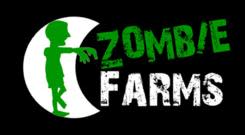 October 3 - November 1, Fri. & Sat. Nights
Zombie Farms is returning to Athens this year for the month of October. A step beyond the typical corn maze or haunted house, guests will have the opportunity to venture out on a guided tour through a farm supported by the tireless labor of zombies. The half-mile Dark Trail will be filled with fog, eerie sounds and, of course, the undead. The farm is open Friday and Saturday nights throughout the month of October. Tickets are $20. 
---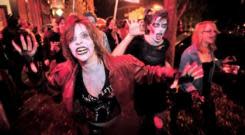 October 31, 8:00 p.m.
In the style and spirit of events like Burning Man or The Oregon Country Fair, The Wild Rumpus is Athens' very own organized avenue for the massive array of creativity which manifests with such awesome power every Halloween. Dress up and join in the parade or form a brigade and dress up with friends/co-workers/co-conspirators! Prior groups have dressed in everything from Disney characters and superheros to zombies, warewolves and pythons. Families with children can celebrate in the afternoon with The Monster Mash kids show from 1-3 p.m. at The Melting Point.  Adults should return in costume at 8:00 p.m. to parade through the streets of the Classic City, ending with an exciting after party at MAX Patio on Washington Street!
---
September 12 - November 2, Thursday - Sunday
The five-acre Athens Corn Maze, open Thursday - Sunday through November 2nd is a perfect Fall Halloween-time activity. In addition to winding your way through the stalks of corn, you can enjoy a hayride, pony ride, and some adorable farm animals.  Children can also enjoy the corn box, similar to a sand box, filled with freshly shelled corn. There is no better way for families to spend a cool autumn day than lost in a sea of corn with all your friends. The maze costs $10 per person and is free for children under 3.
---
Athens Heritage Walks: Historic Cemeteries 
During this spooky time of year, take a step back in time and visit some of Athens' most historic graveyards. The walk will feature the Old Athens Cemetery National Register District and the "Landscapes of the Hereafter: Three Historic Cemeteries in Athens, Ga." exhibit at the Circle Gallery on Jackson Street. Admission is $15 for non-ACHF members. 
---
40 Watt Halloween with Elf Power and Circulatory System
October 31, 10:30 p.m.
Celebrate Halloween with Elf Power and Circulatory System at the fabulous 40 Watt Club located in downtown Athens. There is no better time of the year to be in Athens' famed live music scene than on Halloween! Admission is only $5. Wear your favorite costume or don't, but make sure to wear your dancing shoes! It will certainly be a night to remember. 
Carnivals, festivals, pumpkin carvings, hikes and so much more are going on all month long in Athens-Clarke County. Parents, bring your little ones out to Boo at the Zoo, Dr. Frankensteins Trunk or Treat,  or the Parkview Pumpkin Patch. There will be goodies and activities for kids of all ages. For more details and a full listing of the events sponsored by ACC, 
click here
.