Halloween is always an exciting time of year no matter where you are, but to do Halloween in Athens, Georgia is to do it right. Whether you're looking to party, hear ghost stories, or spend a fun evening with your family, the Classic City has got you covered. Don't wait until the 31st --  this year, Athens has more than enough reasons to celebrate Halloween all month long.


 

Fall is finally here ladies and gentlemen, and in Athens, Georgia that means the celebration lasts all season long. If you're looking for some wholesome, fall family fun, then head over to the five-acre Athens Corn Maze which is open Thursday - Sunday through November 2nd. Contrary to its name, the corn maze is more than just that. In addition to the Corn Maze, you and your friends can enjoy a "Hey Hey Heyride," pony rides, and farm animals. There's also the Corn Box filled with freshly shelled corn, which offers a seasonal alternative to a sandbox for children (or adults!) to play in. There's no better way to spend your autumn day than lost in a sea of corn with all your friends. You can come visit Thursday - Friday 5 p.m. - 10 p.m., Saturday 10 a.m. - 10 p.m., and Sunday 1 p.m. - 10 p.m. Admission to the Corn Maze is $10 per person and free for children under 3 years of age.

Looking for some wholesome fun for the kiddo's this Halloween? Come on out to the famous 40 Watt Club. They'll be hosting a Halloween Kids Dance Party with theatrical kids band Like Totally! on Saturday October 19th. All guests, including parents, are encouraged to dress up as there will be a costume contest during the show. As an added treat, Like Totally! will be debuting their new single and music video "Veggie Wrap." There will be snacks and juice boxes for the kids, as well as a bar for those of age. Doors open at 2 p.m., the show starts at 3 p.m. Tickets are only $5. Check out www.40watt.com for more information.

Those looking for a chance to interact with some creepy-crawlies this Halloween season should look no further than Scary, Oozy, Slimy Day. Sandy Creek Nature Center will be hosting one of their most popular events on October 19th, 4 - 7 p.m., which offers attendees the chance to spend the evening learning about different scary bugs and insects, in addition to participating in a variety of games, activities and crafts. This year there will be delicious food vendors, including Shane's Rib Shack. Admission is $3 for ACC residents, $5 for non-residents, and free for children under the age of 3. For more details, go to www.athensclarkecounty.com.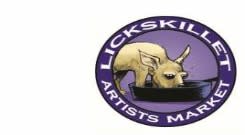 Lickskillet Artists Market, a unique indoor/outdoor market featuring eclectic wares by countless artists of all ages, returns to Lyndon House Arts Center on Saturday, October 26th from 10:00 a.m. - 4:00 p.m. In addition to over 50 artist booths, you'll be able to get your hands dirty with many hands-on art activities perfect for families, and then enjoy performances by a variety of local musicians. The event also includes tours of the historic Ware-Lyndon House, live art demonstrations by area artists and some delicious food provided by food vendors.The best part? Admission to the Market is free and open to all ages, however, children must be accompanied by an adult. For more information visit www.athensclarkecounty.com/lyndonhouse.